Dying Matters Week - Mimi's story
Not being there to see your children grow up is a dreadful thought.
13-05-2019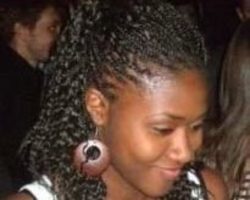 Mimi, 39, was a devoted wife and mum of two and before she died on Friday, 3rd May, she spoke about overcoming her fears about death and dying after she was diagnosed with cancer and how she found acceptance and peace so she could make the most of her time left with her family.
In Mimi's blog she expresses herself beautifully about coming to terms with her illness, preparing her family as much as she can for life without her and why she chose to end her days at the Hospice.
This is Mimi's story....................
I graduated with a law degree and was about to start my PHD when I first got my diagnosis in January 2016.
My spinal cord collapsed in February 2017 and doctors discovered the cancer had advanced to bone cancer.
My life has changed dramatically in terms of interacting and physical constraints.
I used to be the one who looked after everything from my children, my husband and our home.
Prioritising Happiness
We've had to have a new way of dealing with life.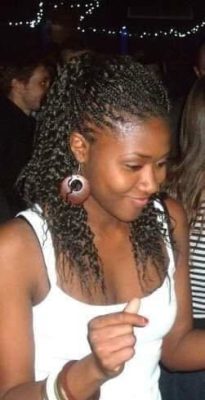 My relationship with my husband is stronger; we are more appreciative of each other.
You get to learn what is most important to you and what is not important.
We prioritise our happiness; if something doesn't make us happy, we will cancel, but if it makes us happy, we bring it on.
We're very practical.
I have no intention of sitting around feeling sorry for myself.
I am very conscious of leaving an example to my children.
It is not an easy thing to come to terms with and the reality is I am not perfect and there are hard times.
Just recently my daughter celebrated her 5th birthday and I could not be at her party and it was a very emotional thing.
But I've learned to separate my emotions from the truth.
The truth is she had a lovely day and there was a lot of family around.
She was very happy.
I actually planned the party; I just did not end up being there.
I try to balance what is more important and I think we are doing ok.
For me, I always try to take the best out of the situation.
Preparing my children for a future without me
I am not able to have physical interaction with my children but my voice is important.
My husband said I do not want you to be like this but your presence is what I need, your being here makes a difference.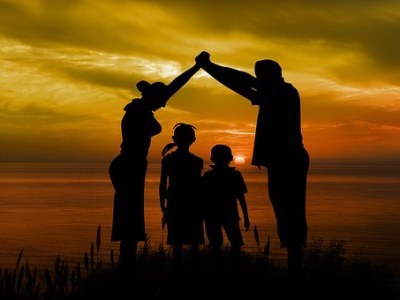 Until it is time for me to go, I have every intention on being here.
In June 2017 I was told I'd be gone by December 2018.
I did not accept my prognosis.
I do not believe in people telling you when you will live and die. It depends on your physical and mental state.
Sometimes they are accurate and sometimes they are not.
But I am realistic.
I have cancer and I could die.
I have spoken to the kids.
My daughter understands that I am not well and mum cannot do the things she used to do.
She comes up with ways of my doing things, like going to the party. She will say, "Mum, I have an idea......."
Stella (Stella Christou, a Children and Families Therapist at the Hospice) still sees my daughter and my son did see her for a while.
When I was given my prognosis in June, I explained to my son the possibilities and that I could die. I know it scares him but he is coping in his own way.
He is the one I am worried about the most.
We were very close.
We did a lot of things together and I know he misses that.
When you have someone for 10 solid years plus, it is a lot to go from your life.
It will be hard for him.
He wears his heart on his sleeve but he is also strong and resilient.
Learning to cope with death through films
We've watched Coco.
It is a good movie about celebrating death and not being afraid of it.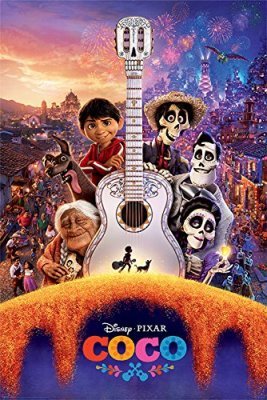 We've also watched the Japanese film Kubo and the Two Strings.
The idea is when people die, they are still with you and what it means to go to the other side.
Monster Calls is about a boy whose mum has cancer and her treatment is not working.
It turns metaphysical and there is a tree behind where they live and it comes to life and it says I will come to you three times and I will tell you a story each time.
The boy is angry and confused but with each story there is a lesson.
The first lesson is that people are not perfect and you cannot blame anyone.
Sometimes people are villains and heroes.
I thought my son was ready for it but he wasn't and we had a moment over it.
The more I thought about it, I realised that I needed it.
When it is the right time for him, I know he will pick it up.
I felt terrible for pushing my want on him, for wanting him to understand.
I was trying to prepare him but he was not ready for that movie.
Life lessons
It is hard for the kids.
Sometimes they hear me in pain and it's hard for them to understand why I am not so present sometimes.
I feel my children have got to see my essence and when you are confused and scared and all of these things, not only does it change you, it confuses you completely.
Some mornings I have to be mum and say, "bye baby, I love you."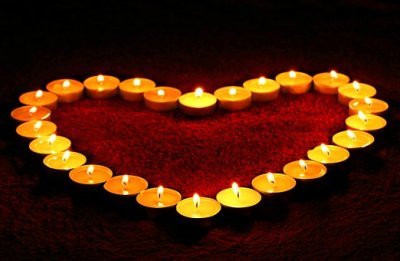 When I am miserable, it is hard to be like that. I have learned to cope with pain and emotions and to be as present as I can with them as I do not know how long I have with them.
For me, my children, my husband and my family have always been my main purpose.
My dad is wonderful; he's my best friend.
All I care about is leaving something lasting for them and that is my aim as I am going through this.
I want them to be left with an understanding that life is tough but we still have to go through it.
While we are going through it, we have to examine ourselves and be really honest.
Maybe this is just my situation, it is my lesson that I am learning.
My family are proud of me and I am proud of myself for being able to endure it and maintain a sense of who I am.
When the days are coming closer, I will tell them mum is going soon.
I will explain the difference between my body and my mind.
My body has been failing me for a long time.
Funeral plans
I know where I want to be buried.
I have made the practical decisions in my mind and I will need to put them into action as there is a specific way I would like to go.
For me a funeral is not a time to spend money, it is a time for peaceful transition and a time for people to spend time together to celebrate their life with dignity.
I am not a particularly religious person and I consider myself to be more spiritual but I'd like a Muslim burial as I like the way they do things - there is no fanfare.
Death is part of the cycle of life
I don't think people should be afraid of death.
When I got my diagnosis, my biggest fear was, oh my god, I am going to die, what will happen to my children?
There was a self-importance I placed on myself.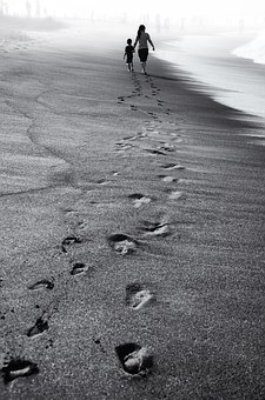 But the reality is my children will be fine without me. I have put a lot of goodness into them and my husband is a strong man.
Death is not really a problem.
It is something we need to look at in a different way.
Seeing your loved ones in pain and suffering is difficult but we have to understand it is part of the process.
We have to understand we are here for a limited amount of time.
Some people are here for just a day.
I have had the opportunity to have a husband, two children, an education and experiences.
Who am I to be bitter if I die tomorrow?
It is inevitable.
We should accept it with grace.
It is so easy if you can accept it that way.
Celebrating life and death
We need to look at life and death as almost one.
You come and you go.
Once we start to accept that, if we can celebrate death as we celebrate life, it becomes easy.
In some cultures, they celebrate death and life equally.
It is not to say people do not feel sadness, but they understand the idea that when one goes another comes.
The day I die, another human being will be born around the same time.
Letting go of fear
I came into it with the same fear everyone does.
Then slowly I had time to think about it.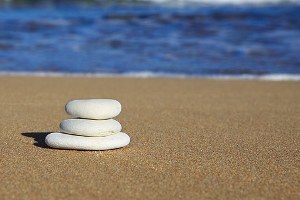 Think about what I wanted for myself.
If I am going to be here for so long, what condition or mental state do I want to have?
I had to look at my life as a whole experience.
I have seen death in different spaces.
If you are connected and you are a spiritual person, you understand a lot of people leave.
I've had a wonderful life. What have I got to complain about?
I can live with that or die with that!
Let's be honest, we live in a world where we see horrible things that I would not wish on anyone.
I was scared, especially for my children.
But once that fear started to go, I started to see the light.
You can still control how you feel
You have a choice in how you feel.
You can control the decisions you make in regard to yourself.
Unless you are out of your mind, your mind is yours to live with and control and to decide what you want for yourself.
My family give me strength
My husband says how can I live in this bed for a year and a half and I say, "it's you guys."
I wake up in the morning, my son is playing the piano, my daughter is being a diva and my husband is looking for his socks and there is life all around me.
I have had days when my tongue has collapsed and I cannot eat.
I was so unwell that I was unable to spend Christmas with my children.
But my husband is the only person who can look in the eye and calm my spirit.
I can be as scared as you imagine and he will look at me in the eye and say, listen to me, I am by your side and we will be alright.
Let's keep going. He has changed my life, him and our two kids. I am so loved and I know I am lucky because some people are not.
In the end, if you ask how I get through it, it is love, the love I have for my family.
If this was 5 years ago, I would still say I love my family but my understanding, my appreciation and the strength I have to ensure my illness, would be different.
This disease has transformed me physically and mentally.
Mentally it has not broken me. It has made me stronger in a way I did not imagine I was strong.
I want to end my days at the Hospice
I spent two weeks on the inpatient unit in January and it was lovely.
I had already decided I wanted to die at Saint Francis Hospice.
I was a bit nervous going to the Hospice as it is the place where I want to end up but once I got there, I was so relieved.
It is definitely the right place for me.
I do not want my children to see me die and to die in their home.
I want them to know I died at Saint Francis Hospice - a place they already know and are familiar with and which they can visit if they want to.