Losing my Dad helped me realise how important it is to talk about mental health
Sabaa Malik is 14 and when her loving dad Habib died in March 2019, she and her two brothers received bereavement counselling from Saint Francis Hospice to help them cope with their grief. As part of Children's Grief Awareness Week (18-25 November), Sabaa shares her thought on mental health and why it's okay not to be okay.
18-11-2021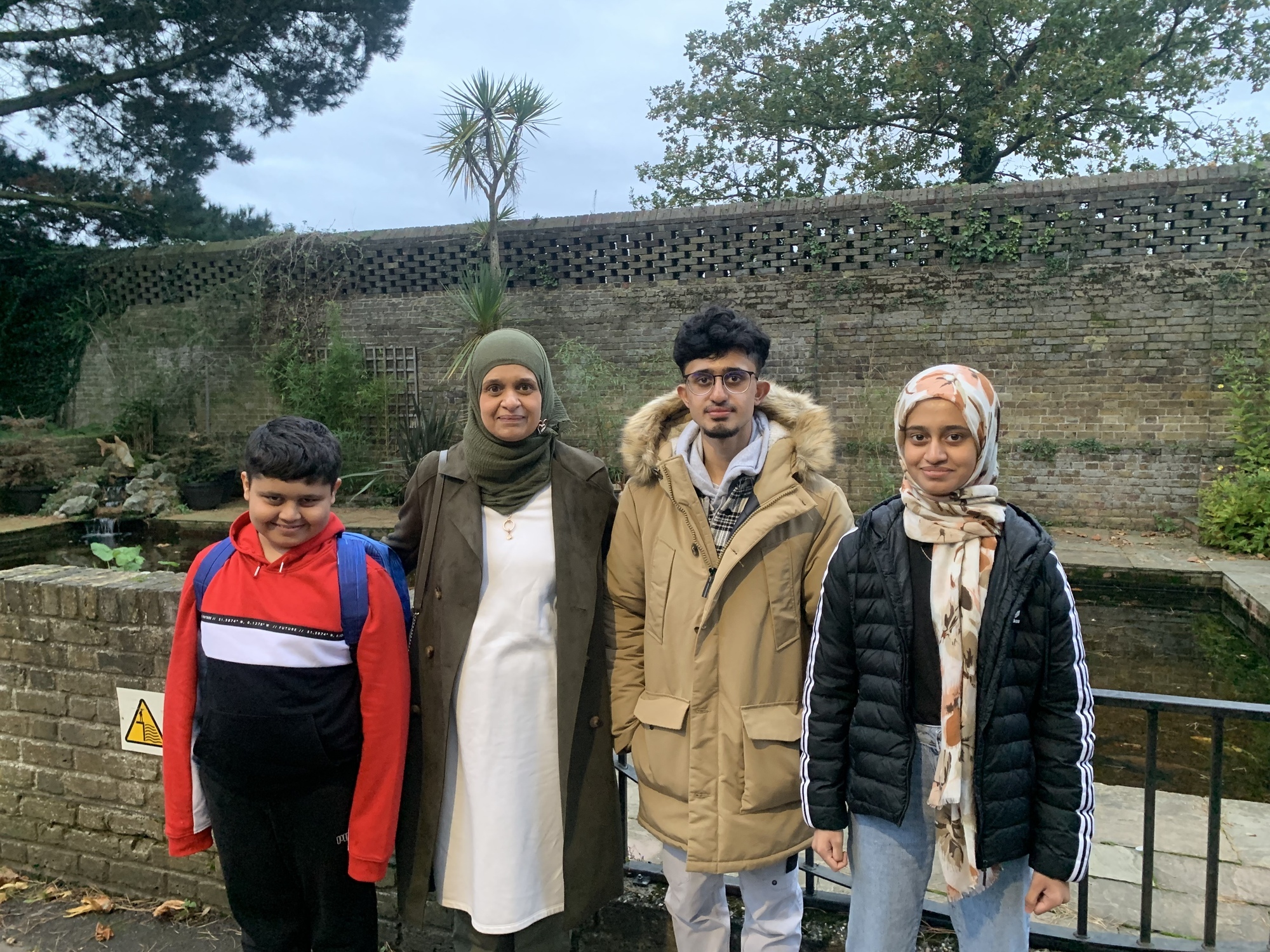 We all have a person we love, cherish and care for. When that person no longer surrounds you, it's going to feel unfamiliar and that's natural. For some, it affects them a lot more negatively than others. I'm not trying to say one's pain can be measured, nor am I saying one's pain is greater than someone else's. It's just that others can find it harder to cope.
Mental health plays a crucial part in this. The grief you feel for one, the emptiness, in a click, it can become a dark shadow that's invisible by the burning light. Other factors can add to the fuel. For example, this global pandemic doesn't help. We need to raise awareness so society becomes more accepting towards mental health.
There are lots of people who are struggling but never seek help from a health professional. One of the main reasons is because of the fear and shame they feel.
The stigma and discrimination associated with mental health, it is not pleasant and can put people off from opening up about their experience. They may also live in households where they are expected to be 'perfect' and are not able to talk about it to their families.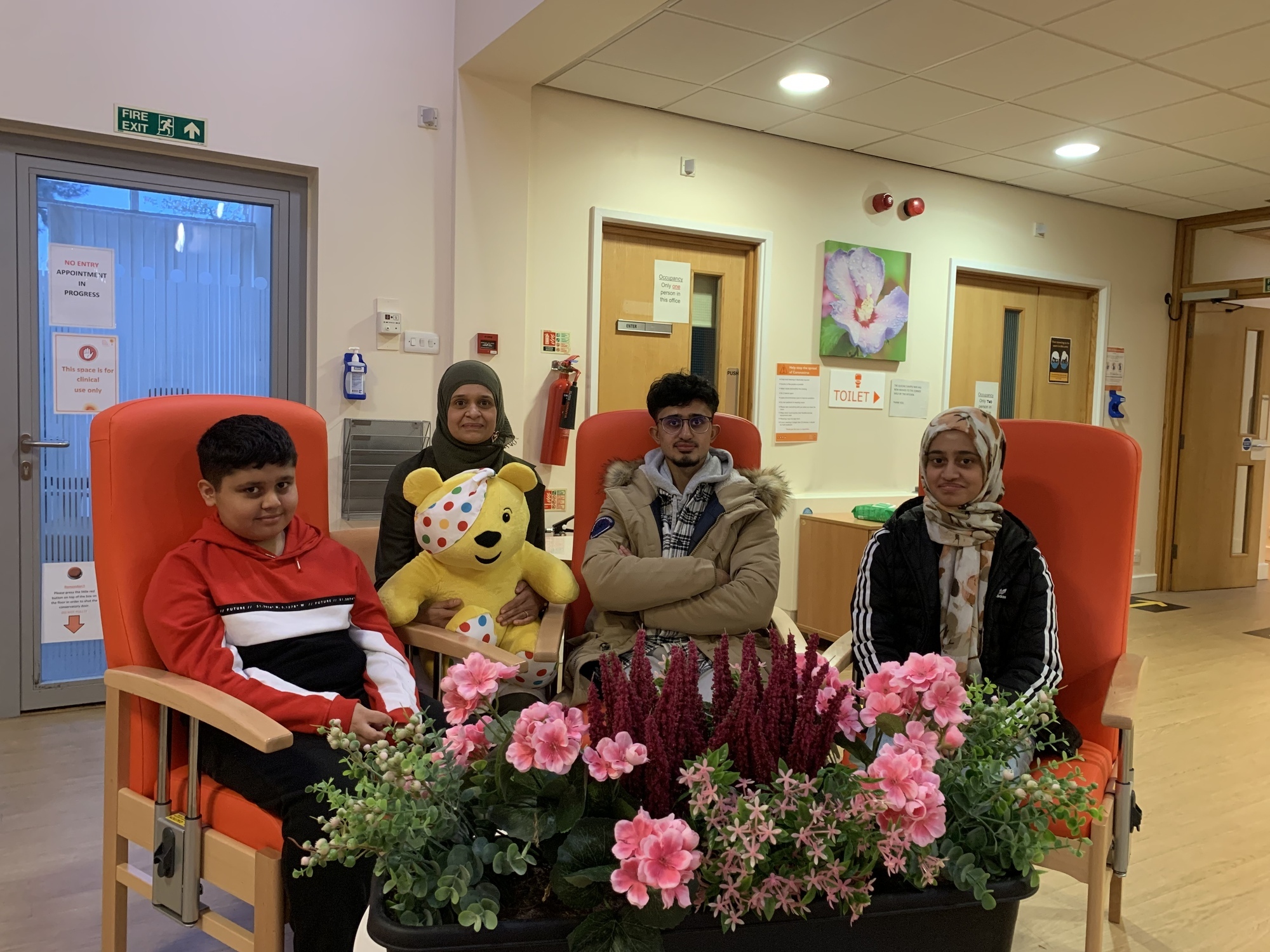 Sabaa, right, at the hospice with her family:
(L-R) younger brother Anees, mother Vanessa, and older brother Awais
Grief can lead to a mental health illness and I wanted to talk about it because this is something I've personally experienced. A few years ago, I lost someone that was very close to me, my father. I was told beforehand that he would only have a few months to live. However, I didn't fully process this until he was actually no longer with me. Since then, I have experienced anxiety. I have also found that my anxiety has increased during the global pandemic. During this period, I received professional support from Saint Francis Hospice and it helped me to deal with my mental health.
I wanted to share my story to help others to be more confident in accepting that they may have a mental health illness. It may also give them the courage to seek help and support.
'It's okay not to be okay'. I have heard this phrase before, and I completely agree with it. I'm sure all of us, even those without a mental health condition, have felt down at one point and it's normal. We shouldn't hide it, pretend it never happened or act like we're fine. Instead, we should be open about it, embrace it and remember mental health illness can affect any one of us.
Thank you Children in Need
Our children's bereavement support service is funded by Children in Need. Thank you to everyone who donates which means children like Sabaa can be supported.
Need to talk? Contact Orangeline.
OrangeLine is our phone service for those who feel lonely, isolated or bereaved in the local area. If you need to talk, please call 01708 758649 or visit the OrangeLine web page.