Job Ref:
SFH-228
Salary:
£22,856 to £26,910 per annum pro rata
Hours:
22.5 hours per week, part time, permanent
We are looking for a highly organised, self-motivated Fundraising Coordinator to join the successful Engagement and Supporter Development Team at Saint Francis Hospice.
To succeed in the role, you will be passionate about fundraising with experience in supporting the delivery of fundraising campaigns and appeals. You will have excellent computer skills and ideally experience of using a supporter database CRM (ThankQ or similar) to support the administration of fundraising and maintain accurate records. You will need strong project planning and scheduling skills and able to work on a number of complex projects, to deadlines in a dynamic environment with often changing priorities.
You will be aware of income and expenditure budgets and able to prepare fundraising or appeal performance activity reports against targets on a regular basis.
You will have a collaborative approach and be a confident communicator. You will have the ability to prepare fundraising campaign briefs and draft information about fundraising campaigns for the marketing and communications team. You will work very closely with the Marketing Campaigns Manager and Marketing and Communications team who are responsible for production of all marketing materials.
You will need to be a keen researcher, and understand how fundraising campaigns succeed for us and other charities so we can build on our success. Building strong relationships across teams and effectively communicating priorities and information about campaigns are key to this role.
You'll need to keep up to date with Hospice services and developments as well as work effectively across different teams to provide fundraising support and co-ordination.
It's an exciting time to join our highly focused and professional team. If you see yourself in the description above and have experience of fundraising campaigns, get in touch!
You will be a keen researcher and have the ability and drive to keep up to date with latest trends and developments in other Hospices and charity fundraising activities and campaigns.
Please note that a DBS (Disclosure & Barring Service)/basic criminal record check will be undertaken as part of our pre-employment screening for the successful candidate
History
It's been 35 years since Saint Francis Hospice first opened its doors...
Trustees
Our Board of Trustees comprises 12 individuals who are tasked with both clinical and corporate governance of Saint Francis Hospice
Management Team
Saint Francis Hospice is run by our management team comprising our Chief Executive Officer and six directors.
Patrons
We are lucky to have a group of patrons who champion Saint Francis Hospice and support us in numerous ways.
Patient Stories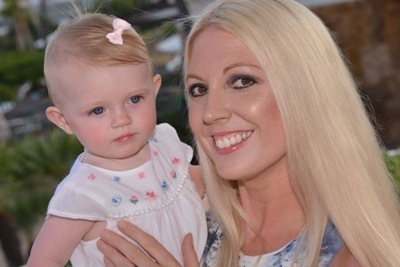 Join our team, we're hiring!