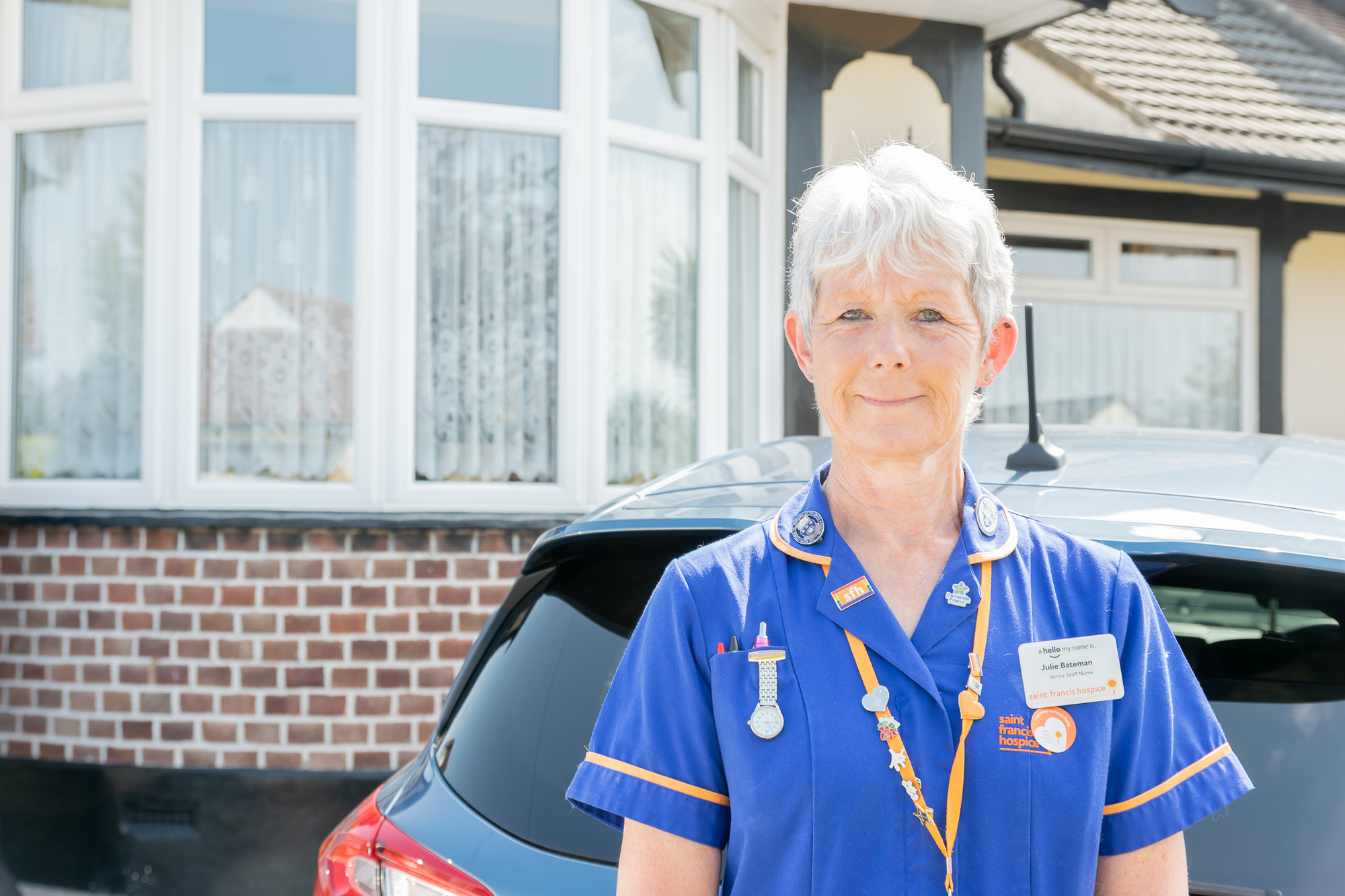 Sponsor a Nurse today and help people like Fred
Fred was living with bowel cancer and a chronic neurological condition. Before the Hospice became involved, Fred felt alone. But with the Hospice behind him, he felt listened to and received the care he needed.
We were able to care for him in the comfort of his own home, thanks to the generous donations of our supporters. With only 28% of our funding coming from the NHS, your support is vital so people like Fred can continue to receive the care they need at the end of their lives.
How we use your donations
Every penny raised helps people like Mark receive the care they need, when they need it most. Mark's wife, Emily, explains the difference our nurses made.
"At the hospice, everyone was so caring and kind. Caroline, one of the nurses, spent hours with us. She had such a wonderful demeanour, and quickly put Mark at ease."
Learn more about how we use donations
Meet the people that care
"A heartfelt thank you to all at Saint Francis Hospice and Hospice at Home nurses for the care and kindness shown to my husband. The support and kindness shown to me and my daughters at such a sad and difficult time was invaluable.
"A special thank you to the two nurses from Hospice at Home who came and assessed his condition and then made all the arrangements to take him into the Hospice. Their actions made his last days comfortable for him and bearable for all the family."