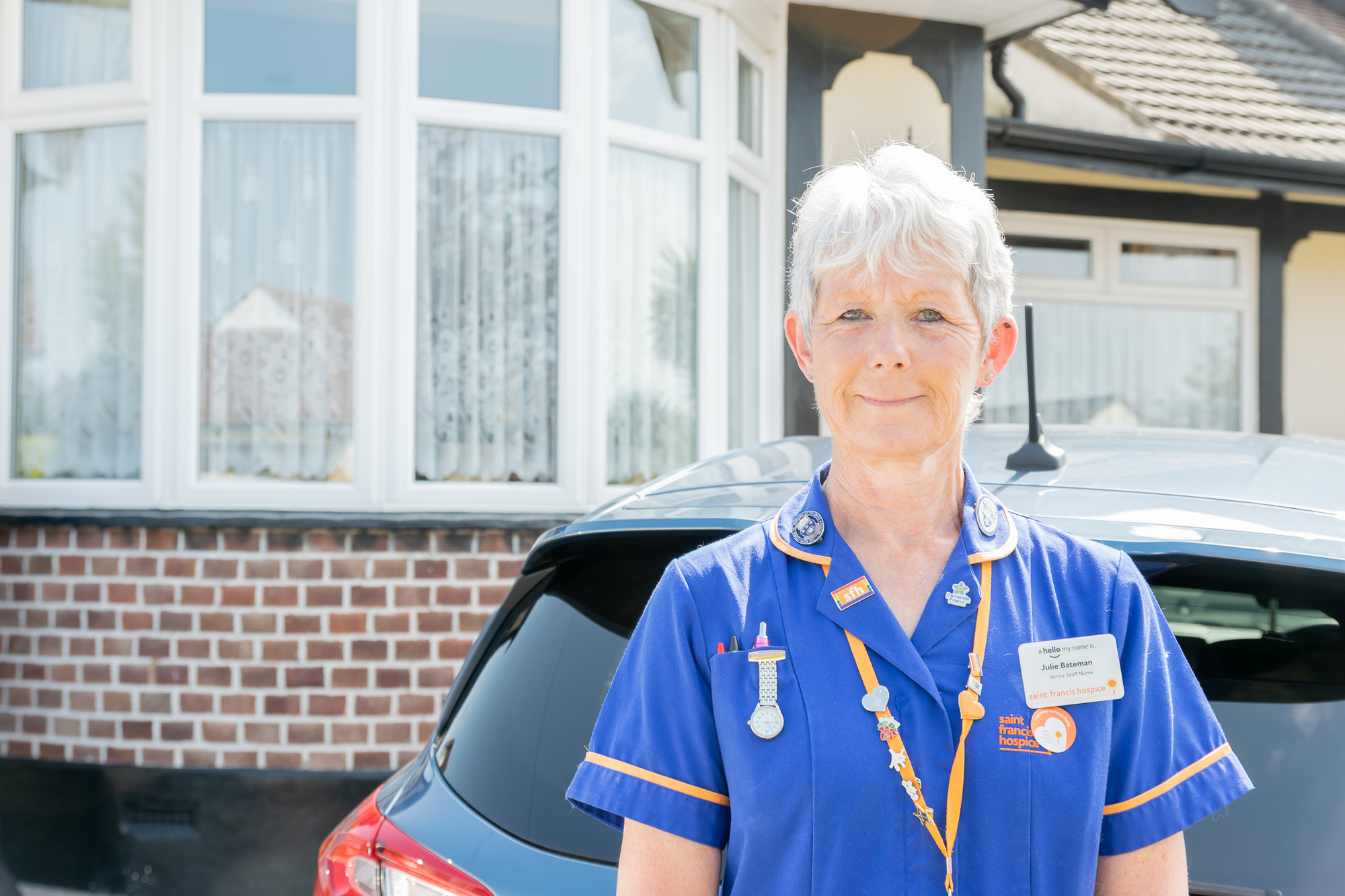 Sponsor a Nurse today and help people like Fred
Fred was living with bowel cancer and a chronic neurological condition. Before the Hospice became involved, Fred felt alone. But with the Hospice behind him, he felt listened to and received the care he needed.
We were able to care for him in the comfort of his own home, thanks to the generous donations of our supporters. With only 28% of our funding coming from the NHS, your support is vital so people like Fred can continue to receive the care they need at the end of their lives.
Help us care for people who urgently need us





Hear from our nurses and care team
How we used your donations to care in 2020 to 2021
Across all services, the number of patients cared for increased by 11.8% between 1st April 2020 and 31st March 2021.
There was a 7.5% increase in ward admissions at the hospice despite periods when beds were not available due to Covid.
1,256 lonely and isolated people were supported by our OrangeLine telephone service in our local community.
Our Hospice at Home nurses and care teams made 4,537 home visits to 585 people and their families in the last few days of their life.
The Family Support Team supported 192 people, with a further 513 people (including 76 children) who
received counselling.
"A heartfelt thank you to all at Saint Francis Hospice and Hospice at Home nurses for the care and kindness shown to my husband. The support and kindness shown to me and my daughters at such a sad and difficult time was invaluable.
"A special thank you to the two nurses from Hospice at Home who came and assessed his condition and then made all the arrangements to take him into the Hospice. Their actions made his last days comfortable for him and bearable for all the family."