Covid-19 (coronavirus) guidelines for visitors to the Saint Francis Hospice ward
If you are planning on visiting someone at the hospice, please adhere to the following guidance. We need to make all efforts to keep our patients, visitors, staff and volunteers as safe as we can. Thank you for helping us to keep everyone safe.

How can I visit the hospice safely during the Covid-19 pandemic?
All visitors must complete a lateral flow test before visiting the Hospice. The result must be negative. Lateral flow tests are free of charge and can be obtained from most local pharmacies. You need to do a lateral flow test every day that you visit. The result will need to be seen by the hospice reception before you can go on to the Inpatient Unit.
How many people can visit?
When a person comes in to the inpatient unit for a period of symptom control, they can have a maximum of two visitors per day, between 10am and 8pm.
When a person is felt to be in the last few days of life, there can be a maximum of two visitors at the bedside at any time. Visitors can change throughout the day, but visiting is restricted to significant others only, with a maximum of two on site at any time, and a maximum of 6 visitors in a 24 hour period. Visitors cannot continuously change throughout the day. Visiting hours are extended to enable up to two people to stay with the person overnight at the bedside.
We encourage and will facilitate the use of iPad/Facebook portals for video chats in all effort to enable family and friends to stay connected despite visiting restrictions. Please let a ward nurse know if help is needed.
What spaces are there for visitors?
We have a patient lounge which is open for tea/coffee making facilities and for visitors to take some time out. Please do not spend long periods of time in the lounge as we need to ensure that we can accommodate everyone visiting, whilst protecting visitors from mixing with each other. The nursing team will be able to provide you with a hot drink.

Our quiet space/chapel is also open to enable quiet time and time out, however for the same reason we ask that visitors do not spend long periods of time in this space. You are welcome to use the gardens for quiet time and time out.
Will I have to wear PPE?
Visitors must use hand sanitiser and collect a surgical facemask at the hospice reception entrance. They will be guided into the lounge to wash hands and to put on any other required PPE, such as apron and gloves, which will be supplied. Management fully support the nursing team in asking visitors to leave if PPE is not being adhered to.

If the reception is closed, please use the hand sanitiser, located as you come through the door, and replace your current face make with a surgical mask, located on the table beside the door. Make your way to the visitors lounge and apply PPE - gloves and aprons. You can then press the buzzer to obtain access to the ward.
I have concerns about visiting the Hospice
Please alert a nurse if there are concerns about any of the above. The Inpatient team will do what we can to resolve difficulties, for example if you are unwell or have a positive lateral flow test at a time when your loved one is very unwell. Please ring 01708 753319 and ask for the inpatient unit nurse in charge.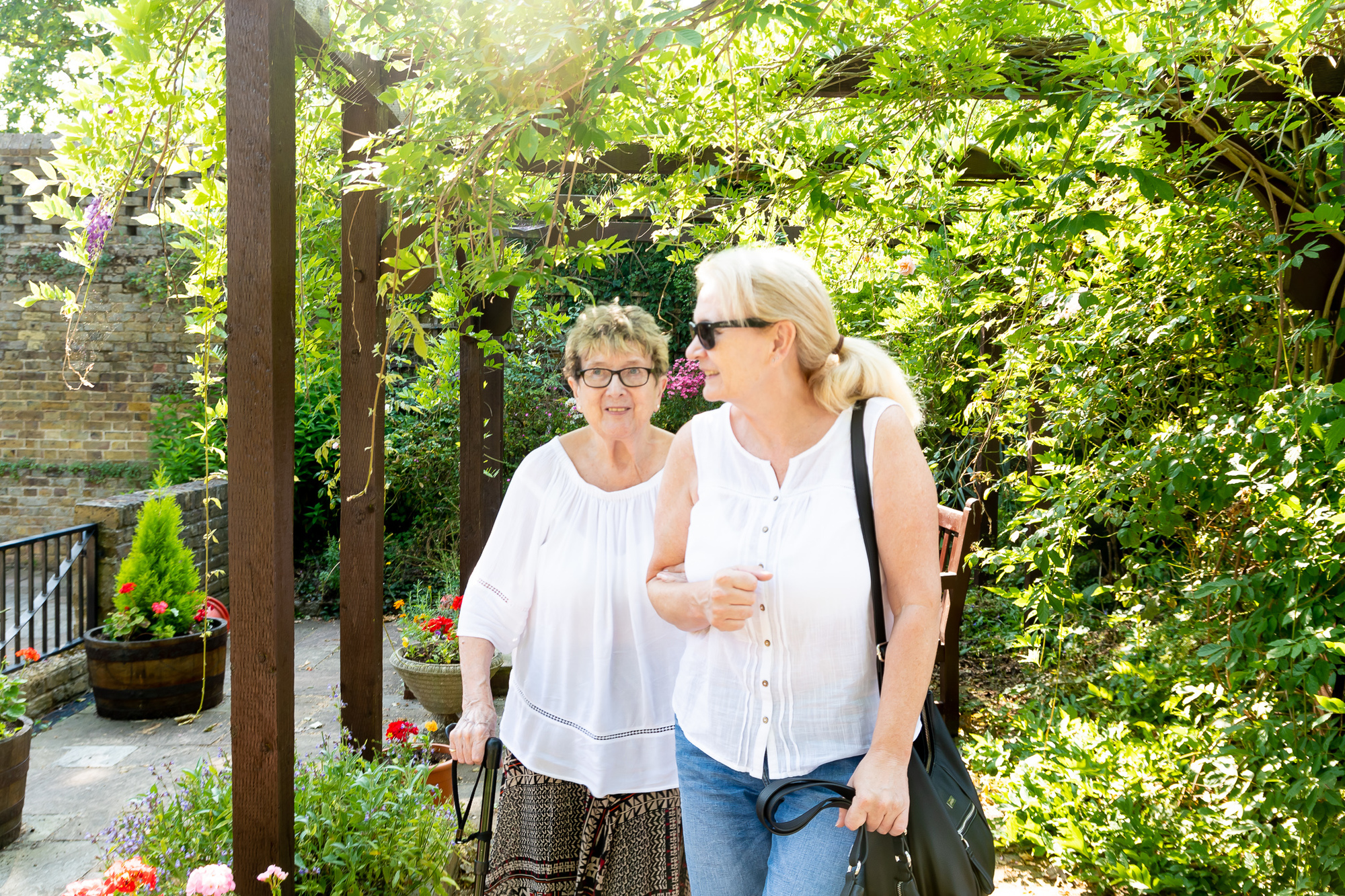 Find out more about visiting