Bereavement Service Volunteer
Hours:
Regular commitments include:
i) Client contact time: Approx. minimum of 3 hours per week plus travelling.
ii) Group meetings: 1.5 hours quarterly.
iii) Group supervision: 3 hours every month (minimum) and is mandatory.
iv) Ongoing training: Approx. 8-10 hours per year.
v) Thank you evenings: An opportunity to meet and socialise with other Hospice volunteers.
Location:
Saint Francis Hospice, Broxhill Road, Havering-atte-Bower, Romford, Essex, RM4 1QH
Do you have a diploma in Counselling or are you currently studying towards one? And would you like to get some practical experience by volunteering with our bereavement service? Then this could be the role for you.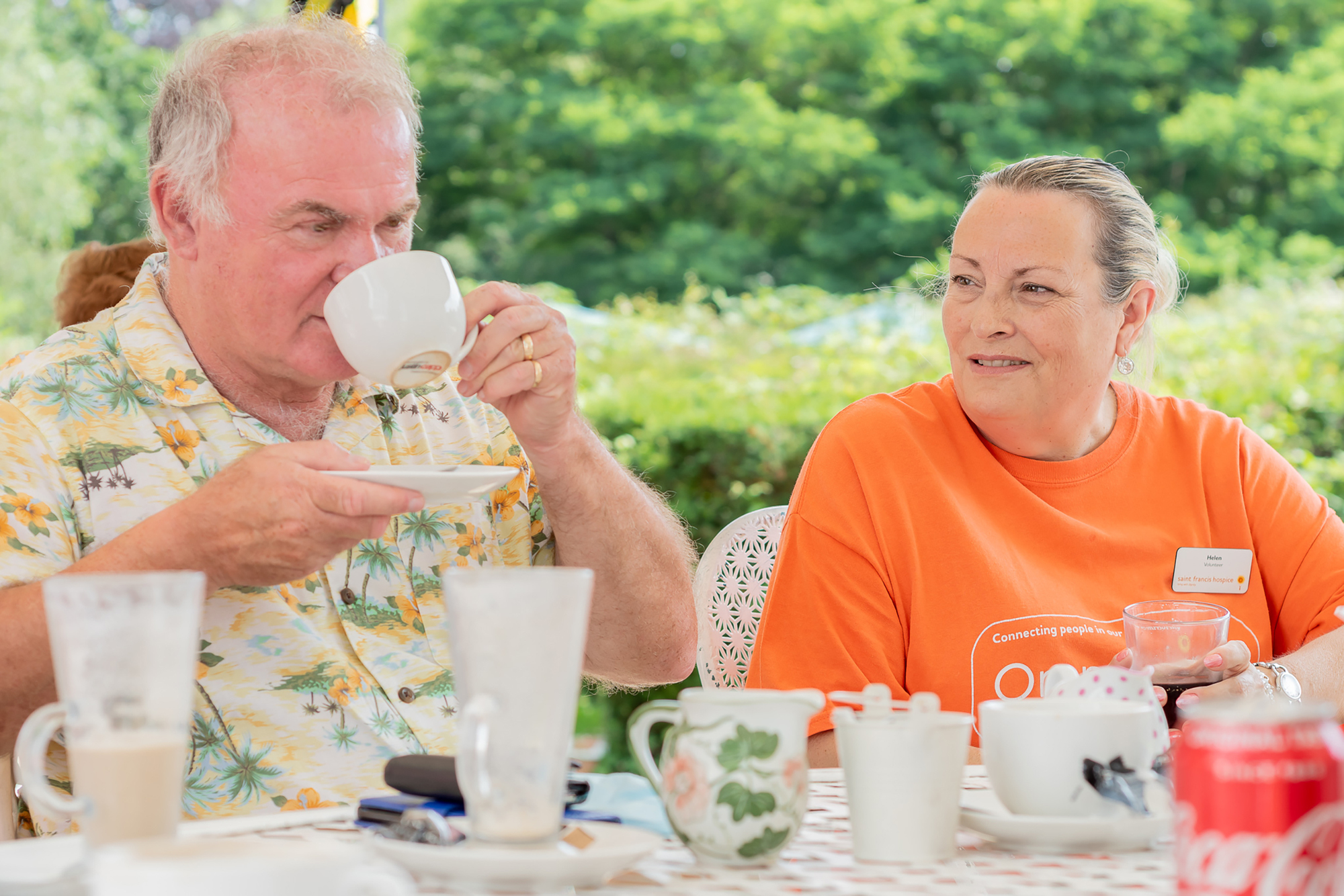 We're looking for caring and passionate people, who have a counselling diploma or are currently working towards one, to volunteer their time to support families who have recently been bereaved.
If you're successful in your application, you'll be trained by our team and you'll have hands on experience making a real difference to people's lives.
What's involved?
Spending around 3 hours with clients each week
Guide and support clients through their grief
Attend and engage in regular training
Who are we looking for?
Do you have a diploma in Counselling or are you currently working towards one?
Do you have a genuine interest in people?
Can you communicate clearly?
Are you warm and sensitive to the people around you?
Are you confident working with a range of different people and remaining non-judgemental to their circumstances?
Then we'd love to hear from you!