A place to come, at any stage of your illness, for compassionate care and expert support
Pemberton Place is a dedicated space at the hospice for a number of groups, clinics and activities run by our health care teams and volunteers.
Our group activities provide an opportunity to try something new and socialise with others like you, with a cup of tea and a biscuit, of course. Our sessions include a range of creative and physical activities alongside socialising.
We also enjoy special events and entertainment when it is safe to do so.
"The Hospice was a place Grandma came to live"
When Zenab's grandmother, Banu, was diagnosed with motor neurone disease, she was referred to the day services at Pemberton Place so she could socialise and take part in activities with fellow patients.
Zenad says the Hospice gave her grandmother the space to be herself, for the first time in her life.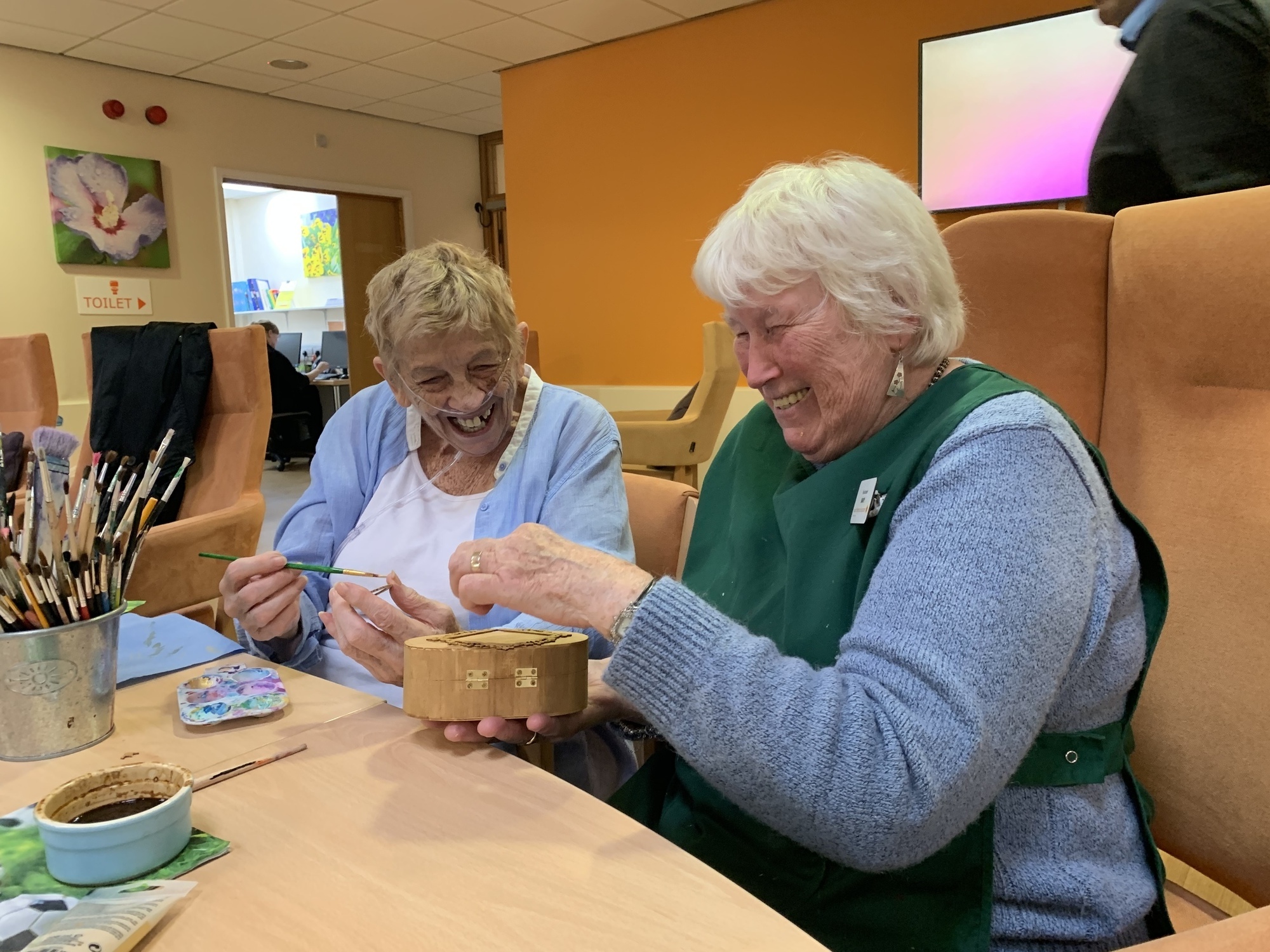 If you think you could benefit from our clinics and group activities at Pemberton Place, make a referral yourself, or through your GP, District Nurse or Hospital consultant.