Hours:
Monday to Friday
Flexible hours - agreed with the Therapies Manager
Location:
Saint Francis Hospice, Broxhill Road, Havering-atte-Bower, Romford, Essex, RM4 1QH
Would you like to help our community patients? Our Therapies Team is looking for volunteer drivers to help transporting patients and equipment between their homes and the hospice. Travel expenses incurred for hospice journeys will be reimbursed.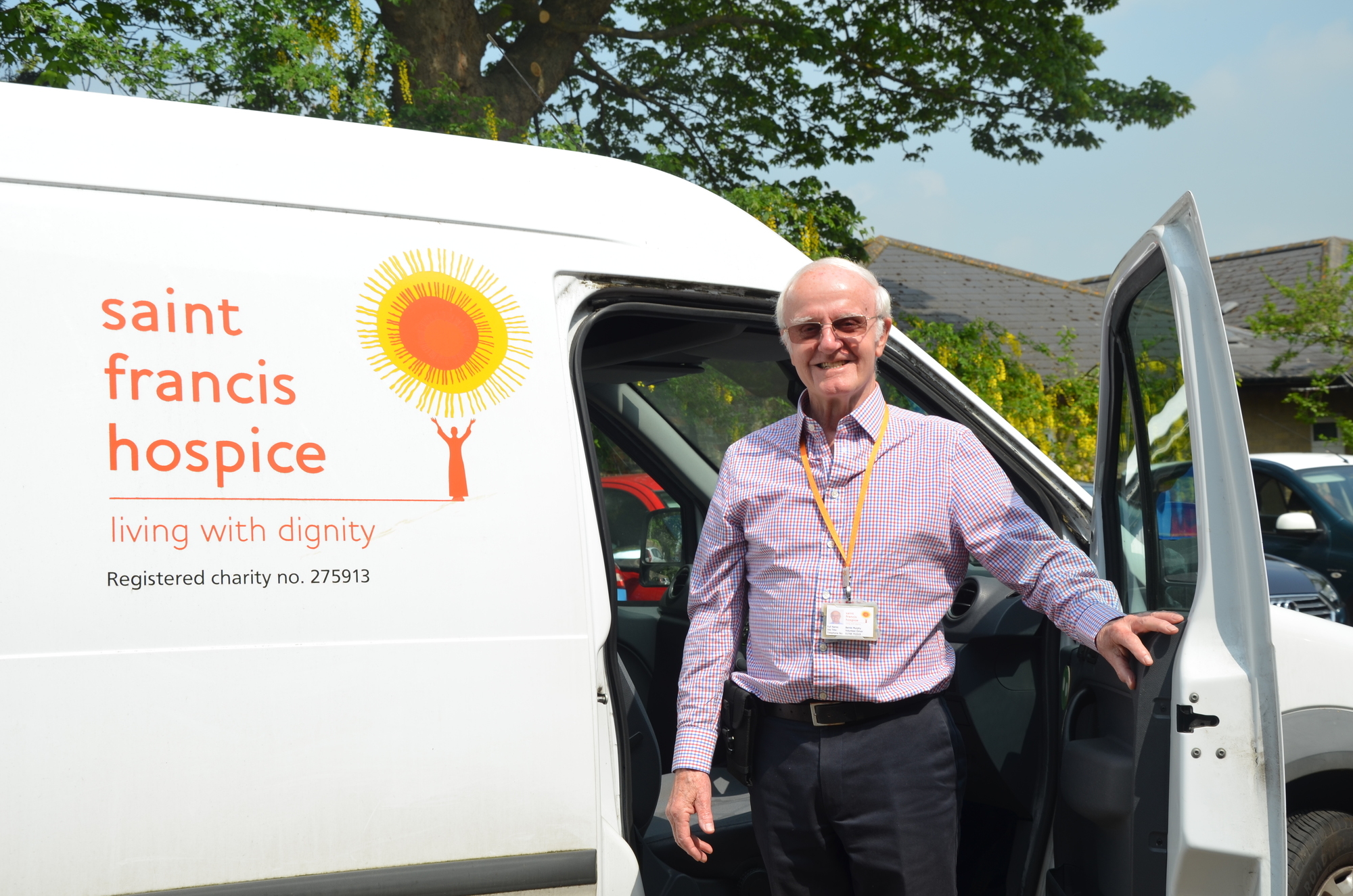 We are looking for people who enjoy driving and who are compassionate and caring to assist with transporting patients in the community to attend the hospice site for outpatient appointments or to transport items of equipment locally to and from the hospice. The hospice does have its own vehicles.


What's involved?
Being a friendly face for patients, families and carers;
Collecting patients from their home and transporting them to the Hospice;
Driving the Hospice's own vehicle that can accommodate a patient who must travel in their own wheelchair/scooter as appropriate;
Taking samples, letters and empty drug boxes from the Hospice to a local pharmacist and/or to a local hospital at a set time when necessary;
Occasionally transporting carers who have no other means of being able to visit their loved ones, who are staying in the Hospice's Inpatient Unit;
Assisting driving for other departments;
Undertake collection and delivery of Hospice equipment on loan using the Hospice's vehicle
To use own vehicle for the delivery of small equipment items being loaned to patients at home.
Who are we looking for?
Excellent communication skills;
Flexible and reliable;
Aware of own limitations when moving heavy equipment, such as riser recliner chairs;
Basic knowledge or awareness of the role in supporting patients;
Must hold a full current clean UK drivers' licence;
Must have full comprehensive vehicle insurance ??" with the insurance company being made aware of the volunteering being undertaken;
Must meet Hospice insurers' requirements if using Hospice vehicle(s);
Have a suitable vehicle for patients to access and exit from.
Then we would love you hear from you!