Make a difference while you shop
Buying second-hand and pre-loved clothes and goods is great for the environment and for your pocket, but you'll be amazed at the range of other items we stock. Browse electrical goods, toys, furniture and a host of other ways to save money and support your local Hospice.
Find your nearest shop
Please note that shops may become short staffed and need to close at short notice. If you are planning to visit, or donate, please phone ahead to check we are open. We apologise for any inconvenience caused.
Most of our shops are open from 9am - 5pm, Monday to Saturday.
Unit 12 Vicarage Field Shopping Centre, Barking IG11 8DG
Tel: 020 8049 1898
127-129 High Street, Barkingside, Ilford, Essex, IG6 2AR
Tel: 020 8550 6100
66 High Street, Brentwood, Essex, CM14 4AN
Tel: 01277 503230
dagenham Green lane charity shop
776 Green Lane, Dagenham, Essex, RM8 1YT
Tel: 020 8597 2283
8 Station Parade, Elm Park, Hornchurch, Essex, RM12 5AB
Tel: 01708 437002
114-116 Hilldene Avenue, Harold Hill, Essex, RM3 8DT
Tel: 01708 377633
harold hill FURNITURE charity shop
186-188 Hilldene Avenue, Harold Hill, Essex, RM3 8DB
Tel: 01708 340942
Hornchurch fashion charity shop
All items half price
20 Station Lane, Hornchurch, Essex, RM12 6NJ
Tel: 01708 450680
hornchurch home charity shop
182-184 High Street, Hornchurch, Essex, RM12 6QP
Tel: 01708 444926
ilford charity shop
Also open on Sunday 11am-5pm
127 High Road, Ilford, IG1 1DE
Tel: 0208 553 0068
romford charity shop
ALSO OPEN SUNDAY 10AM - 4PM
125 South Street, Romford, Essex, RM1 1NX
Tel: 01708 757817
romford furniture & retro charity shop
123 South Street, Romford, Essex, RM1 1NX
Tel: 01708 755136
145 St. Marys Lane, Upminster, Essex, RM14 3BL
Tel: 01708 640784
wanstead charity shop
3 items for £10
56-58 High St, Wanstead, E11 2RJ
Tel: 0208 049 7014
Ashton gate donations only
open Monday-friday 10am-4pm
Unit 10, Ashton Gate, Ashton Road, Harold Hill, Essex, RM3 8UF

Tel: 01708 376269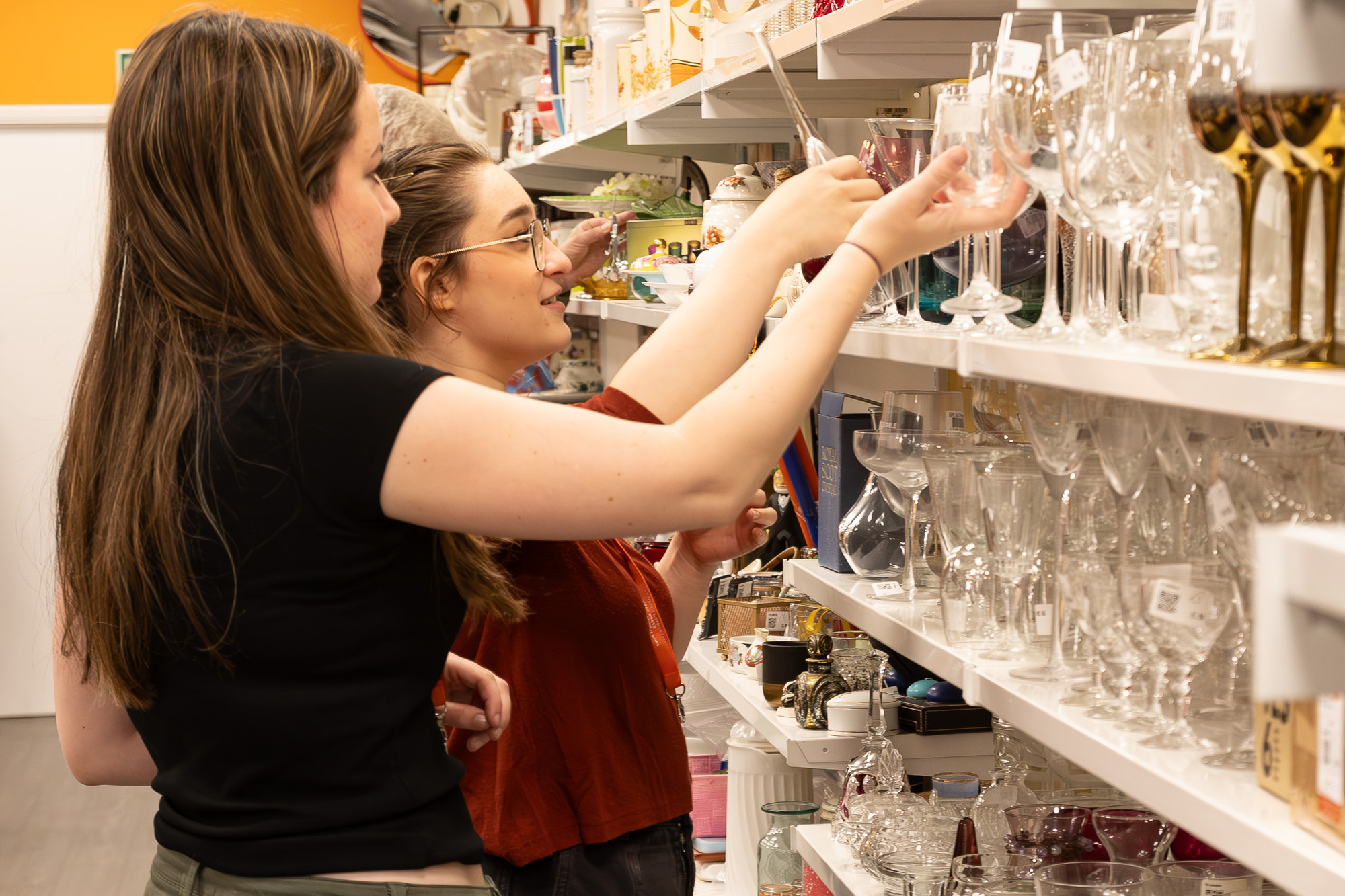 Whether you are looking for a way to keep busy during retirement, or improve your employability, volunteering in our stores could be for you.
Help make a real difference and volunteer at Saint Francis Hospice.
The latest news from our shops
23rd September 2019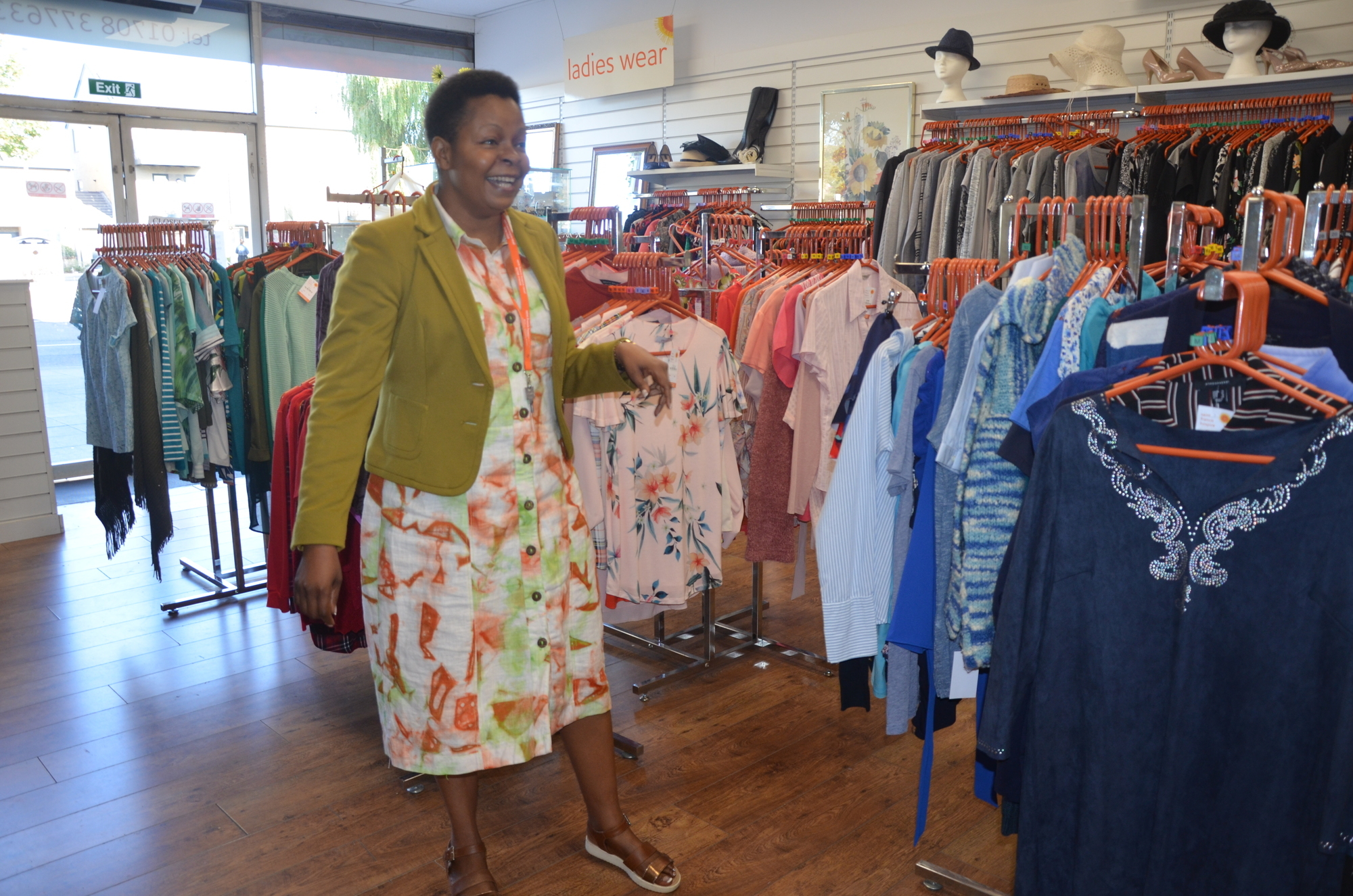 1st September 2022