Hours:
Mon to Sun - morning, afternoon, twilight and evening shifts; with 1 in 4 rotas covering the weekend slots
Location:
Saint Francis Hospice, Broxhill Road, Havering-atte-Bower, Romford, Essex, RM4 1QH
Our Ward Volunteer role assists our nurses and housekeeping staff in the looking after of our inpatients. The role is non-clinical, with practical tasks. Whether you can help on a regular basis or occasionally, we would love to hear from you.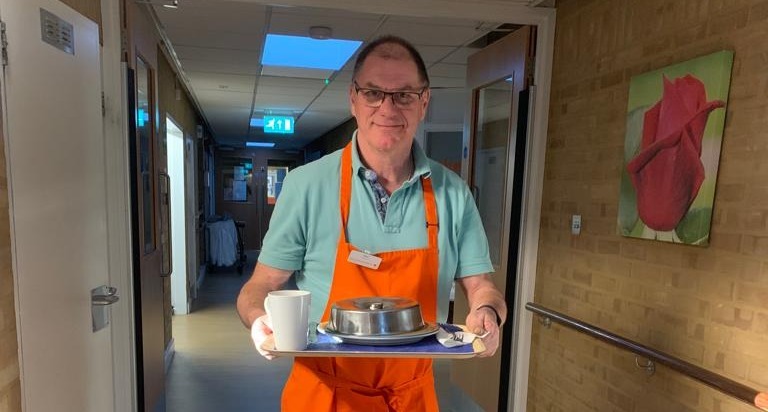 We are looking for people who are compassionate and caring to carry out non-clinical practical tasks, within an established shift pattern, which assists the Housekeeping Team and IPU nursing staff in the general care of our in-patients, their families and carers. Full training will be given.

What's involved?
To carry out the various tasks, ie providing patients with refreshments, serving patient meals, setting up meal trays, restoking cupboards
Drinks trolley round (evening shift only)
Helping Housekeeping staff when required
To guide carers and visitors to the Visitors Loung and/or Orange Café, or elsewhere when required.
Who are we looking for?
Are you a good communicator?
Are you a good team player?
Are you a good at completing tasks?
Physically able to carry out the tasks above?
Could you commit to a regular time(s)?
Could you be flexible and would you be willing to swap shifts?
Then we would love you hear from you!