TCS London Marathon
21st April 2024 | London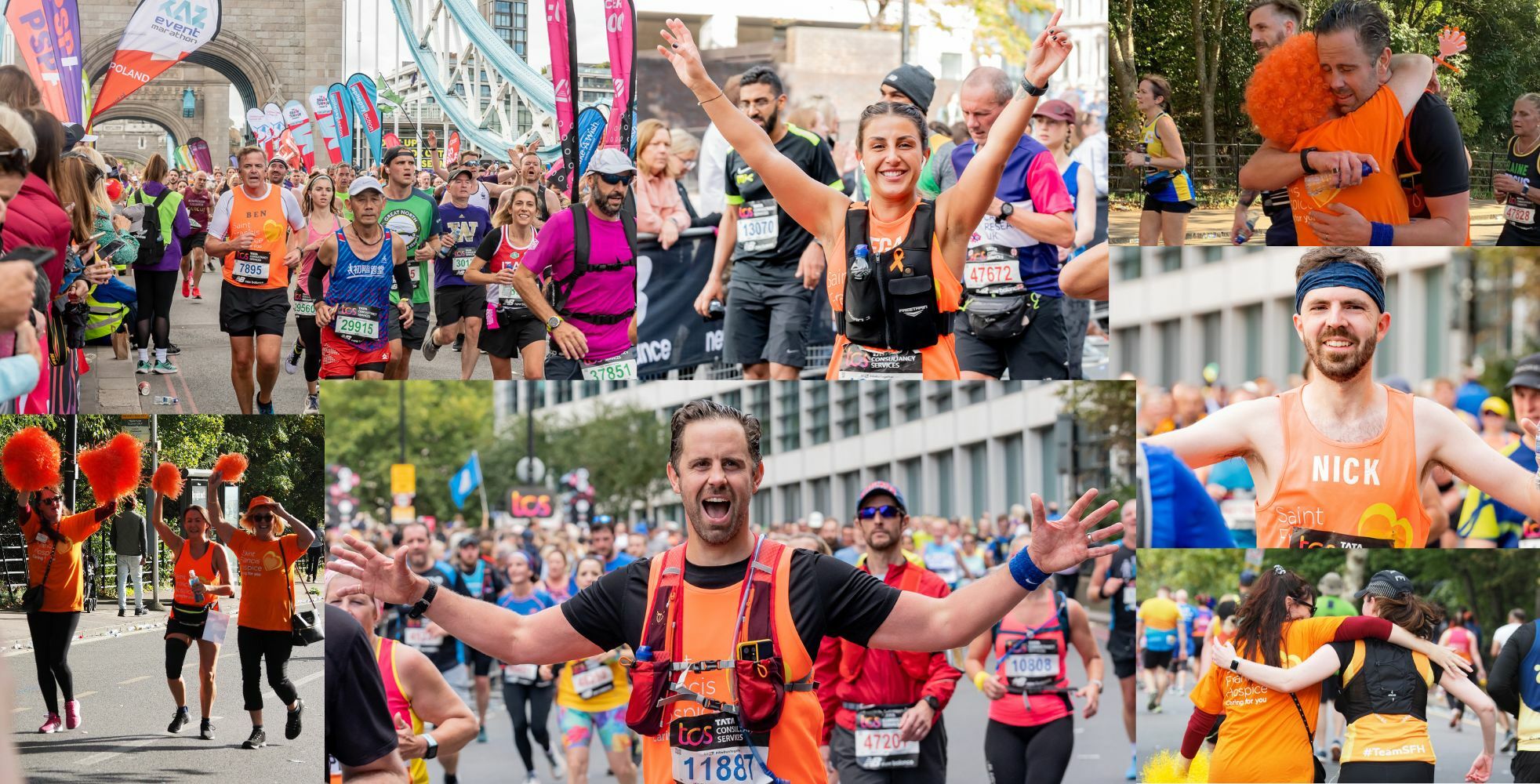 It doesn't get bigger, better or tougher than the TCS London Marathon. It's the world's largest fundraising event and the ultimate sporting challenge. And we'd love you to be part of our team!
By joining #TeamSFH, you will have the full support of our team every step of the way, all the way to the finish line. You'll have expert guidance and support as you prepare for the race, as well as the opportunity to meet up with our other runners at our regular runners' evenings.
Our fundraising team will help you maximise your fundraising so you can reach and exceed your target, and on the day, we'll be cheering you on and giving you the motivation you need to reach that finish line.
The closing date for applications has now passed. We will be in touch on or before Monday 17th July to confirm whether your application has been successful.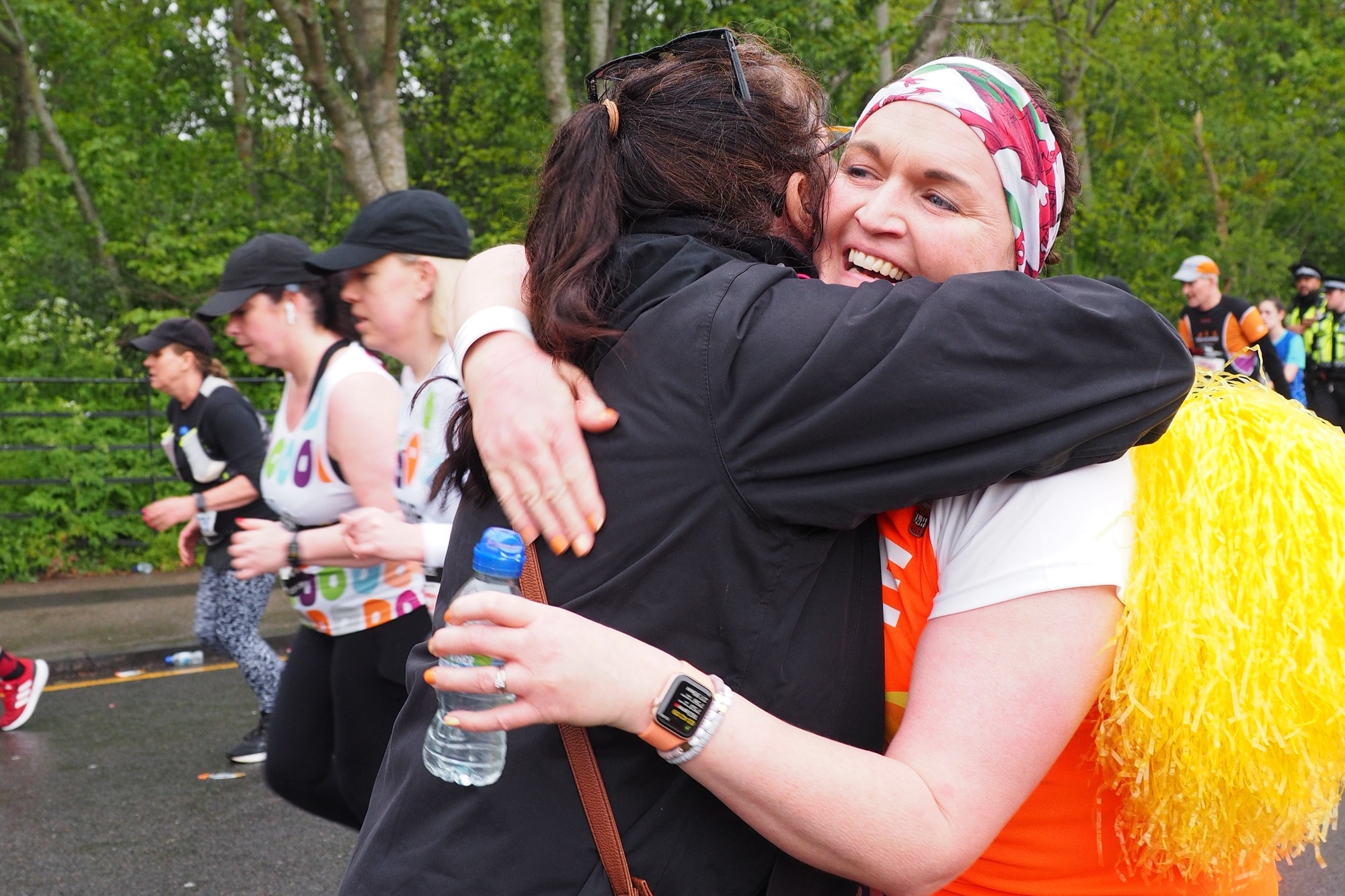 Already have a place?
Run the London Marathon like Alfie, and help people like his Dad, Alf.

Alfie was just 15 years old when his Dad, Alf, died in our care. Alf was so comfortable at the Hospice, he didn't want to leave, so Alfie and his Mum would visit regularly. The nurses even organised a party for the family after Alfie's parents got married a week before his Dad's death. The support the family received inspired a lifetime of support from Alfie, who raised over £23,000 at the London Marathon in 2023.









See our photos from the London Marathon 2023!
What you'll get as a member of #TeamSFH
We will be with you every step of the way. You will receive:
Support throughout your marathon journey from our dedicated Events Team.
An SFH running vest.
A SFH fundraising pack.
SFH promotional material to help with your fundraising.
Invitations to attend our marathon evenings and our pre marathon pasta night.
Regular email updates.
Access to our private Facebook and Strava runners groups where you can swap training tips, fundraising advice and anything else marathon related with fellow team members.
Invaluable tips and advice from our marathon experts.
Support on the day from our cheering #TeamSFH Orange Fan Zone.
A post marathon celebratory event.
Registration fee and sponsorship target
Our Gold Bond runners are required to raise a minimum of £2,024 sponsorship. This is something we will support you with along the way, providing you with inspirational ideas and plenty of help with your fundraising so you don't only hit, but smash, your target.
If you are successful with your application, there is a registration fee of £75 which is due before we can confirm your place. This is a non-refundable registration fee and does not form part of your sponsorship.
When will I find out if my application has been successful?
The closing date for Gold Bond places is Monday 10th July 2023 at 9am.
Once all the applications are in, we will take time to consider them and will be in touch to confirm whether applicants have been successful on or before Monday 17th July.
I have my own place. Can I join #TeamSFH?
Congratulations on securing your place!
Own place runners receive all the same benefits as those with the charity places, and will become an honoured member of #TeamSFH, but you can set your own fundraising target. We are always grateful for your support and for any funds you can raise for Saint Francis Hospice.
Get in touch to find out about joining #TeamSFH!

If you have any questions, our team would be delighted to hear from you!
You might also be interested in
Becket Keys Church of England School
24th March 2024
FREE when you pledge to raise £400
Bakers Brentwood Half Marathon
Take on the streets of Brentwood and the beautiful surrounding countryside and run the Brentwood Half Marathon on Sunday 24 March 2024.
Barcelona
Barcelona Marathon
Take in the beautiful sights of Barcelona from the incredible architecture of Gaudi to the bustling streets of La Rambla on one of the most popular marathons in Europe!
De Vere Grand Connaught Rooms, London
The Big Heart Ball
Don't miss out on our largest and most prestigious Ball ever in London's De Vere Grand Connaught Rooms on Friday 15th November 2024.
Pall Mall, London
London Landmarks Half Marathon
The London Landmarks Half Marathon offers a fabulous central London half marathon route adorned with route activations, musical performances, DJs, dancers, themed cheer stations and more!