You can stay in your own home with the people who matter to you and a team of compassionate professionals to help at any time.
After living well at home, you may find yourself having to cope with a sudden deterioration or crisis. Don't worry! The Hospice at Home team are on hand. They are here to help you and those who love you through any episodes of fear, pain or distress.
You will receive the same standard of You-Centred palliative care you'd receive in the Hospice. Your care will be in blocks of between one to three hours, which can run consecutively if you need 24-hour care. We may work in collaboration with other external agencies to make sure you can receive the care you need, whenever you need it.
Your dignity and what you want from life are what matter most. So your Hospice at Home team works alongside your current health and social care professionals. You'll be able to have all your medical, emotional and spiritual needs taken care of.
Meet our nurses
Our Hospice at Home nurses are often described as "angels without wings". Here is what one of our families who were supported by the team said about the support they received:
"The Hospice at Home team was amazing. It was a difficult time for us, but you held our hands, comforted us and advised us. We wouldn't have coped without you."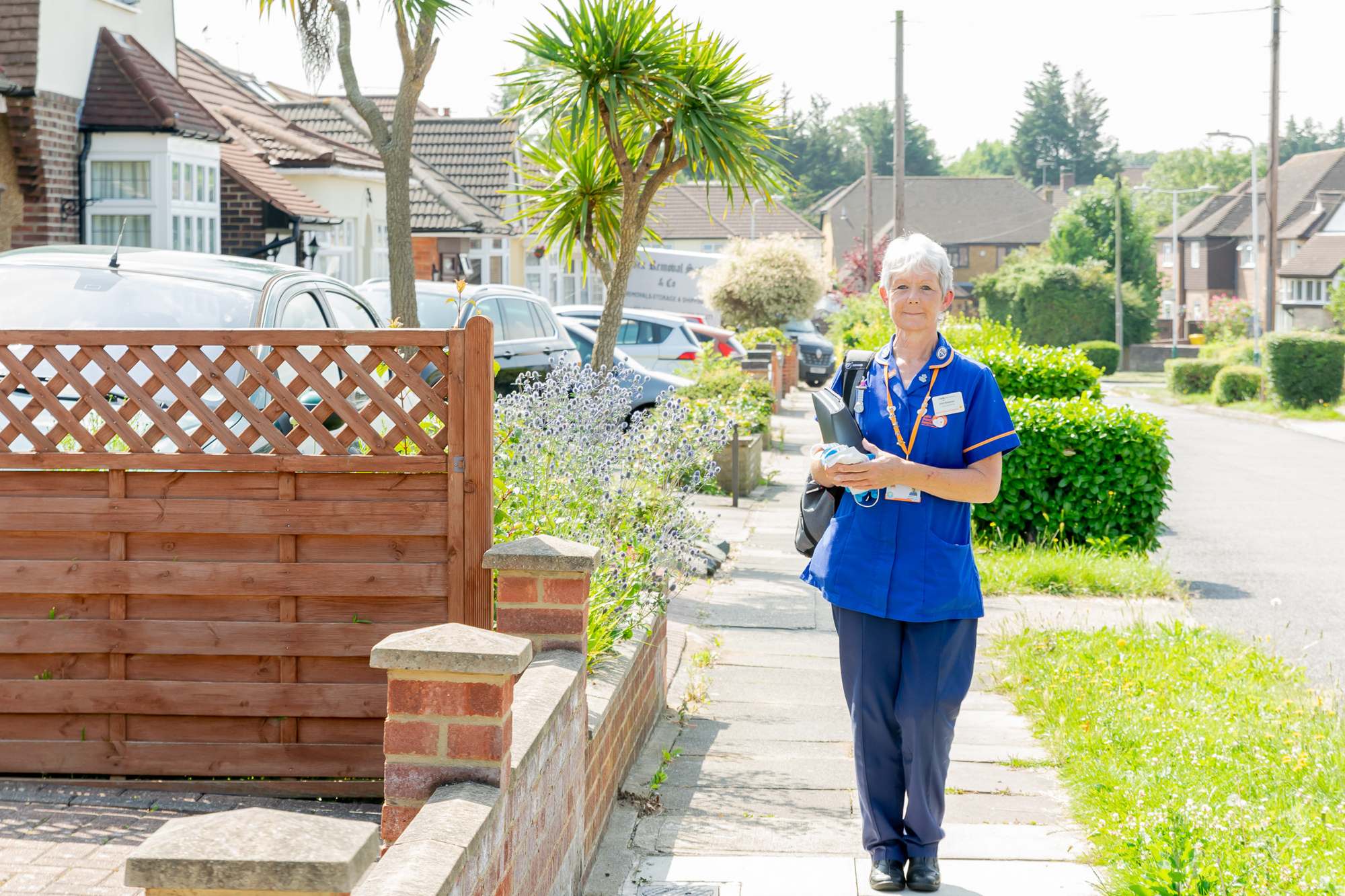 Visit our referrals page to find out how you can access hospice care at home.