Create a lasting memorial for your loved one
The solid copper, brass and aluminium leaves on our Memory Tree will be engraved with the name of your loved one and will remain on the tree for as long as you wish. Every leaf not only creates a unique personal tribute, but they provide support for our patients and their families who may need hospice care in the future.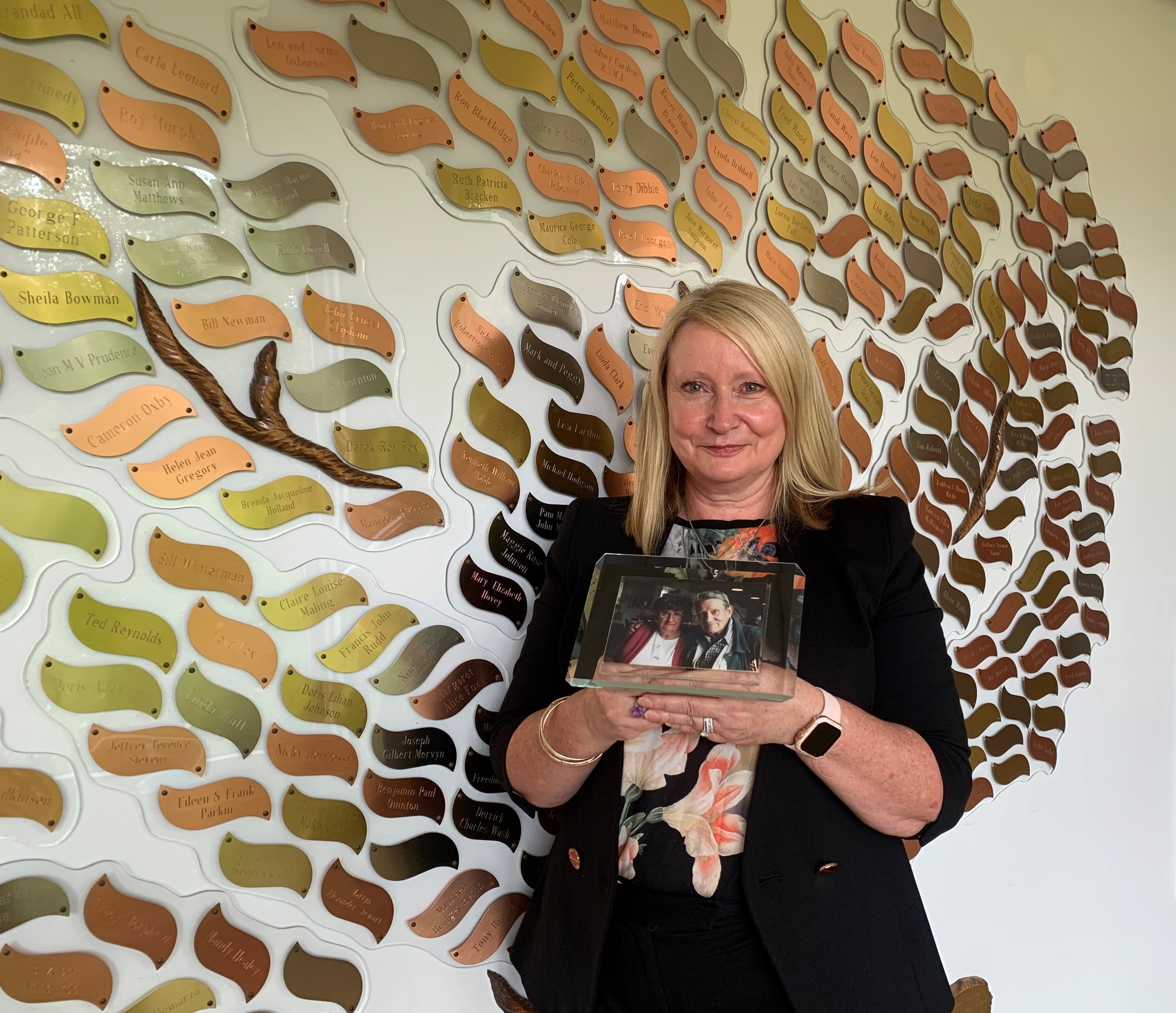 "Visiting the tree brings us comfort"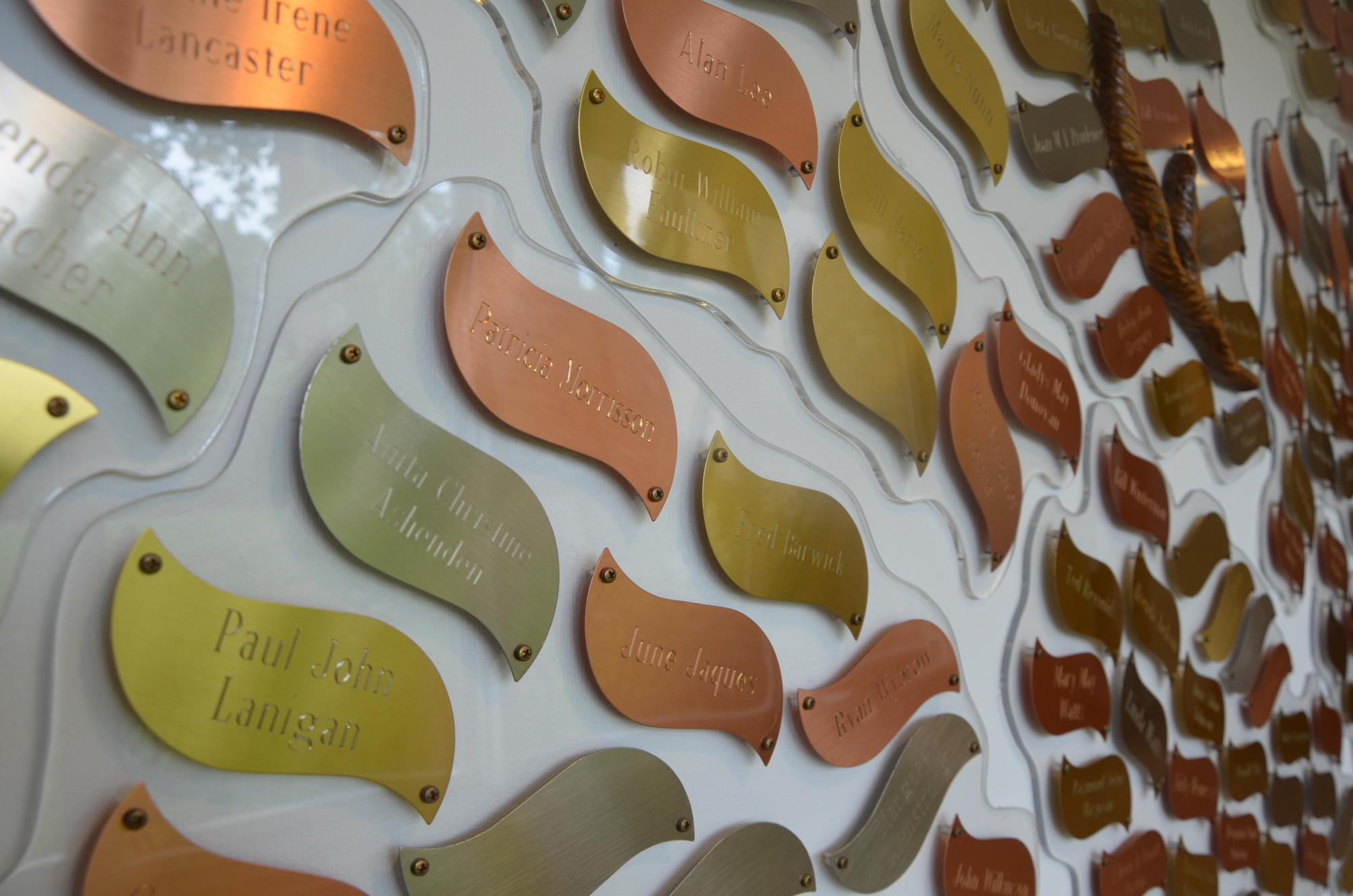 You will be able to choose the colour of your leaf, whether it is copper, aluminium or bronze. The cost of a leaf is £10 per month, which you can pay monthly by direct debit or in a single payment of £120 for the year.

The rocks placed around the roots of the Memory Tree are dedicated to those who have left us a gift in their will, to symbolise legacies as being the foundations for the future of hospice care.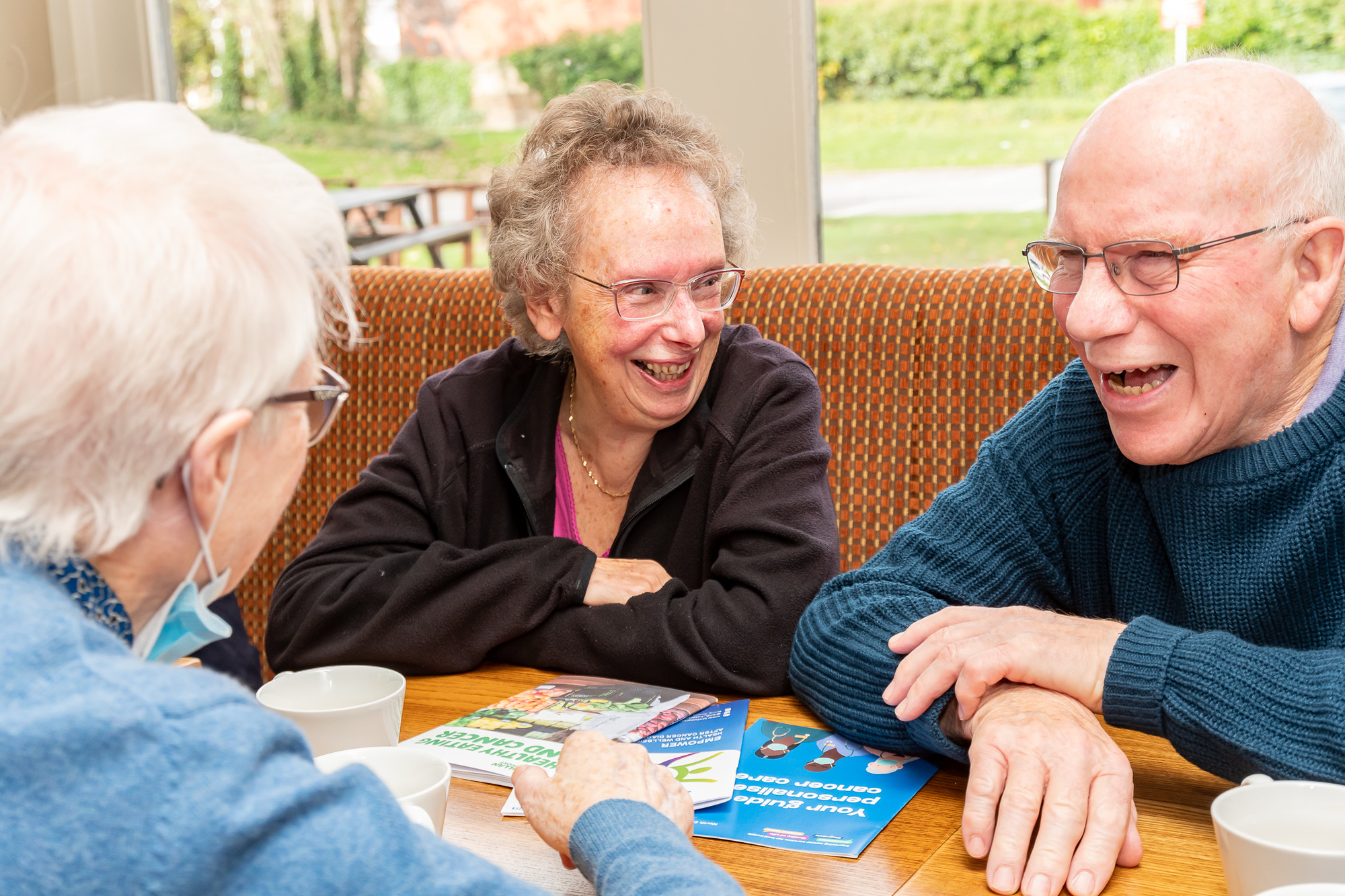 If you have any further questions about the Memory Tree, please get in touch and a member of our team would be delighted to talk to you.