By playing our Lottery, you are helping local people, week after week.
You could win £25,000!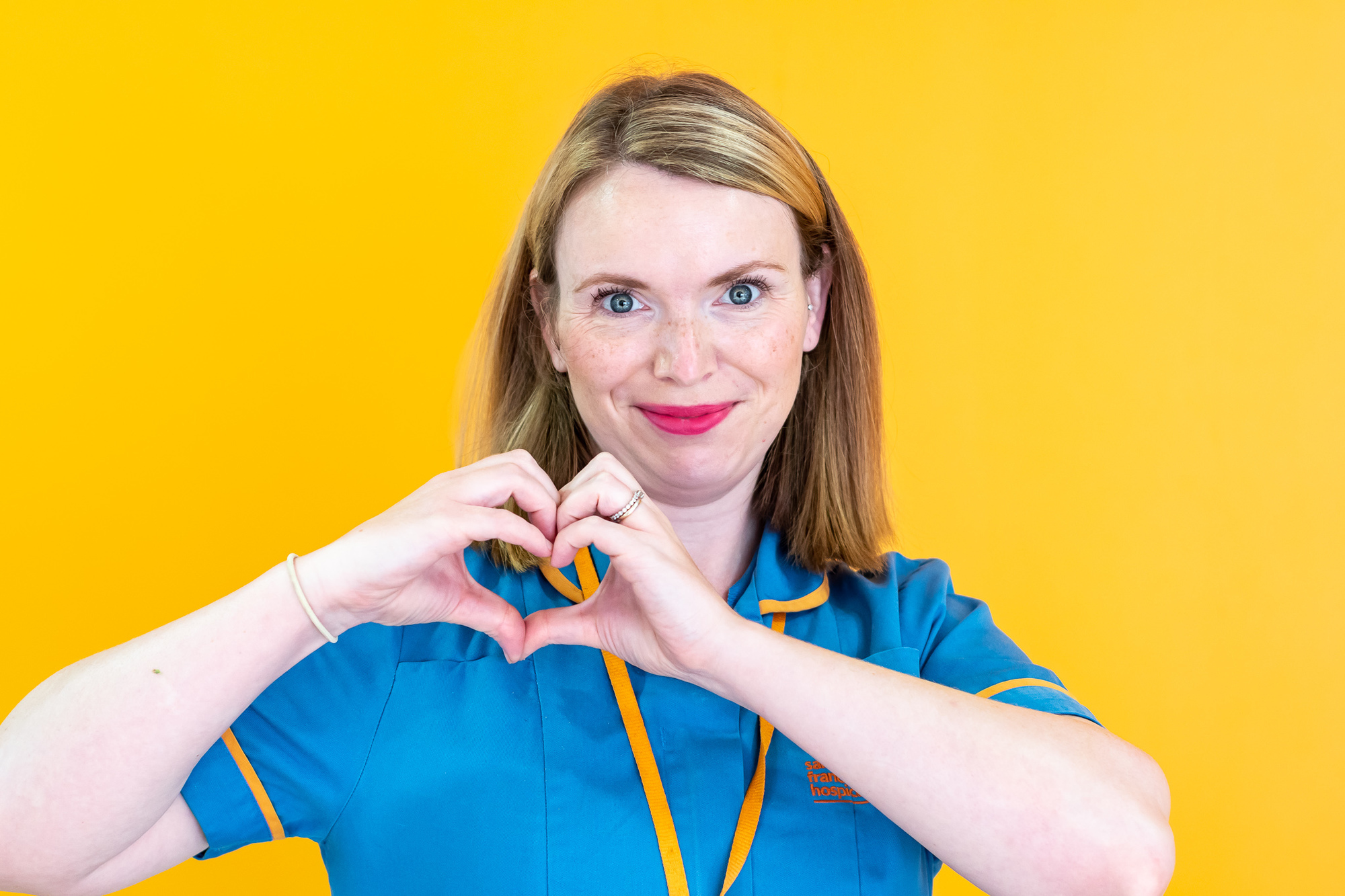 10 prizes of £10 each week
"The Hospice saved Vlad and they saved me."
When the pandemic hit, Vlad, who lived in a care home, was unable to be visited by his parents. In his distress, his condition deteriorated and the Hospice got involved to help co-ordinate his care and manage his pain. His mother now credits the Hospice with saving her son's life.
Your support helps to fund care for people like Vlad, who live with incurable conditions.
You could WIN just like these lucky people!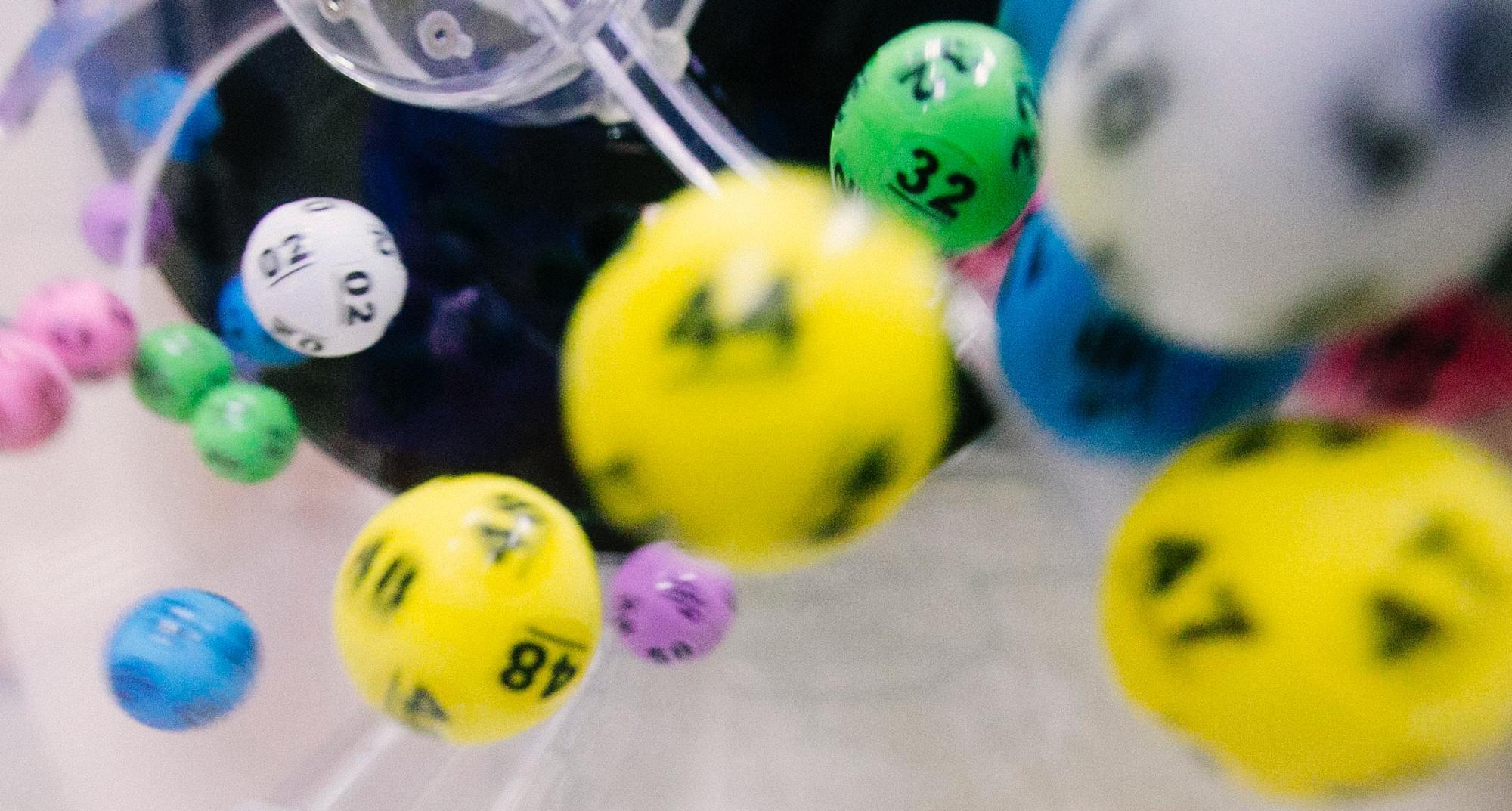 This week's winning numbers
Draw date: 13/05/2022
1st prize of £1,000: 015352
2nd prize of £10,500: No winner, rollover up to £11,000
3rd prize of 10 prizes of £10: 053329, 114060, 799790, 739806,
047048, 045032, 062472, 016165, 010582, 059063
Congratulations to this week's winners! If you need a reminder of your numbers, please give us a call on 01708 771407.
Frequently Asked Questions
Why should you play the Saint Francis Hospice Lottery?
It's local. You will be helping local people with life-limiting illnesses who need compassionate and kind hospice care. It's just £1 for a ticket. That's half the price of the National Lottery! And with prizes ranging from £10 to a £25,000 rollover, you could win big!

Paying by Direct Debit saves the Hospice significant administrative costs
To pay by debit card, please call 0370 050 2177 and reference Saint Francis Hospice Lottery.

Pay with a cheque. Download the form and return to: Saint Francis Hospice Lottery, The Hall, Havering-atte-Bower, Romford, RM4 1QH
Thank you for supporting Saint Francis Hospice.

How much goes towards patient care?
Saint Francis Hospice receives a minimum of 63% of all proceeds from the Lottery which is spent on caring for people in our community. 20% of lottery proceeds is spent on prizes and 17% on expenses.
What are your chances of winning?
There is a 1 in 687 chance of winning a prize in our Lottery every week. *Accurate as of 27th August 2021.
Fundraising responsibility - what you need to know
Saint Francis Hospice Lottery is licensed by the gambling commission www.gamblingcommission.gov.uk.

Operating Licence: 000-004886-N-100626-002 and 000-004886-R-310987-001.

We are committed to using lotteries to fundraise responsibly and encourage responsible gambling with access to support. Responsible Gambling Trust provide such support.


Lottery promoted by Saint Francis Hospice. Registered charity number 275913.

Responsible person: J Frame.
Remember: This content is not intended for anyone under the age of 18. It is an offence for any persons under the age of 16 years to participate in a lottery.

What are your terms and conditions?
All profits from the Saint Francis Hospice Lottery go directly towards funding the services which help and support our patients and their families.


Joining and information

On receipt of your request to join the membership lottery, Saint Francis Hospice will send you an introduction letter advising you of your lottery membership number(s). This has been generated randomly by our membership software during our application process. Saint Francis Hospice (the promoter) may reject any application without giving reason at their discretion. If you have joined by direct debit your letter will advise you of the amount, date and frequency (e.g. monthly) your first and subsequent payments will be collected.


Your payment

In return for your subscription payment your random draw number will be entered into the weekly draw carried out normally every Friday. The weekly cost of entry is £1 per chance in advance.

Payment can be made by direct debit, cheque, credit or debit card (either online or over the telephone).

It will be appreciated by members that Saint Francis Hospice Lottery cannot accept liability for the loss or delays in or theft of any communication sent by post, email or fax, nor for any delays in the banking system.


Prizes and notification

You will be notified in writing of any prize that you win within one week of the draw. A cheque for your prize amount will be sent with your notification letter.

Cheques are valid for six months from date of issue.

Our winning weekly numbers are published on our website.


Privacy

Saint Francis Hospice promises to protect your personal data and not to misuse or share it. Unless otherwise indicated by yourself we may occasionally send you information to keep you up to date with the work that your contributions help to fund.


Age and residence verification

The requirements of the Gambling Act 2005 mean that Saint Francis Hospice now has a statutory duty to verify that you are 16 years old or over and reside in the UK.

It is an offence for anyone under the age of 16 to participate in a lottery

By submitting your request to join the lottery you are agreeing to Saint Francis Hospice carrying out checks in any way it may deem appropriate. This may include reference to credit and government agencies.


Credit/Debit card information

We promise to store your credit/debit card information securely.


Direct Debit payments

Your written authority is required to set up a regular payment using the direct debit method. Your direct debit record will be retained for a period of three years following your final payment - whenever that might occur. Where you have been contacted by telephone and asked to join by or amend your payment method to direct debit all calls will be recorded. No alterations to this payment method may then be made other than in writing and no amendments are possible including by email or other digital notification.


Cancellation

If you wish to cancel your membership you may do so at any time. Cancellations received after 5pm on a Tuesday evening may not be actioned until after the following draw.

Please contact the lottery team on 0870 050 2177 or email us at lottery@sfh.org.uk

Once you cancel your number or if you do not have sufficient funds in your account to be entered into the draw you will not be able to claim the rollover prize even if your number is selected. Therefore it would rollover to the next week. All numbers have an equal chance of being drawn, but in the case of the first and third prizes the computer will keep picking numbers until it choses one that has paid to be in that weeks draw, whereas for the second prize if the number picked is not owned by someone or entry into that weeks draw has not been paid it will rollover.

Once you have cancelled a number it cannot be allocated to anyone else for a period of 6 years however you can reactivate the number during that time.

If you have more than one number and wish to cancel one of the numbers please ensure you specify in writing, by letter or email, the number(s) you wish to keep and the number(s) you wish to cancel. Otherwise the number(s) will be cancelled at random and not necessarily in the order you set them up.


Refunds

Following cancellation we will offer to refund you the amount that you are in credit at the time (subject to us receiving notification before 5pm on a Tuesday). This will, in most cases, be refunded in the form of a cheque payment made out to the members name within two weeks.

However, if you pay by credit/debit card then your refund will be credited back to your card.


Entry into draws

Should you at any time wish to confirm that you will be or have been entered into a draw, please contact the lottery administrator on 0870 050 2177. We limit the maximum amount of entries to £20 per person per week.


Complaints/disputes

All complaints and disputes will be dealt with in accordance with our policy, a copy of which is available from the lottery team. In the event that a complaint or dispute cannot be resolved then it will be referred to arbitration. As a member of the Hospice Lotteries Association this will be The Independent Betting Adjudication Service Ltd. (IBAS)


Self-Exclusion

If you have a gambling problem and want to make sure you are prevented from gambling with us you may self-exclude. This means for the period of time you request we will not accept any requests from you to gamble. Any requests to be self excluded from the Saint Francis Hospice Lottery can either be telephoned through to the lottery team or emailed to lottery@sfh.org.uk. Customers wishing to use this facility will not be able to rejoin the lottery for a minimum of 6 months thereafter.


Customer funds

An amount at least equivalent to the balance on the deferred creditor account (which representing the balance of payments in advance) is kept in a separate lottery members bank account.


Right to amend

Saint Frances Hospice generally reserves the right to amend or modify these terms and conditions without notice.

Saint Francis Hospice Lottery is a member of the Hospice Lotteries Association which on behalf of its members makes a financial contribution towards the GReaT Foundation www.thegreatfoundation.org.uk an organisation set up with the sole aim of promoting and encouraging responsible gambling. GAMCARE www.gamcare.org.uk, is the leading organisation that provides practical help to problem gamblers. Further support can be found on the Gamble Aware website www.gambleaware.co.uk

Registered Charity No 275913. Promoter: Saint Francis Hospice. Personal licence holder: J Frame. Please call either the lottery helpline 0870 050 2177 for lottery queries or the fundraising office on 01708 771433 for any fundraising queries. Licensed by the Gambling Commission. (www.gamblingcommission.gov.uk)


Data protection

All information is held in accordance with the Data Protection Act 2018 and a privacy policy is available here.

Collection of and use of personal information; your contact preference

We collect personal information when you make a donation, submit an online form or otherwise give us personal information. The personal information we collect may for example, include your name, date of birth, email address, postal address, telephone number and credit/ debit card details.

We use your personal information to give you the information you have requested and for administrative purposes. By joining the lottery scheme you agree to us contacting you by phone to tell you about other hospice products and services. If you do not want to receive calls, please ensure you indicate your preferences at time of joining, or contact us to amend these preferences. If you find that you are getting information from us which you do not wish to receive, please contact us at the above address. Your personal information is not shared with third parties.

You have the right to know what information is being held about you. You can ask us what information we hold by contacting us at the above address. You are entitled to withdraw your consent or opt out at any time by contacting us at the above address. Please keep your information up to date by letting us know at the above address if the information we hold is incomplete or incorrect.


Site blockers

If you are worried about online gambling then you can download a 'site blocker' such as Gamblock or Netnanny, which can block access to online gambling sites.

Net Nanny offers internet protection for consumers. There is likely to be a cost for this service.

GamBlock blocks access to online gambling. There is a cost for this service.
How your money helps local people
Across all services, the number of patients cared for increased by 11.8% between 1st April 2020 and 31st March 2021.
There was a 7.5% increase in ward admissions at the hospice despite periods when beds were not available due to Covid.
1,256 lonely and isolated people were supported by our OrangeLine telephone service in our local community.
Our Hospice at Home nurses and care teams made 4,537 home visits to 585 people and their families in the last few days of their life.
The Family Support Team supported 192 people, with a further 513 people (including 76 children) who
received counselling.