Your health and well-being, grief and sadness matter.
We don't just take care of the people who are ill, we look after everyone who loves and worries about them. The Family Support team are here to help you get through a difficult time for as long as it takes. We will be with you whenever you need us.
Our counsellors and psychotherapists can help you with a variety of psychological issues, anxieties or concerns. You may gain a sense of space and security where you can begin to explore your innermost feelings and how they relate to the world around you. We help you make sense of your personal life journey and how to live with change.
Our social workers offer a wide variety of support to patients and their carers, their family and loved ones.
This can include sourcing practical help at home, accessing other local services which may provide help and support, e.g. employers, local authorities, schools, charitable organisations and accessing financial support.
Our social workers also provide emotional support.
Our therapists will help you talk together as a family about what you are facing, so you can support each other with love and care. You will have the information and tools you need to help you make important decisions both pre and post bereavement.

Children of any age can be supported both individually and within the family and we can act as an advocate for your child when working with external agencies such as schools and colleges.
There are bereavement groups for children and young people because it often helps to meet other young people in a similar situation.
We are here for people of all faiths or none.
We understand that when your loved one becomes ill, you may have questions, fears, hopes or regrets which you might want to safely explore with a kind, supportive presence. We listen without judgement and with confidentiality to anything which is on your mind.
We can facilitate acts of worship or rites and can arrange for people from your own faith to visit. We can pray with you or for you, and we will support you after the death of your loved one.

The Hospice Chapel quiet space is a peaceful area which is open for all to use, for personal prayer, meditation or simply to have time for quiet contemplation.
Bereavement support group
Grief is individual and the support you need is as individual as you are.
One to one counselling may not be right for you and you may prefer to meet others who are in a similar situation to you. There is a monthly evening group. Please contact the Family Support team on 01708 753319 for more information.
Friendly Faces is our weekly support group run by volunteers for anyone in the community who has been recently bereaved, to chat and find support from others like themselves.
For more information, please give OrangeLine a call on 01708 758649.
Walk On offers a chance to walk and talk with like-minded people, or simply enjoy the company of others. The benefits include companionship, connecting to the environment and the sense of wellbeing which comes with exercise. Please wear appropriate footwear and bring a bottle of water. Dogs are welcome!

It takes place on the first Wednesday of every month. Meet at 9.45am on The Green at Havering-atte-Bower. Our walk will start at 10.00am.
To speak to someone about this, and find out more, call the Family Support team on 01708 753319.
"I wouldn't be able to sit here and talk about Grandma if it wasn't for the support I received."
When Zenab's grandmother died, she received support from our Family Support team to help her come to terms with her loss.
The Hospice not only helped her come to terms with her Grandma's death, but helped her recover from childhood trauma too. Zenab says she wouldn't be able to talk about her experience if it wasn't for the support of the Hospice.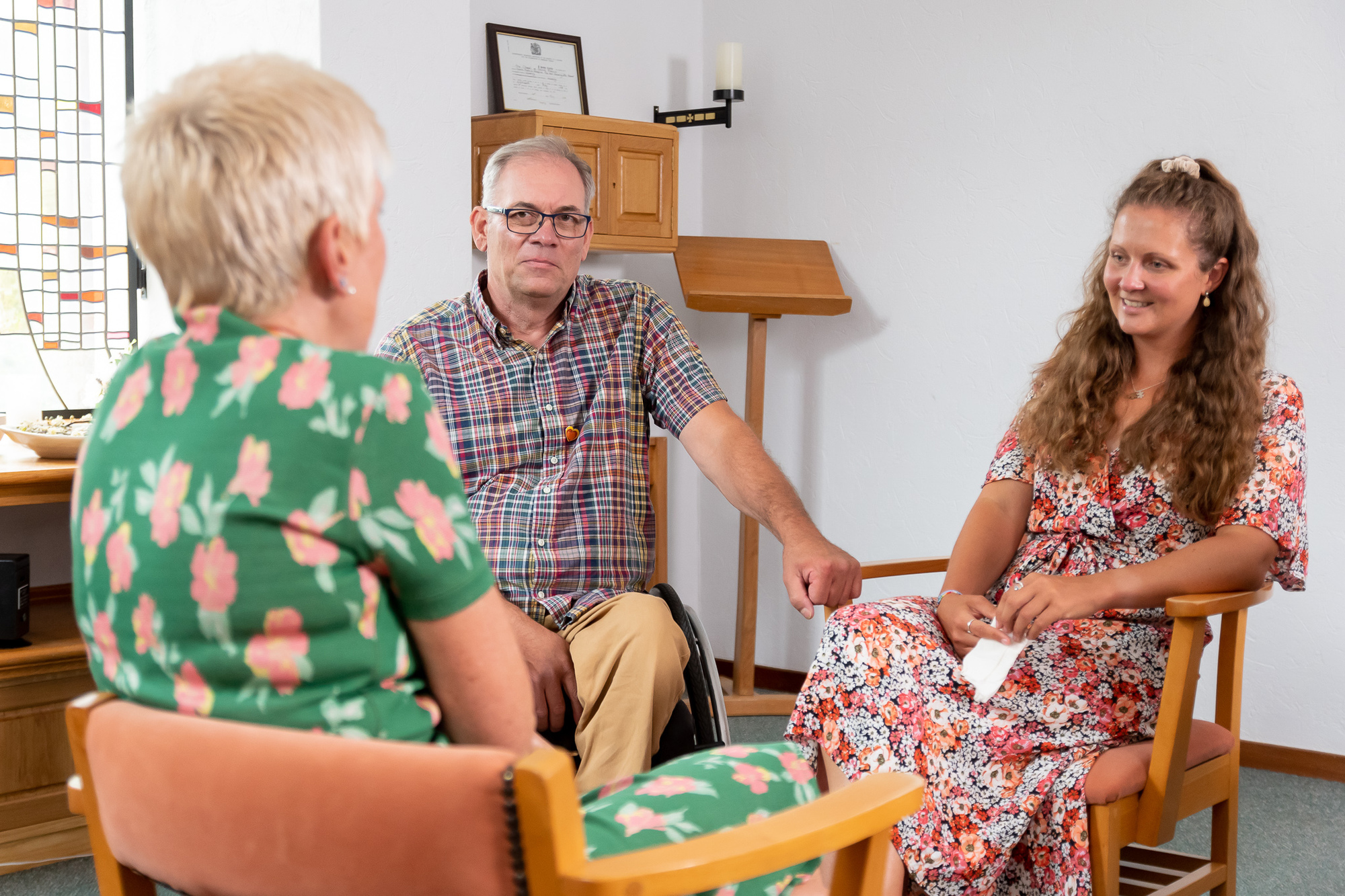 Information for carers and loved ones
Call OrangeLine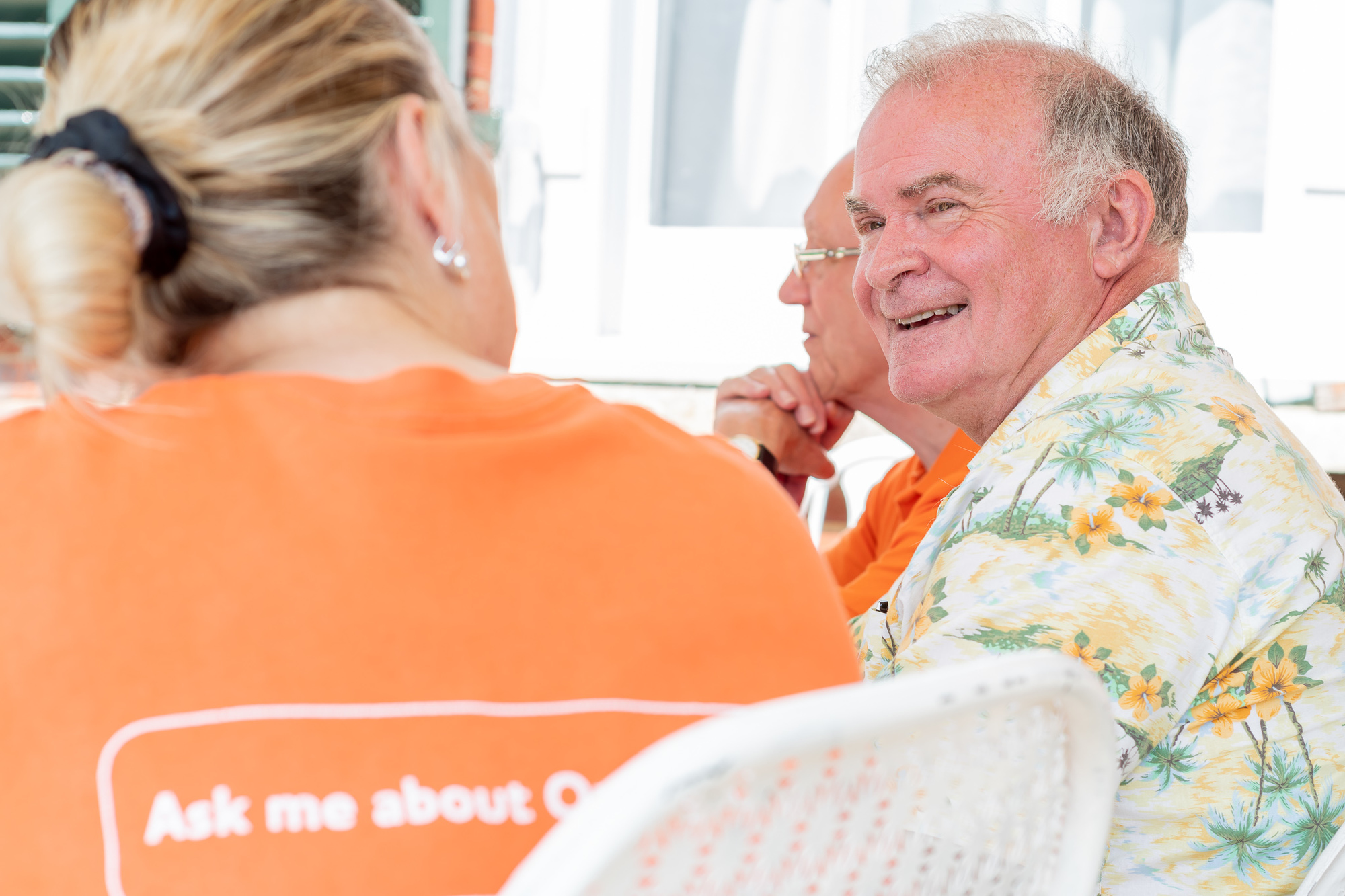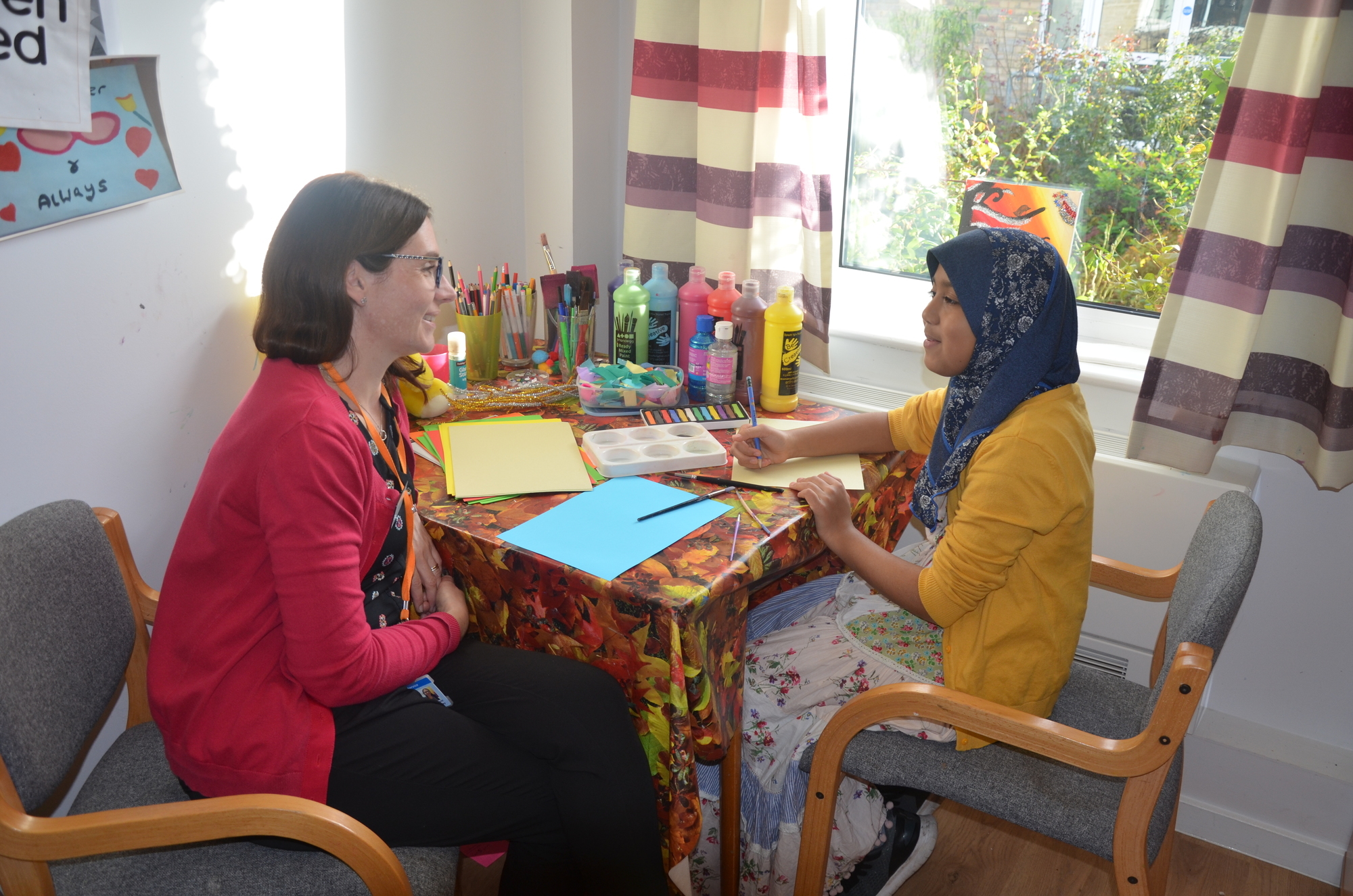 To access our support, visit our referrals page.