Because your independence and quality of life are important
It is important to us that you learn to live well with your illness or condition.
Our therapies team can help you with managing your pain and symptoms, helping you gain more independence in your daily life.
Adjusting to living with an illness or condition that can't be cured, often brings unexpected physical challenges. Our physios are here to help you keep your independence for as long as possible.
We can help with a range of symptoms through group and individual sessions, as well as one to one visits at the Hospice and virtually.
Your occupational therapist can help you enjoy the things you used to and discover something new.
Practical help is often the first requirement and by advising you on how to make small adaptations to your home or providing specialist equipment, your independence and quality of life may improve.
Alongside your current medication or treatments, complementary therapies can help control symptoms and put you in a more peaceful frame of mind when dealing with day-to-day life.
Our therapies available are aromatherapy, massage, reflexology, mindfulness or Reiki, following an assessment with the Complementary Therapy team.
"Everyone in our group is very unwell but we are still enjoying life."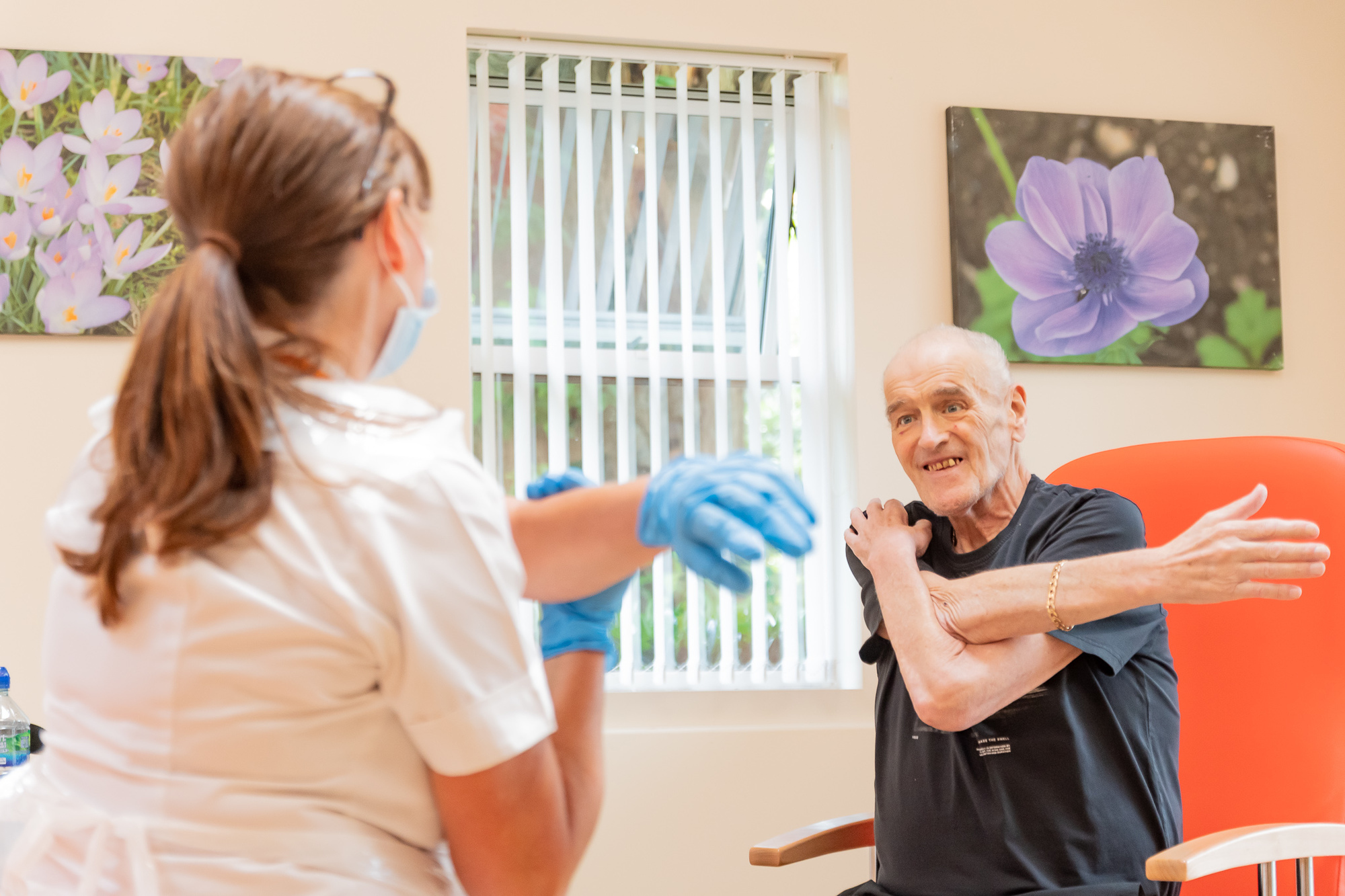 Visit our referrals page where you will find more information and the relevant forms.