Diversity is important so we can learn from each other
As part of Black History Month, our Pharmacist, Salma Begum, explains how a diverse workforce means staff can learn more about their patients
01-11-2021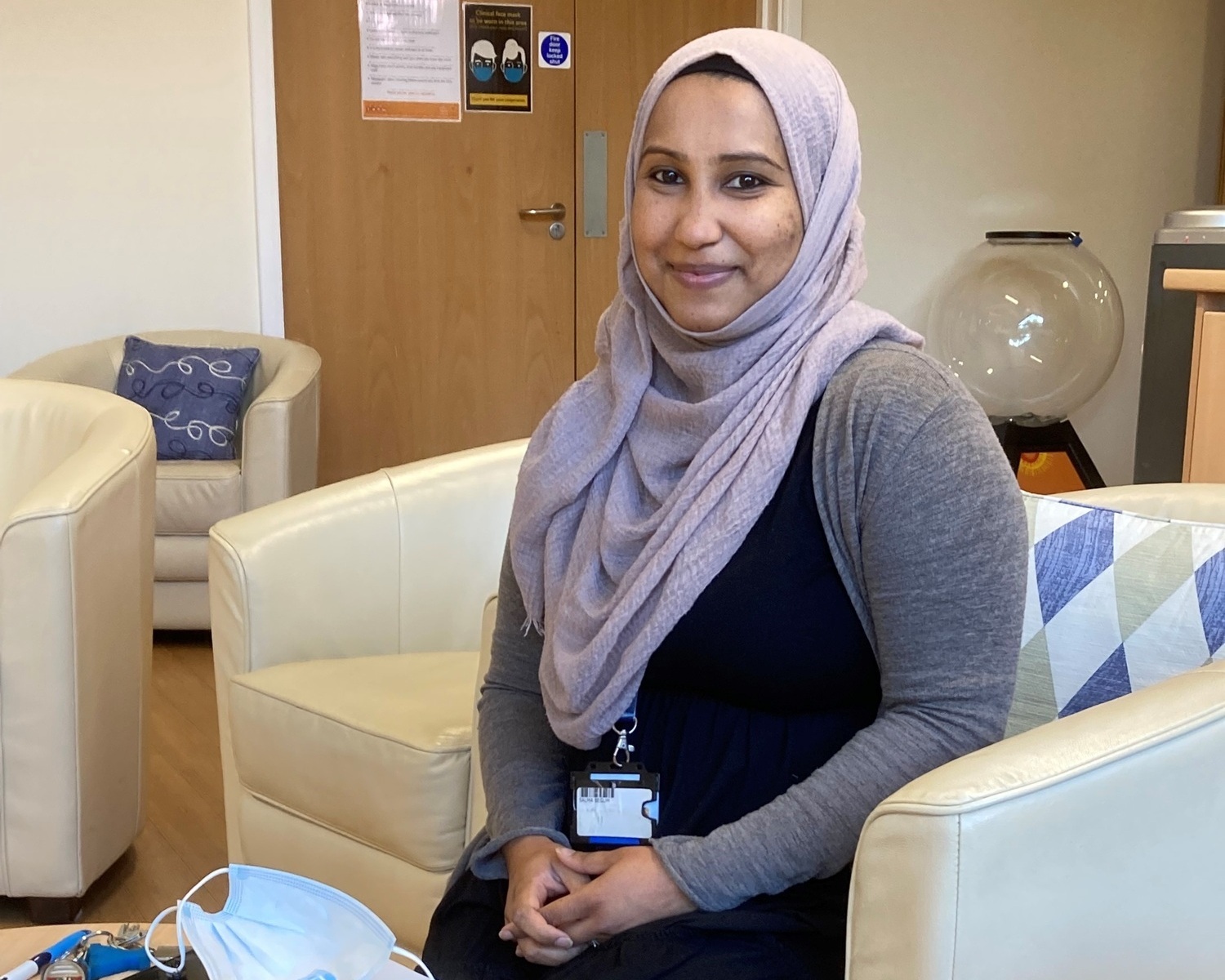 I am a pharmacist employed by Barking Havering and Redbridge University Hospitals Trust and for the past two years, I have divided my time working for the Trust and 1.5 days a week at Saint Francis Hospice.
At the Hospice, I interact with doctors, nursing staff and patients. Contact with patients has reduced because of Covid-19 restrictions but I still review drug charts ensuring all medicines are prescribed safely and I have a big role to play in medicines management.
My work at the Hospice is completely different from being a hospital pharmacist where I work alongside my peers. Here at the Hospice, I am the only pharmacist within the medical team. It is a challenge but it is also really rewarding. My opinions and clinical knowledge really matter and I can see the impact I make on our patients.
I still enjoy working at the hospital but my role at the Hospice is what I enjoy the most. Some people find that hard to understand as they think of the Hospice as a sad place. Everyone at the Hospice is so caring and it makes it such a nice environment to work in.
Working with people from different backgrounds ensures the best care for all
I was born in Bangladesh and moved to the UK as a child and I am a Muslim. I feel very accepted at the Hospice. A lot of the medical staff and doctors are ethnic minorities so there is a sense of community and diversity in the team.
Representation is really important and I think it makes patients who come from a diverse background feel more comfortable. Personally, this is something that affected me after I first started to wear my headscarf and felt slightly uncomfortable being the only person in a hijab.
It is not enough to have just one voice, one opinion, one religion. Differences are a good thing because it opens your eyes up to other people around you.
It is very easy to offend people without ever meaning to and by being part of a diverse team, with all our different cultures, religions, experiences and backgrounds, we can learn so much from each other and most importantly, by working together we are ensuring the very best outcomes for the patients and families we care for.
Support the Hospice
If you are a passionate person that would like to build a career within our Hospice, click here to see our vacancies for a variety of roles.
To help us continue to support all local people with life limiting illnesses this winter, take part in our Christmas Raffle. Be in with a chance of winning £8000 just in time for christmas and buy your tickets here.