Dr Corinna Midgley: flying the Saint Francis Hospice flag
Twenty-five years ago, Dr Corinna Midgley made the transition from general practice to palliative care. In 2006, she became Saint Francis Hospice's Medical Director.
02-01-2020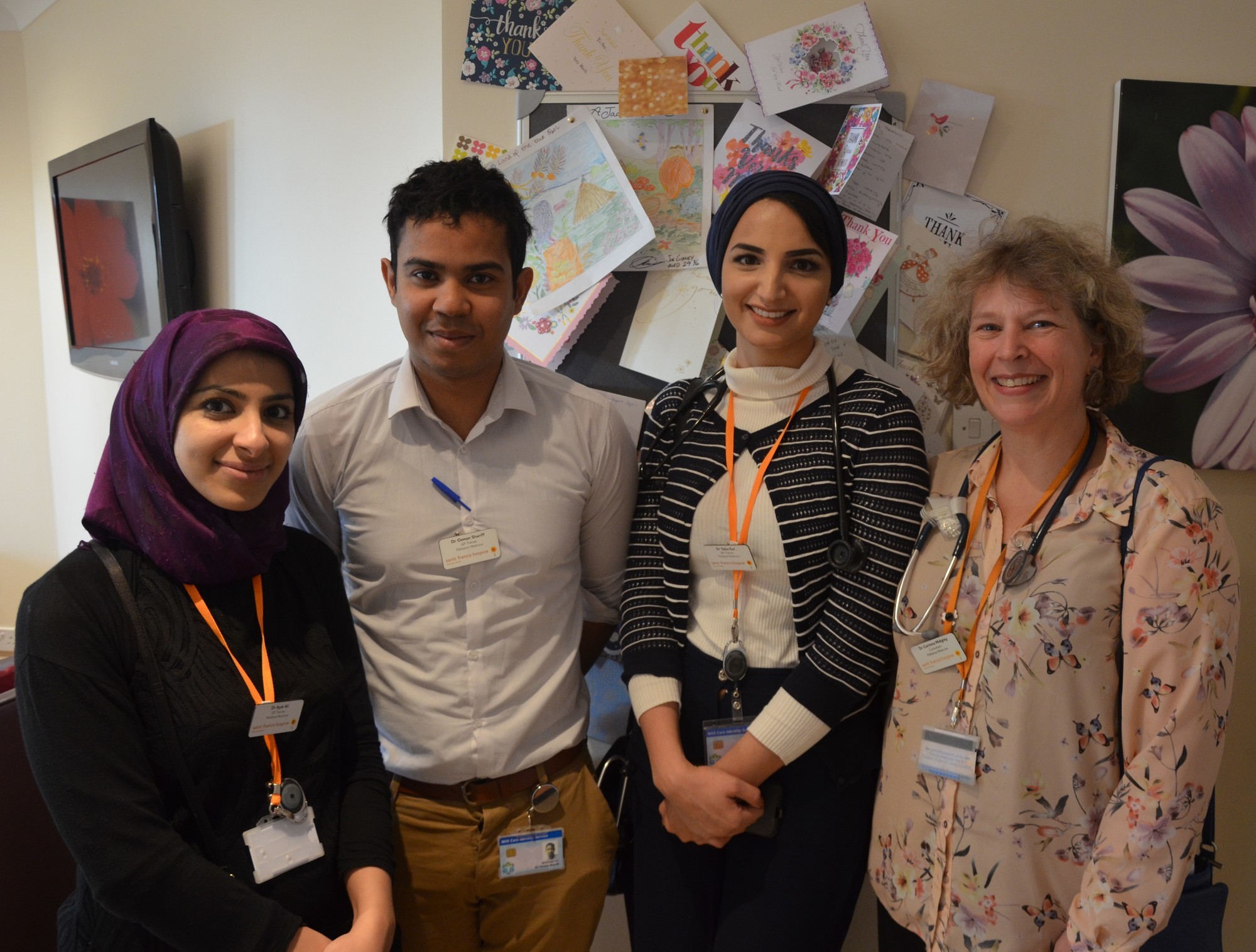 As an ambassador for our Hospice, Corinna is keen for everyone in the community to know what we do — myths aside. Corinna is also eager for medical professionals to be aware of our services so that they can refer people to us at the right time.

"Anyone who lives in our catchment area should be ready to talk to us if they are diagnosed with a life-limiting illness," she stated. "The same goes if a friend, family member, or someone under your professional care receives a diagnosis."

Corinna admitted that when a condition is diagnosed, people often don't know who to turn to. That's why we're here — to guide you through every step of the way. She encourages anyone in this position to be confident in picking up the phone. Corinna hopes that the number for our Advice Line is becoming etched in health and social care professionals' minds. It's there for if they get stuck and want to refer to us for more support.

Our Hospice is so much bigger than just our grounds in Havering-atte-Bower. We provide 85% of our care and support services off-site. These include complementary therapy, physiotherapy, and bereavement support. We have a large Hospice at Home team that works entirely out in the community, helping people living with life-limiting illnesses manage their pain at home. Our Community Clinical Nurse Specialists are also based off-site, supporting GPs and district nurses.

Sharing experiences through one of our support services, OrangeLine, is a lifeline for many. As is being around people in the same position in our day clinic and social hub, Pemberton Place. Corinna acknowledges that many people don't know anything about our Hospice until they need us. People are admitting that they could have done with our help earlier:

"We have developed some excellent services in recent years. We also offer plenty for those who don't need intensive medical care but still benefit greatly from support, listening and kindness. It is so sad when we meet people who have been struggling without help because they didn't know about us, or because no one thought to refer them to us."

Corinna has never forgotten the roots of her career as a GP. She understands how hard it can be for friends, families and health professionals to know how to care, and what a difference our Hospice can make.
"No one should ever be scared about coming to our Hospice" — Dr Corinna Midgley

Corinna would love to hear from any health and social professionals who are interested in knowing more about palliative care and our services. She'd also welcome hearing from GPs or hospital doctors interested in doing some work at our Hospice.

You can contact Corinna at corinnamidgley@sfh.org.uk