Liberty's Marathon: Running my first marathon
Follow our fundraiser, Liberty, as she goes from novice runner to London Marathon finisher in 4 months
08-06-2021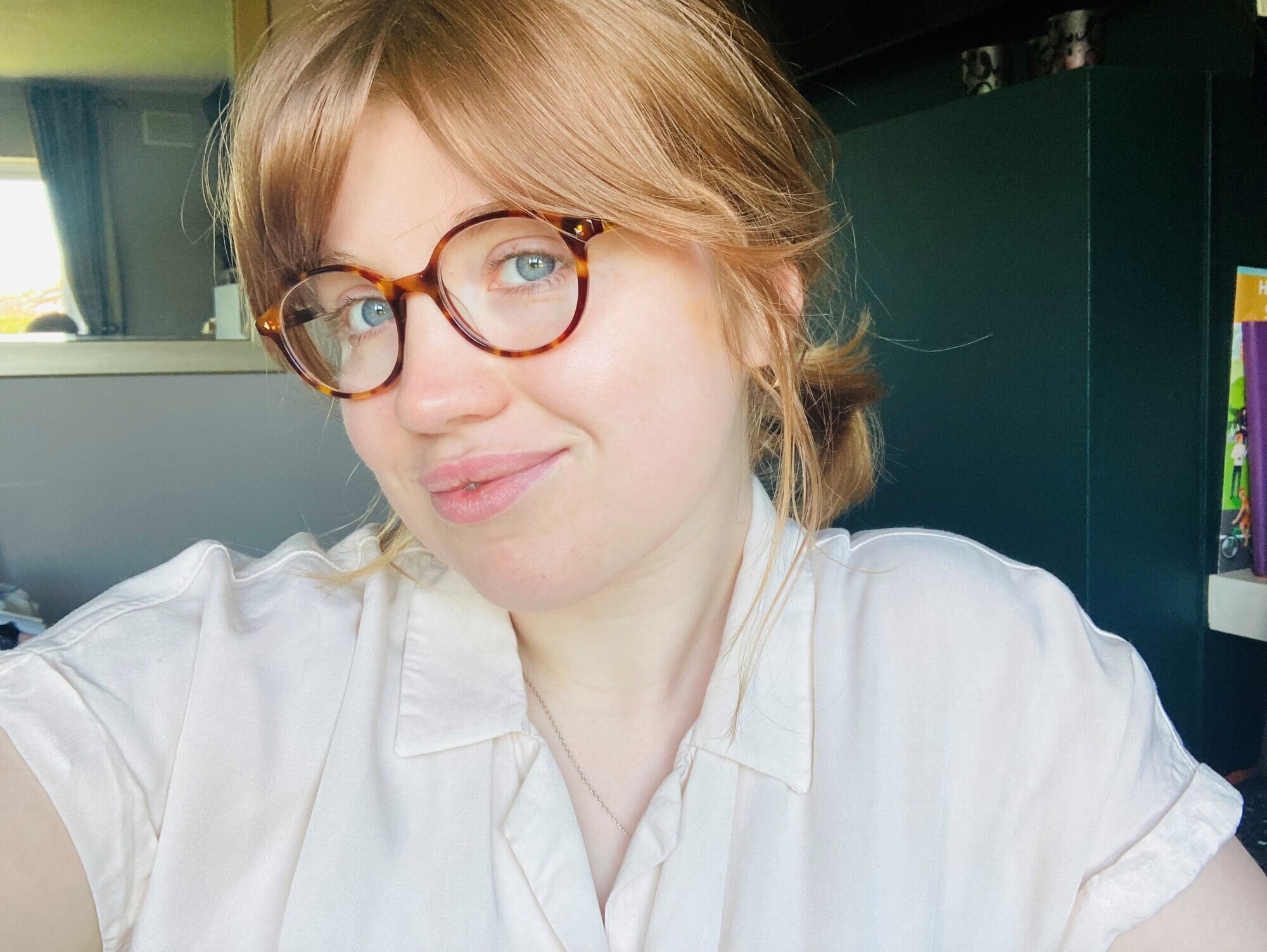 After the last London Marathon, I did what I have done almost every year since I was 18: applied for a place in the London Marathon ballot.
As a staff member in the Saint Francis Hospice fundraising team, I have had the experience of watching, supporting and working with marathon runners. I got to hear the stories, watch the training, and let myself get completely inspired as those dedicated supporters crossed the finish line after running the full 26.2 miles.
But alas, I didn't get in. With slight disappointment and slight relief, I put the marathon to the back of my mind and carried on with my mostly sedentary life.
And then… along came Rosie. Rosie is our Events and Stewardship Manager and popped up one day with an opportunity for a staff member to apply for a marathon place. The London Marathon Charitable Trust was looking for 40 members of staff from charities around the country, for the 40th anniversary of the London Marathon. It was on my radar, but one of our doctors pipped me to the post (again slight disappointment, slight relief). But, the day before the application was to be sent on its way, a message from Rosie: the doctor was out and I was in.
Steam coming off our finger tips, we speedily completed the forms and sent them away, almost 100% positive that our mad-dash of an application would be firmly rejected… you see where this is going. Whatever Rosie and I had done on the Friday afternoon, had worked - I had a place in the London Marathon 2021.
And, it was just over 4 months away. Oh my.
Taking my first steps towards the finish line
So, here I am, on the eve of beginning my training; a mixture of terrified, excited, and somewhat nauseous. In the next 4 months I will have to go from barely (and I mean barely) running a 5km to running 26.2 miles. I cannot deny my apprehension; I am not, and have never been, an active sport lover, and certainly not a 'runner'. And, I know, I will have to do everything in my power to squash those anxious, negative thoughts, and train both my mind and body like mad if I have any chance to heaving myself over the finish line on Sunday 3rd October.
Luckily for me, I have seen people go on this journey before. I have worked with marathon runners a few times: from that very initial meeting to cheering for people down The Mall at mile 26. I've been able to hear about training programmes, overcoming injuries, and the one-of-a-kind experience that running a marathon gives you (I've also heard a few horror stories of terrible chaffing, bursting blisters and falling off toe nails but I'll spare you).
Although, what I will say, is the dedication to Saint Francis Hospice and to local people is outstanding and pretty awe-inspiring. Watching all of those runners commit to this challenge to support hospice care, is the reason I have been applying for a spot for all these years. I know, with certainty, that the money raised from this challenge is making a huge difference to the lives of people, at the most difficult time of their lives.
So, with a little knowledge of the 'inside' track, some fundraising experience, and a ridiculous enthusiasm for research and reading, I am going to take you along on this your journey with me. I will try and give you all the knowledge I can gain, complete with all of the gory (I hope not) details of my own marathon journey. So, if you are a training for a marathon or another run, psyching yourself up for charity challenge or… if you are just here to laugh at my pain - welcome to my marathon blog!
Month 1 Tips:
As I haven't even stepped out on my first run yet, I unfortunately don't have much in the way of advice of any kind. In fact, right now I am on a mission to gather as much advice as possible. But I have learned a couple of things to get me started! I have decided to split my tips into 3 sections. I hope this helps!
Training:
Kit Kit Kit! In all of the books I have been reading, no. 1 priority is getting yourself some good running kit (excuse me while I do a ridiculous amount online shopping)!
Training Plans! I have chosen the 119 day training plan, but make sure to get the right one for you. There are some great ones on the London Marathon Website: https://www.virginmoneylondonmarathon.com/training/training-plans
Mind-set:
Goaaaaals! Like me, your goal might just be to complete the race, but everyone tells me it is good to have something to aim for. This could be a certain time or a certain amount of money raised!
Tell Everyone! This is a huge thing to be taking on, so make sure to tell your family and friends (or join me and tell the whole internet too!) It will help keep you accountable and stick to your training and fundraising.
Fundraising:
Finally something I know a little about!
Online Giving Pages: The easiest way to collect your donations and deliver them to Saint Francis Hospice, as I am sure you know! My fundraiser top tip is to get those bigger donations on your page first; it encourages subsequent supporters to donate a little more.
Matched Funding: Ask your company or organisation as soon as possible if they offer a matched funding scheme. This means they can 'match' donations you have raised. If they don't offer a scheme like this, there may be other things they can do to help.
Ask Ask Ask: We have a lovely team (I may be biased) here at Saint Francis Hospice, who have loads of experience, and are here to help you, so make sure to get in touch if you need any advice or have any questions!
One final note:
Join me at the beginning of every month here for my monthly blog, or follow us on Instagram and Facebook for even more bits and bobs! If you're a marathon runner, join our special Facebook group where you can chat to me (I will definitely be needing your help!!!) and all the other runners on Team SFH. Hope to see you there!
Libs x
Follow Liberty's Marathon story
Keep up to date with Liberty's incredible journey via her blog that she shares monthly:
Click here to read about her second month of training, where she finds a great technique that keeps her running, and her battles with aches and pains.
Click here to read the story of her third month, when she faced the biggest challenge of her marathon story so far - and one which could not have been foreseen.
Click here to read about month 4 trainimg, when the Marathon looms and the runs get longer...
Get involved
If you are inspired by Liberty's story, and would like to take on a challenge yourself, why not sign up to one of our events? Check our our events page to see some of the exciting events taking place.
Fancy taking part in the Havering Half Marathon on Sunday 12 September? Click here to find out more.