National Volunteers' Week 2019 - Rakesh Silliara
This week is National Volunteers' Week 2019. We thank all of our volunteers for their continued support. This week we will be sharing case study's on just a few of our volunteers...
04-06-2019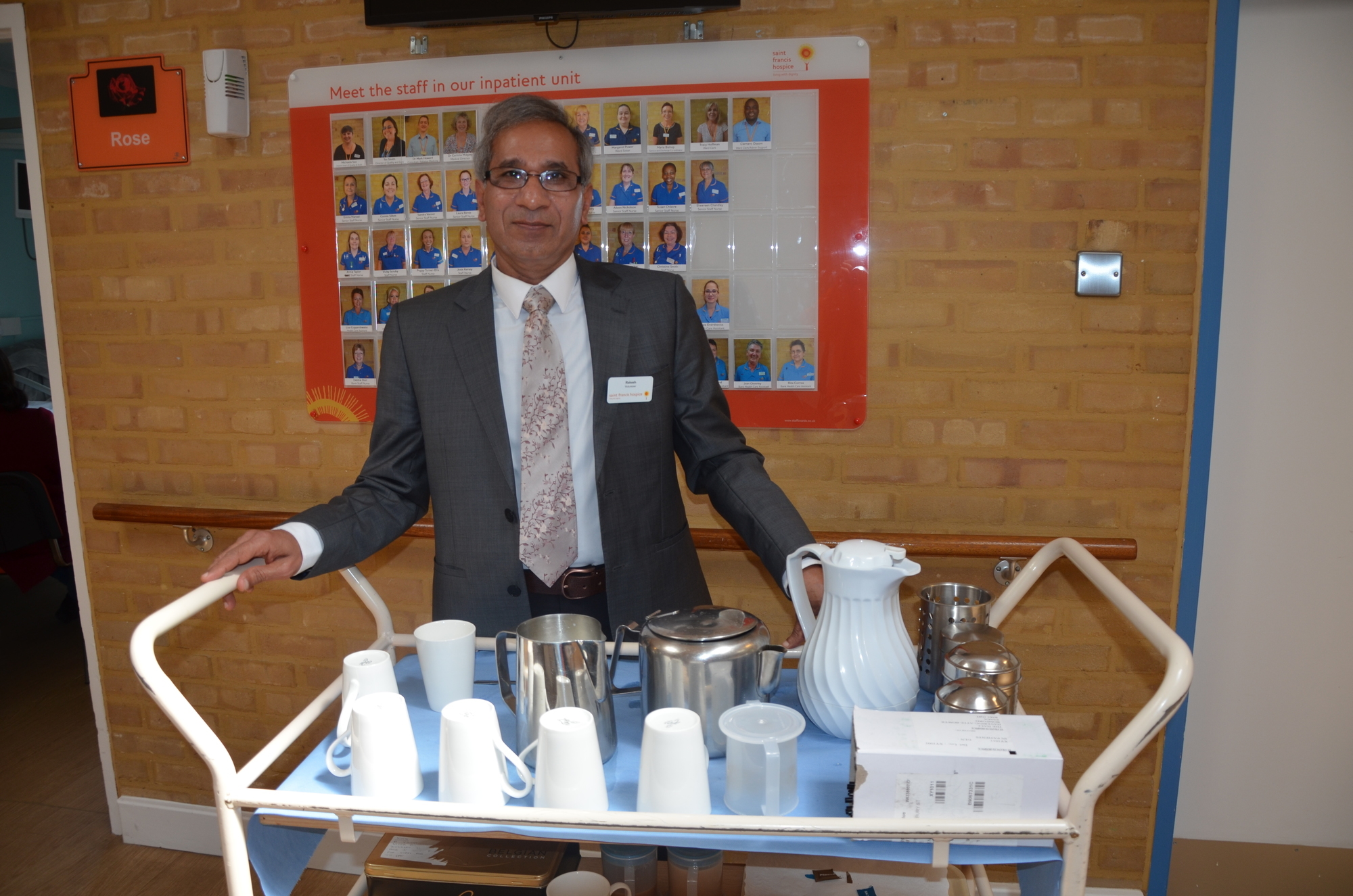 Rakesh Silliara, 63, from Dagenham, has been volunteering on the ward of our Hospice for 15 years. He was working full-time as an accountant when he decided to look for a hospital where he could volunteer to help patients directly. One of his neighbours, who used to save fundraised for the Hospice, suggested he approach Saint Francis Hospice to find out how he could help.
Fifteen years on and Rakesh is still at the Hospice, volunteering to serve food and drinks to patients on the ward once a month. He is semi-retired now, but still makes the time to help at the Hospice and sees it as a hugely important part of his life.
He said: "It is a truly eye-opening experience volunteering at the Hospice. Money can't buy the level of gratification I receive from helping the people there. It's an absolutely privilege to support them in any small way, and it's so rewarding that it keeps me going too."