Light up a Life this Christmas
To watch this years' Light up a Life Service please click here, or alternatively, you can see a stream of the service below. Please note that this video is set to premier at 5pm on Sunday 5th December and therefore cannot be viewed before this time.
l
Every patient and everyone who loves them needs someone like you.
Kind you. Caring you. Compassionate you. Generous you.
You who know love, loss, and the treasure of memories.
Please join us for our online remembrance service on Sunday 5th December 2021 at 5pm. We'd love you to gather with others in the hospice garden, but the pandemic makes it too risky and this is the next best thing.
Last Christmas' service was beautiful. Twinkling lights and music. Uplifting readings and families sharing fond memories. A real sense of togetherness. Please do join in from your living room. It's very moving and a great comfort if you are grieving or missing someone special.
Make a donation
A gift to the hospice is a lovely way to remember a loved one who has died. Honouring the treasured memories you hold so dear. Like Sue, who supports the hospice because of her parents.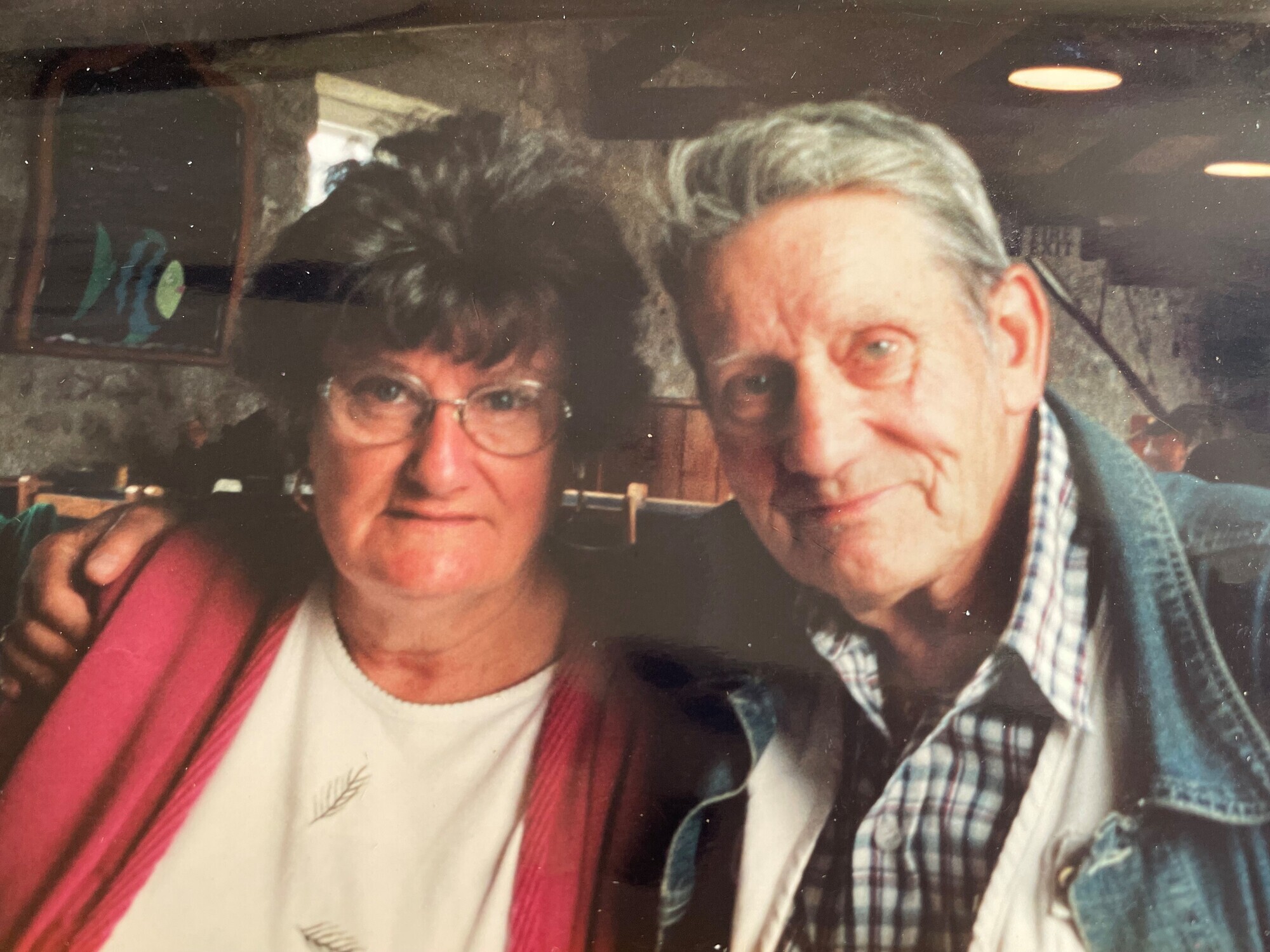 "First, Dad died at the Hospice. All the nurses, staff and volunteers couldn't do enough for him. We will always be grateful for how they looked after him. He was not in any pain and he had his dignity."


"Before Dad died, he told us, 'Look after your mum', and that's what we've always done."
"Mum did not moan. She accepted she was going to die. She used to say, "I've had a long life. I have got my lovely children and my wonderful grand-children and great-grandchildren. She wasn't in any pain. She died the day before her 86th birthday."

Register and remember your loved ones
The deadline has now passed to register for this event. A link will be available here on the day, so please check back then to access the event.
We'll be sending an email to everyone who has registered a few days before the service with all the details you need to join in with our remembrance service.
Click here to view the Order of Service
If you would like to create a tribute to your loved one this Christmas, consider dedicating a star to them in our virtual Night Sky. In return for a small donation, you and your family will have an online memorial dedicated to your loved one. Click here to dedicate a star.