Security & Estates Attendant, Nights
Salary:
Starting at £21,394 per annum, pro rata
Hours:
Variable
8pm - 08.30 am Sunday - Thursday, and
8pm - 9.00am Friday & Saturday
Location:
Main hospice site, Havering-atte-Bower
Application deadline:
Rolling Advert, please apply as soon possible, applications shortlisted upon receipt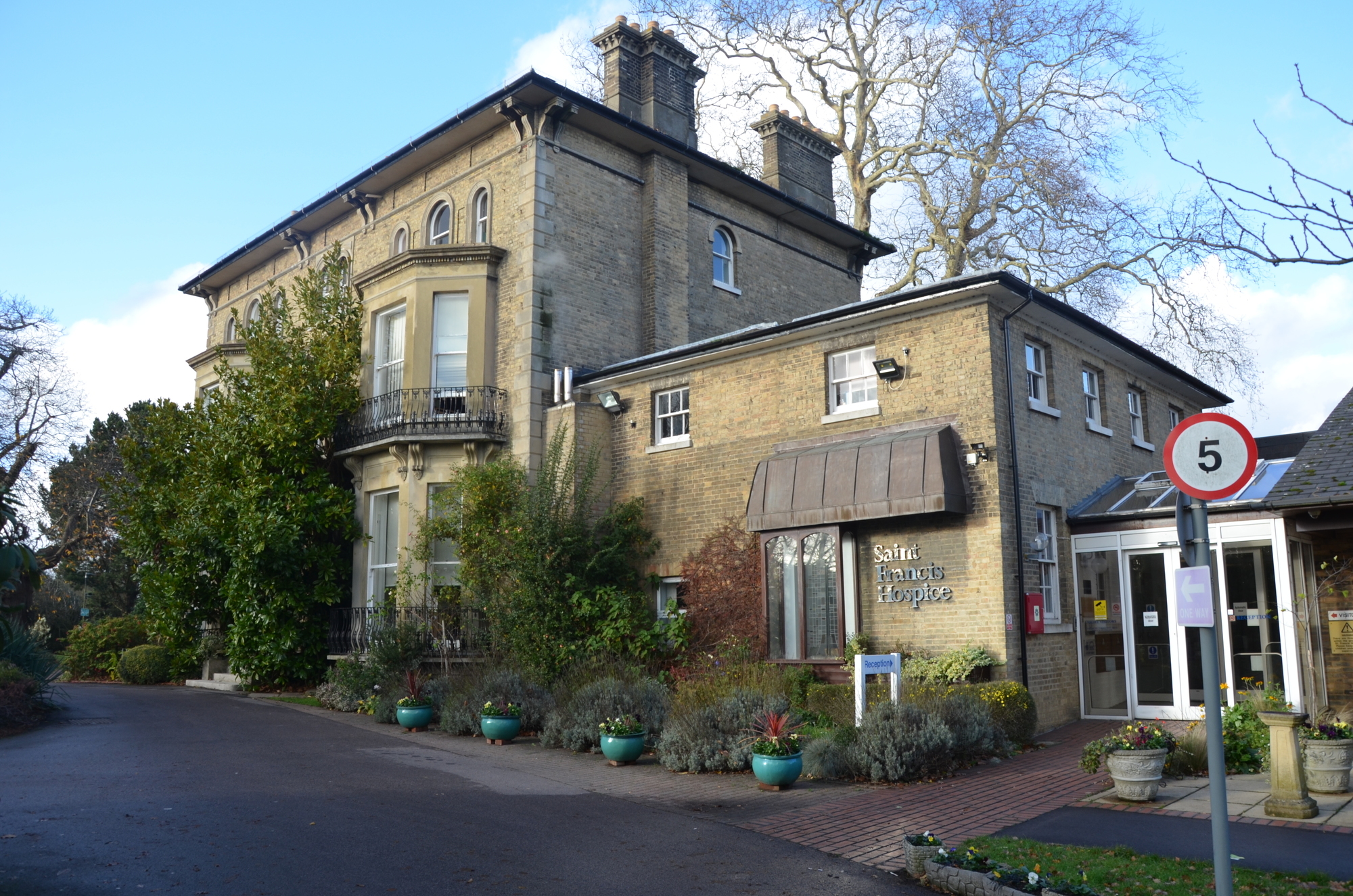 The Hospice is looking for a confident professional individual with Security and Estates experience or qualifications, for the position of Security & Estates Attendant. This out of hours position is to ensure the smooth continuation of the Hospice's Support Services by providing assistance to the clinical teams, staff and visitors on site during these hours. The position requires a professional, compliant, pro-active, respectful and compassionate approach with the post holder having the responsibility for the security of the main Hospice site as well as for the wellbeing and safety of staff, patients and visitors.
Saint Francis Hospice provides quality care and support for those with life limiting illnesses and their families and friends. Based in Havering-atte-Bower in Essex, the Hospice serves the areas of Havering, Brentwood, Barking & Dagenham, Redbridge and parts of West Essex. The Security & Estates Attendant will be part of a four member team but working alone out of hours on an agreed rota, with the person an important team member of the Hospice's Support Services Department. The post holder is, but not limited to, responsible for the delivery of a professional, efficient, user friendly support services for patients, visitors and staff. These services include Estates, Catering, Housekeeping, Reception, Security, Gardens, and our team of Support Services volunteers.
The Security & Estates Attendant daily duties include reporting to, and supporting, the IPU Nurse in Charge while carrying out defined duties to maintain the security, safety and operations of the support services of the Hospice. As directed by either the Support Services Operations Manager and/or the Head of Site and Support Services the post holder will carry out a range of security, porterage and maintenance responsibilities reacting in an efficient, safe, confidential, and responsive manner to any issues that may occur out of hours while observing hospice policies, procedures and safe systems of work.
The role requires working in accordance with hospice policies and procedures as well as Health and Safety and government guidelines and regulations.
The position will involve forming good working relationships with all hospice departments, especially with clinical teams, visitors and hospice contractors.
You will be working in a sensitive healthcare environment and it is extremely important that you are able to demonstrate sensitivity and compassion when working near patients and their relatives.
Please note that a DBS (Disclosure & Barring Service) criminal record check will be undertaken as part of our pre-employment screening for the successful candidate.
Please click on the apply button to download an application form and we would appreciate if you could also complete & return an Equality & Diversity Monitoring Form and email these to jobs@sfh.org.uk.
Applications will be sent for shortlisting upon receipt, therefore interviews will take place on an ongoing basis and shortlisted candidates will be given at least 7 days' notice by email of invitation to interviews.