How your Lottery money is helping bereaved children: you could win up to 25,000 in our weekly draw
Nine years after being given only months to live, Rob Mottram lost his life to brain cancer. He was 31.
08-08-2019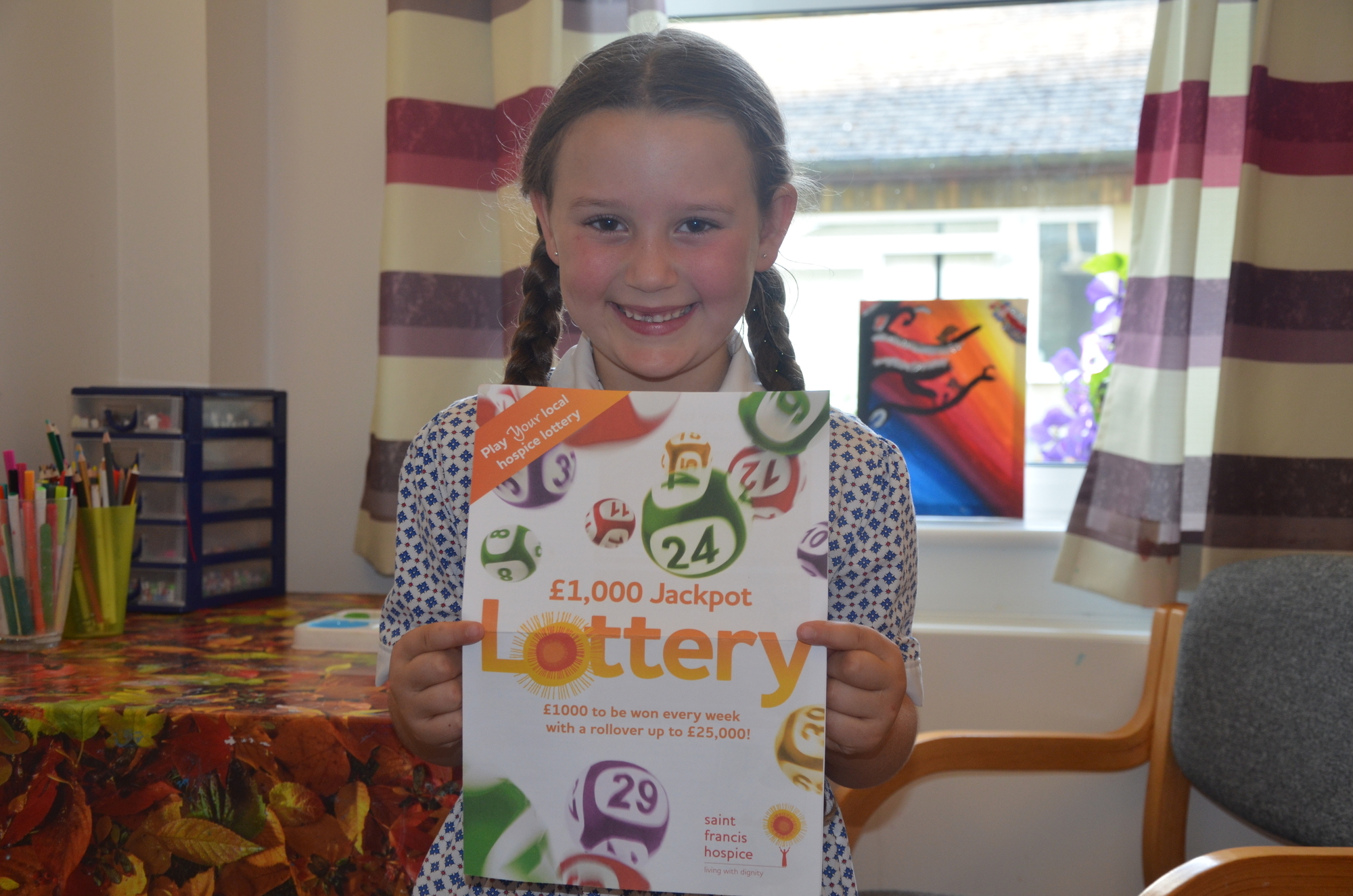 Rob's wife Teresa was only 29 years old when she became a widow. The couple's daughter, Lily-May, was just three years old when she had to get used to life without dad.
Rob passed away peacefully at the Hospice in 2016 with the two loves of his life, Teresa and Lily-May, by his side. Teresa was no stranger to the Hospice; we cared for her mum, who died in 2012 after a 25 year battle with breast, lymphoma, kidney, spleen, pancreas, lung, and brain cancer.
"When Rob was in his final moments at the Hospice, I said to Lily-May that she had to say a big goodbye to daddy and give him one last hug. Once Rob had passed, Stella Christou in Family Support helped me tell Lily-May what had happened.
"I had to be honest with her; I had to use the word 'died'. I couldn't tell her that he had 'fallen asleep' or 'gone away'.
"I sat her on my lap and told her that Daddy is an angel up in heaven now. She immediately jumped from my arms and asked, 'Can I play with my building blocks?' That was her and Rob's thing they used to love playing building blocks together."
Despite her young age, Lily-May was always aware of her dad's illness, as Teresa decided to be open and honest with her from the start. Teresa would tell Lily-May that daddy had a 'bug' in his head and needed 'special medicine' from the doctor.
Our Child Bereavement Therapists support children like Lily-May through playtime, art therapy, unforgettable days out, and one-to-one or group counselling. Teresa admits that she wouldn't know where she and Lily-May would be without our Family Support team.
"I wouldn't have this cheerful, courageous, and confident girl that I have today. In Lily-May, I have my mini Rob.
"The hardest thing was trying to comfort her while my whole world was collapsing, so I don't know how I could ever thank Stella and the Hospice enough."
Teresa has said more than thank you by coming back to our Hospice, working full-time in Fundraising, and being an avid player of our weekly Lottery.
"Some people are surprised that I can work in the same place where Rob died, but it's the best place I can be. Coming to work every morning shows me that I still have a life ahead of me. Being in the environment where Rob passed away makes me feel close to him."
In a recent school report, Lily-May's teacher described her as having "such a positive and happy outlook on life". Teresa cites Stella's work as the reason for Lily-May's happiness.
We're still here for Lily-May, providing her with the therapy she needs to live her life to the fullest, three years after she lost her dad. It's by playing our weekly Lottery that you make Lily-May's healing possible.
By playing just one number for four months, you can pay for a child's bereavement therapy playtime materials.
By playing two numbers for just two months, you can pay for a child's psychology session.
Every week, someone will win £1,000. The jackpot can reach anything up to £25,000.
Lily-May is a popular character at the Hospice and is everyone's shining star. With your help, long may it continue.
If you'd like to support bereaved children like Lily-May and be in with a chance of winning the jackpot, you can sign up for our Lottery here, email lottery@sfh.org.uk, or call 01708 050 2177.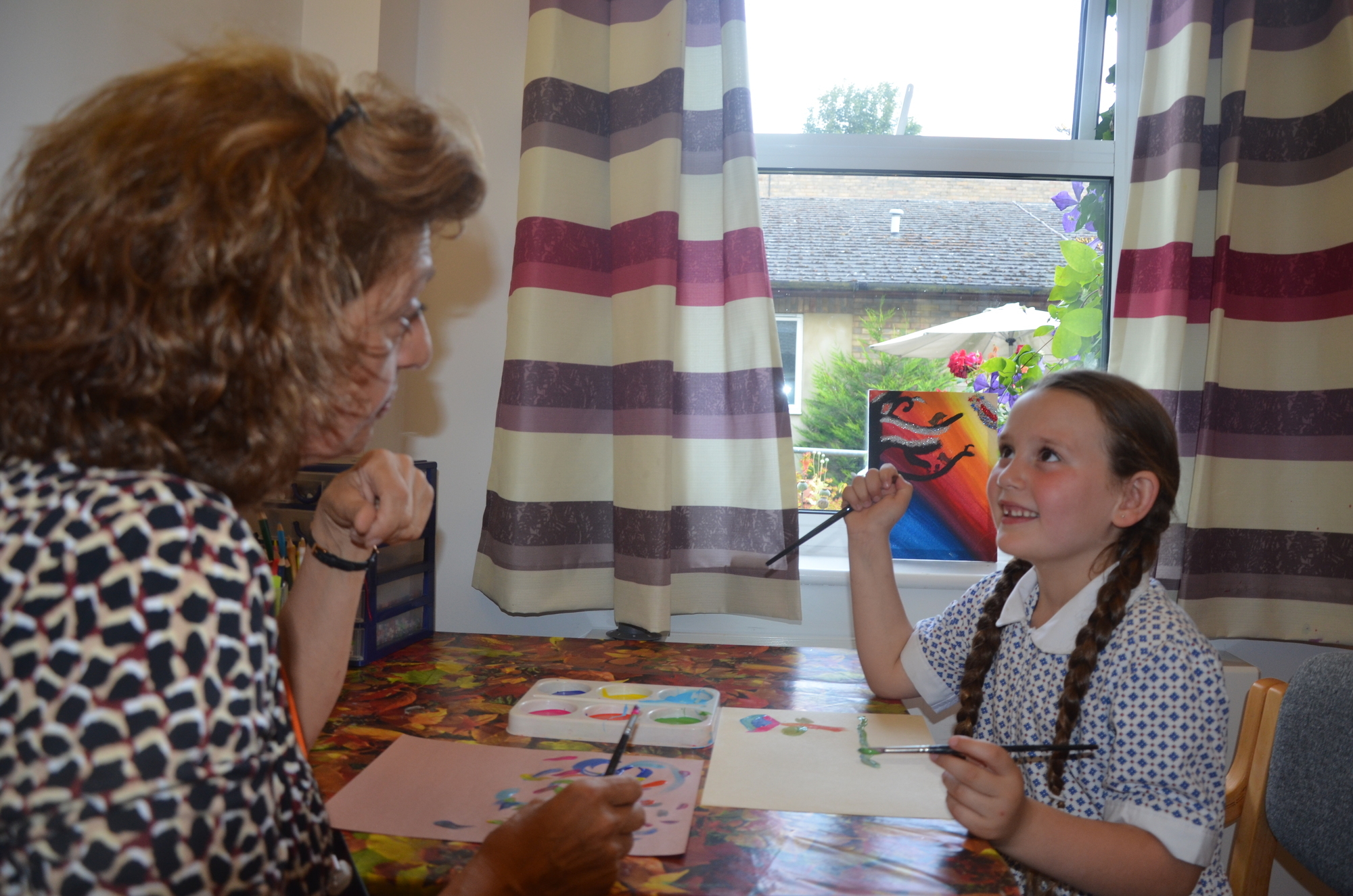 Lily-May in her "safe haven": the children's therapy room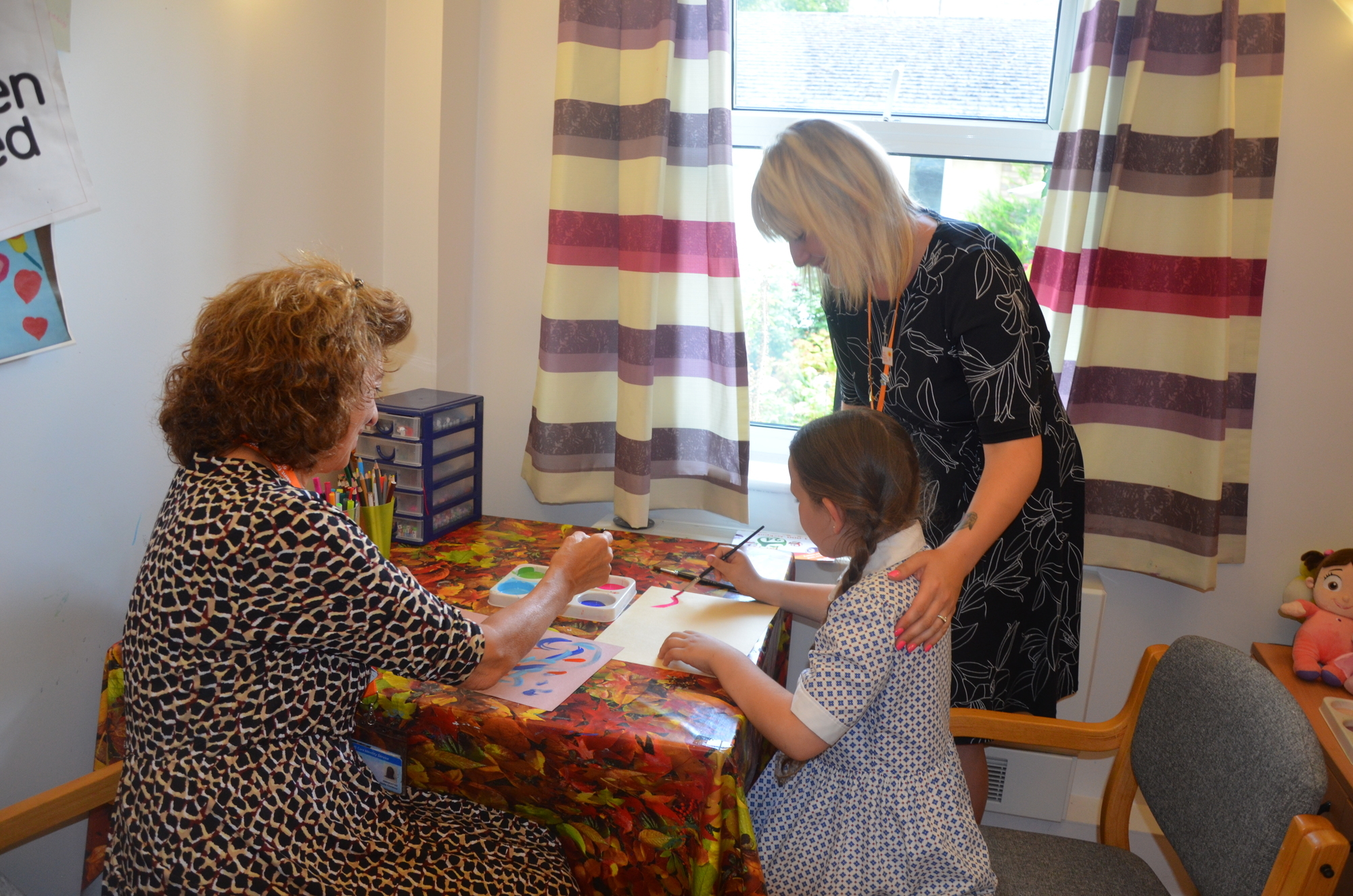 Smiles all round: Stella, Lily-May, and Teresa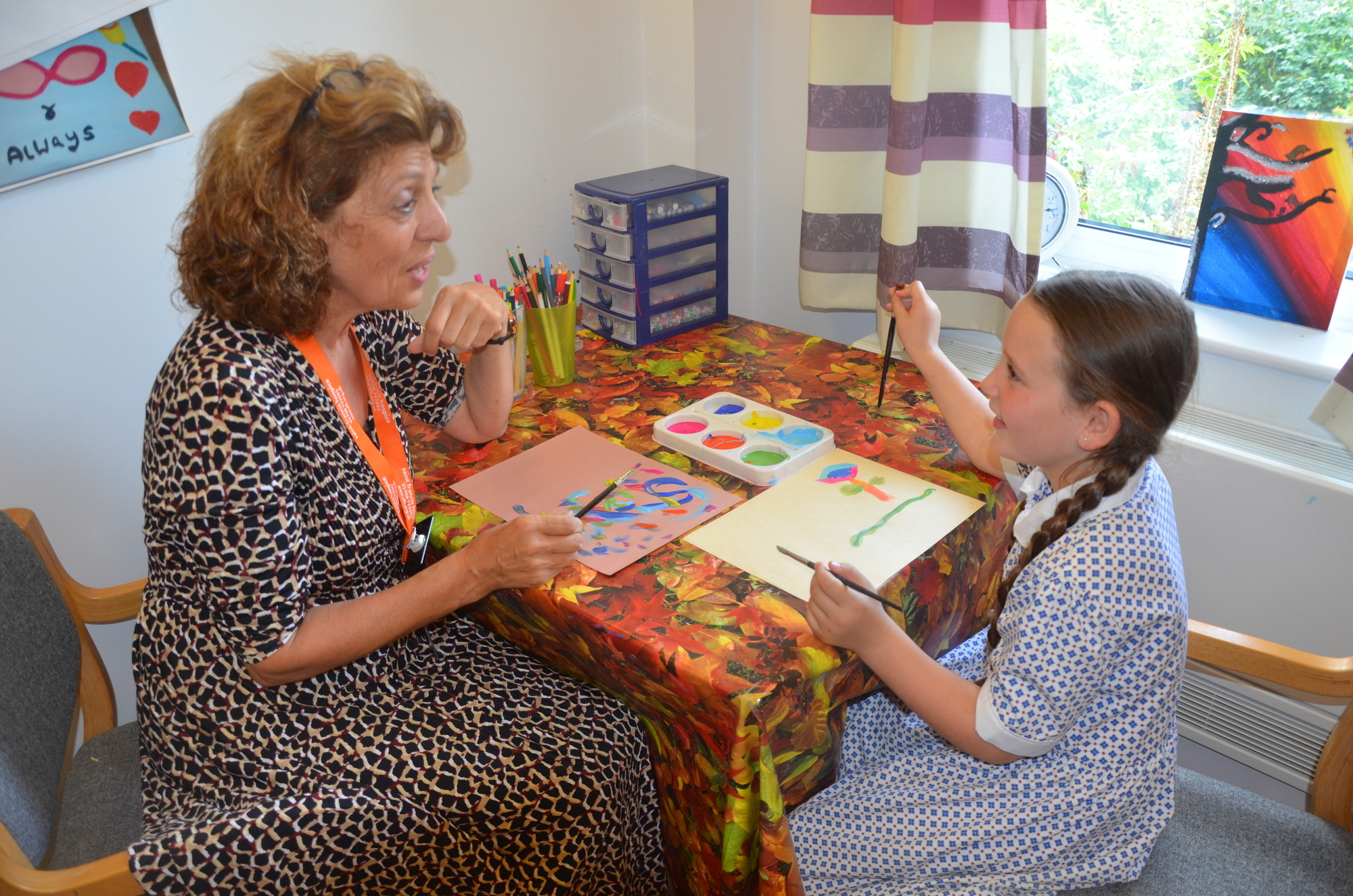 Lily-May's "Stella day", as she calls it: we can assure you that no beer is involved