Iris lucks out with volunteering
Iris Lucke has been volunteering at Saint Francis Hospice's charity retail store in Hornchurch for 10 years.
03-12-2019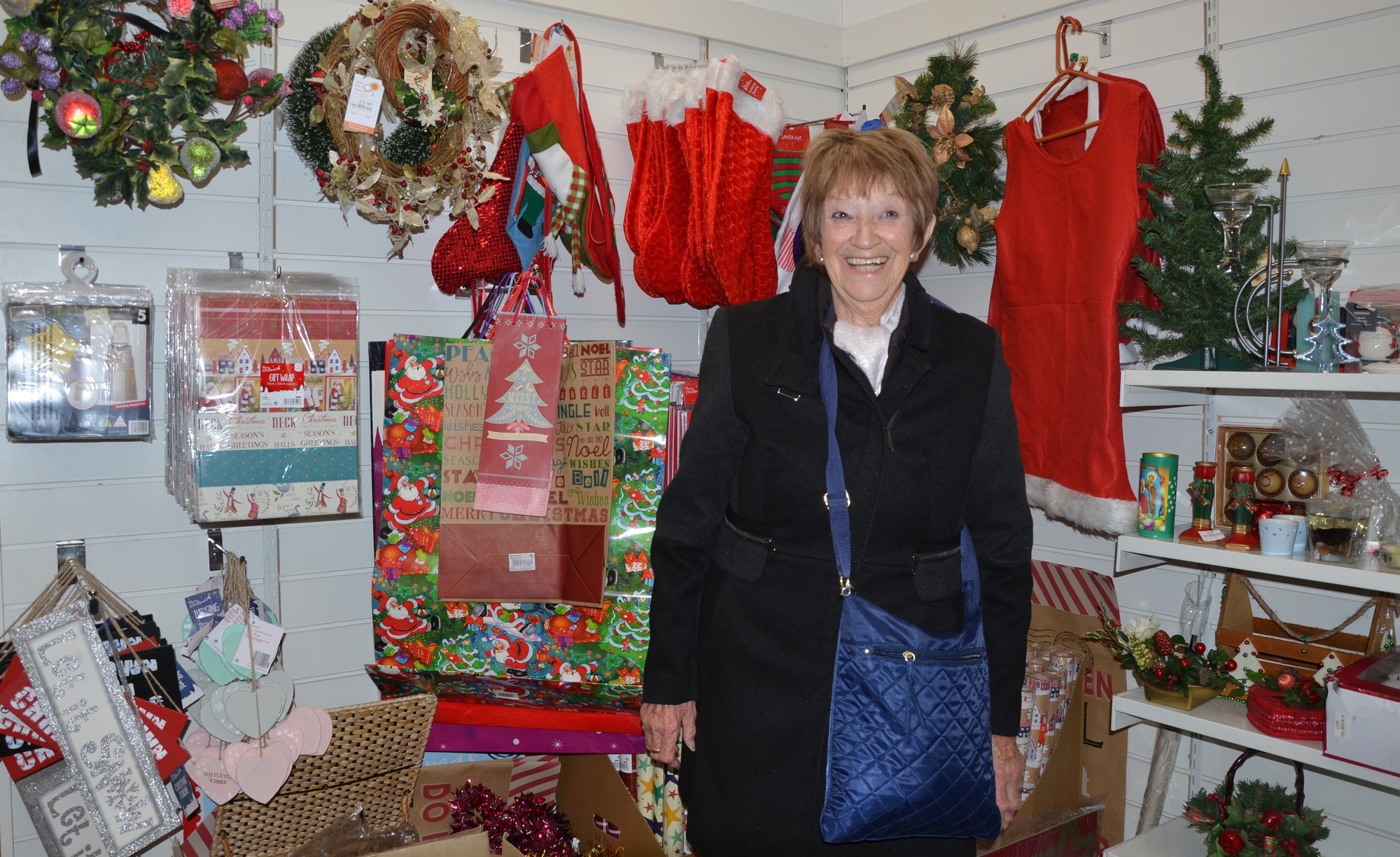 Shortly after she retired from a 25-year career working in school meals, Iris's husband passed away suddenly. She also had both hips replaced. Iris recalled how her grief and low boredom threshold got the better of her:
"I can't stay indoors; I'm terrible for getting bored," she admitted.
While Iris has strong family support around her, including four children, they all work during the day. Luckily for us, Iris chose to spend those empty days kindly sifting through the piles of clothes lovingly donated by the public.
"Volunteering has been my saviour and has helped me with my grief," she declared.
It's the simple things that mean so much to Iris as she enters her 83rd year:
"It's a cup of tea, a laugh, and being around great people. I would be tearing my hair out if I didn't work. We all look out for each other here. I'll carry on volunteering for as long as I can. As you get older, you like to think that you're still needed somewhere."
Yes, we still need you Iris, plus anyone else who is eager to volunteer. Not to worry if till work isn't your thing. There are plenty of opportunities to work on the shop floor, behind the scenes, or as a retail driver.


If you'd like to find out more, you can visit
www.sfh.org.uk/volunteer
, email us at volunteering@sfh.org.uk, call 01708 758614, or we'd love to see you at one of our
stores
.