"It makes my day telling people they've won our Lottery"
Before COVID19 my job mainly involved working with our fundraising team to provide our supporters with anything they need to help their fundraising.
03-07-2020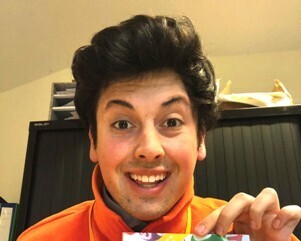 I also worked with an amazing team of volunteer drivers who support us by helping to swap and place our Saint Francis Hospice collection boxes in local shops and businesses who wanted to help us fundraise.

All of a sudden lockdown began and I became one of just three members of the Fundraising Team working on site at the Hospice - This was a shock to us considering it is normally such a busy and vibrant office.

As you can imagine, with some of our team on furlough, some staff working at home and only three of us in the office, we have all had to adapt and change and even take on some brand new duties.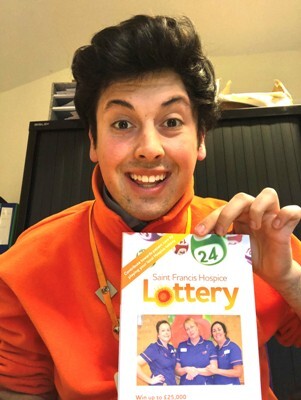 One of the new duties I took on was the admin for the Saint Francis Hospice Lottery. I had promoted it many times during our awareness days but I had never really understood how much work goes into it I - trust me when I say I do now!

With only two hours training… I am now processing all the new and renewing members and dealing with enquiries from supporters; who give us brilliant support by playing our Lottery.

It costs just £1 a week to play the Lottery and playing one number for a year, supporters will be helping people who are seriously ill and need our care.

Every week someone wins our jackpot prize of £1,000 and has the chance to win our rollover which is now up to an astonishing £15,000.

And it makes my day when I call winners on a Friday and give them the exciting news!

Many people play our Lottery because they want to support their local hospice so they're thrilled when they win one of the amazing prizes that we have on offer.

Saint Francis Hospice, like many of our staff and supporters, is very close to my heart and I am proud to do whatever job that is thrown at me as long as I know we are able to raise the vital funds we need for the charity which celebrates 36 years of delivering the very best end of life care to local people next month.

Click here to sign up to the Lottery. Or if you have any questions, contact me via email on seanerwood@sfh.org.uk or call on 01708 771431.