Liberty's Marathon: Facing the hardest of obstacles
Liberty's marathon prep could never have prepared her for what happened this month....
10-08-2021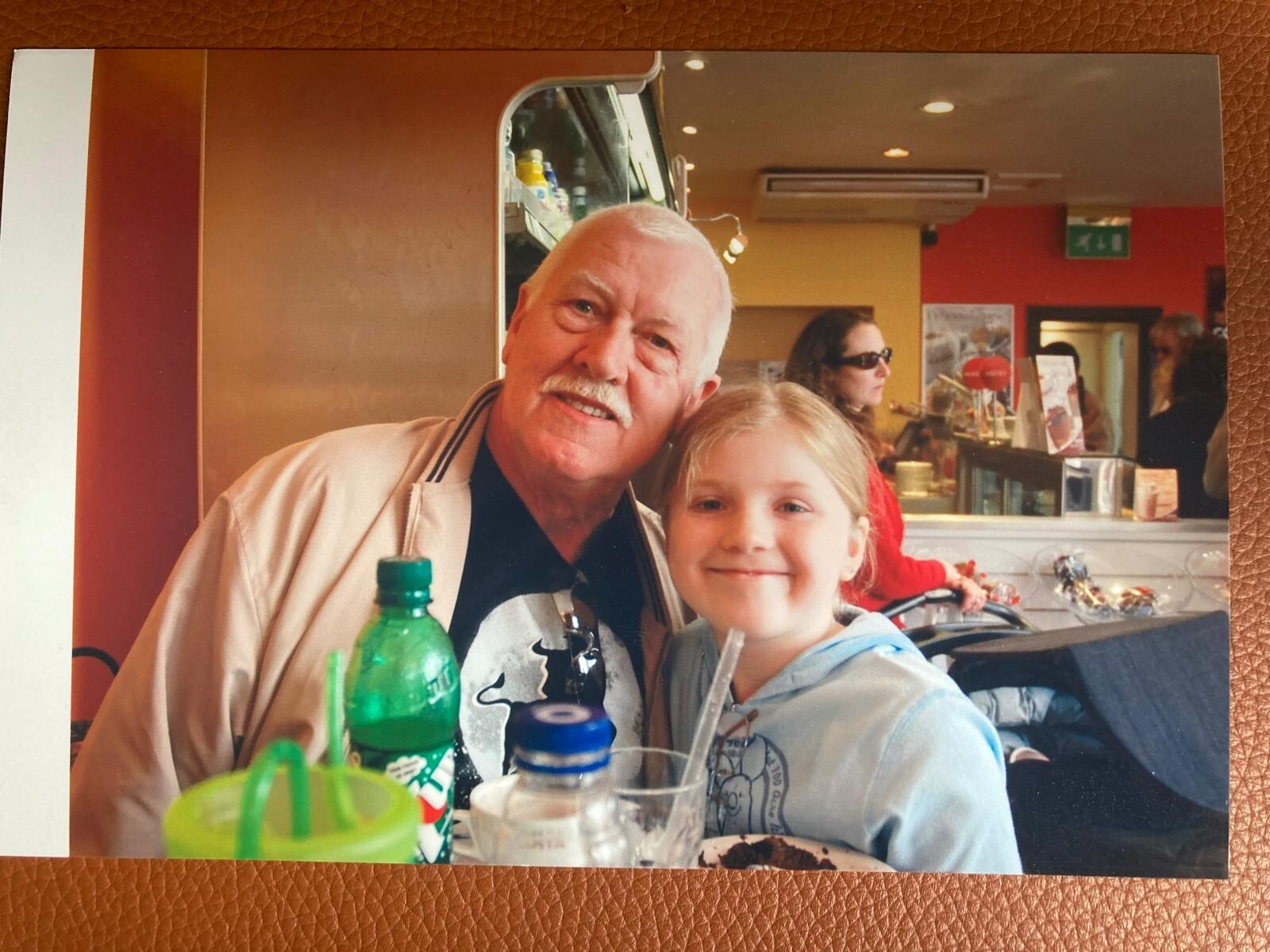 When I agreed to write this blog, I agreed to a warts and all confession — the real truth about running a marathon. I thought that would mean describing gnarly blisters and painful chafing or, revealing when I break my running diet by carb loading with 28 doughnuts.
In a strange way, I was prepared for that. I was subconsciously readying myself for the painful moments, and it almost took the edge off — knowing that I would eventually be writing about it in this blog, hopefully having all of you reading amused by my potential lost toe nails and swollen ankles.
What I wasn't prepared for was a genuine fear coming true: losing a loved one.
"Those big moments have a way of wriggling themselves into all areas of your life."
In July, I got word that my Grandad was very sick. He lived in Spain, so I booked at ticket, packed a bag, did about 347 Covid-19 tests, and headed for the airport.
I suppose that every relationship is personal, nuanced and complex, and it is difficult to fully describe what another person means to you, so I'll simply say that my Grandad was one of my most favourite people in the world. Whatever the travel requirements, I wanted to get there.
I did. I made it in time.
I don't want to, and don't think I can really articulate the story or experience of that loss, but the impact on my life was too great to ignore in this blog. Those things, those big moments have a way of wriggling themselves into all the areas of your life, and all of a sudden the important things in your life don't seem all that important. My marathon journey had to take a back seat for a while.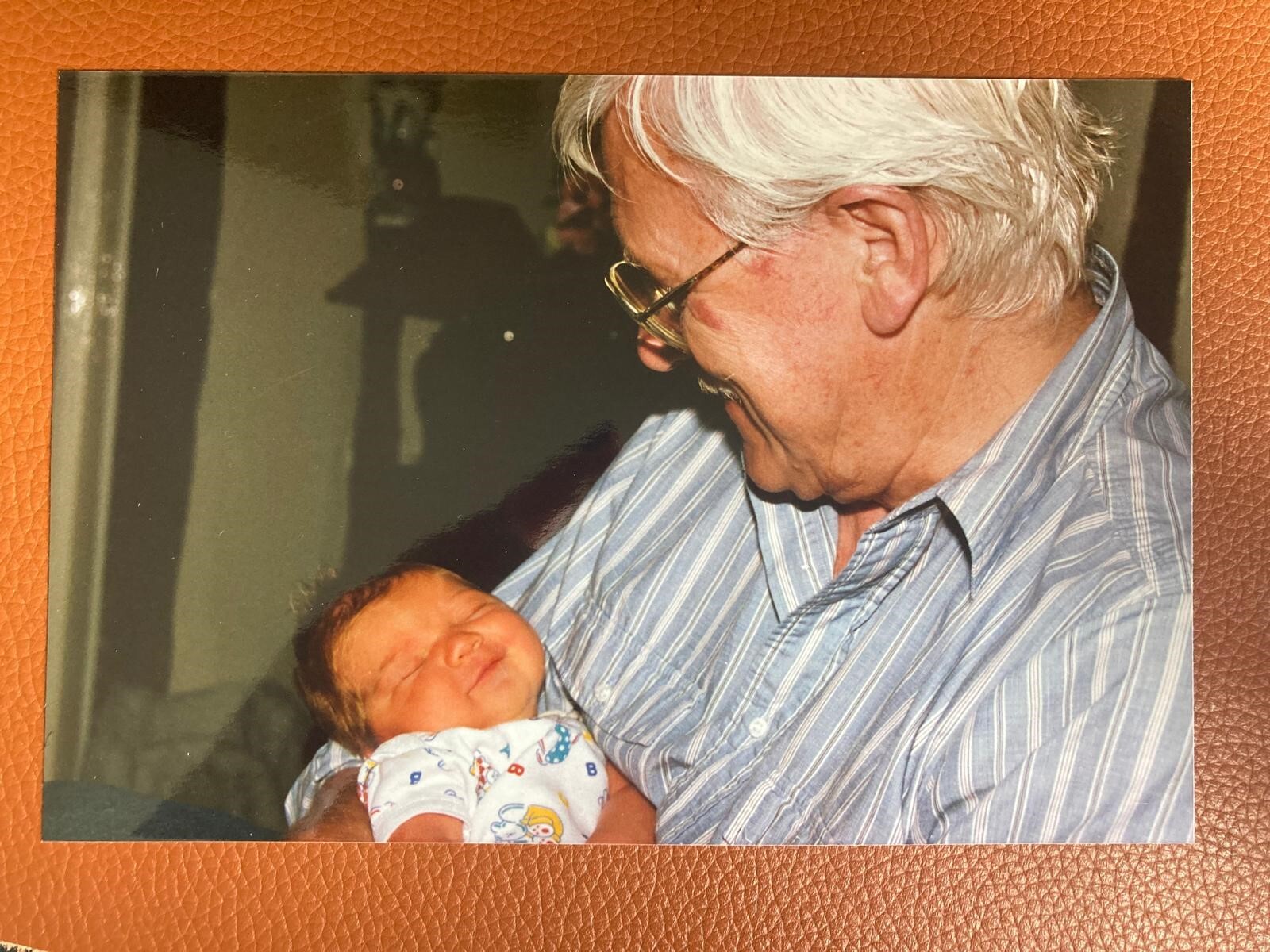 "It should be illegal to run in 36˚ heat."
The struggle of this month has been more intense and difficult than I ever envisioned and, like most other areas of marathon training, a challenge both mentally and physically.
Firstly… Spain. It should be illegal to run in 36˚ heat. I would say, in general, I am not built for the heat — you could see that from my pale, pasty complexion — add in running and it was a fiasco from day 1. Luckily I had remembered to pack my trainers, unluckily my long running clothes were way too warm. 10 minutes running felt like 30 — I was still trying but the distance just wasn't reflecting my efforts… at all. I attempted going early in the morning, when the weather was cooler, but even then my head wasn't in it. I was too distracted and I couldn't find the rhythm.
Secondly… quarantine. I had briefly considered the 10 day quarantine I would have to complete when I returned to the UK, but I assumed I could still go outside to exercise: no. I would have to stay inside for 10 days; how on earth could I marathon train inside my little terraced house. Short answer: you can't. Believe me, I've tried. Laps around the garden get very quickly monotonous and there is only so many Joe Wicks videos you can follow to try and stay fit.
Thirdly… the dreaded 'maranoia'. The biggest thing really is not the difficulty in actually running, but what I have dubbed: 'maranoia'; the fear of the marathon or marathon training. After struggling in Spain, not running in quarantine, I can admit that I am dreading starting training again. Not because I don't want to, but because I know those weeks of lost training will have set me back a long way. I won't be able to pick up where I left of. And now my full programme of training is more daunting than ever; after all, there is only 2 months to go.
"I value the work of our doctors and nurses now, more than I ever have."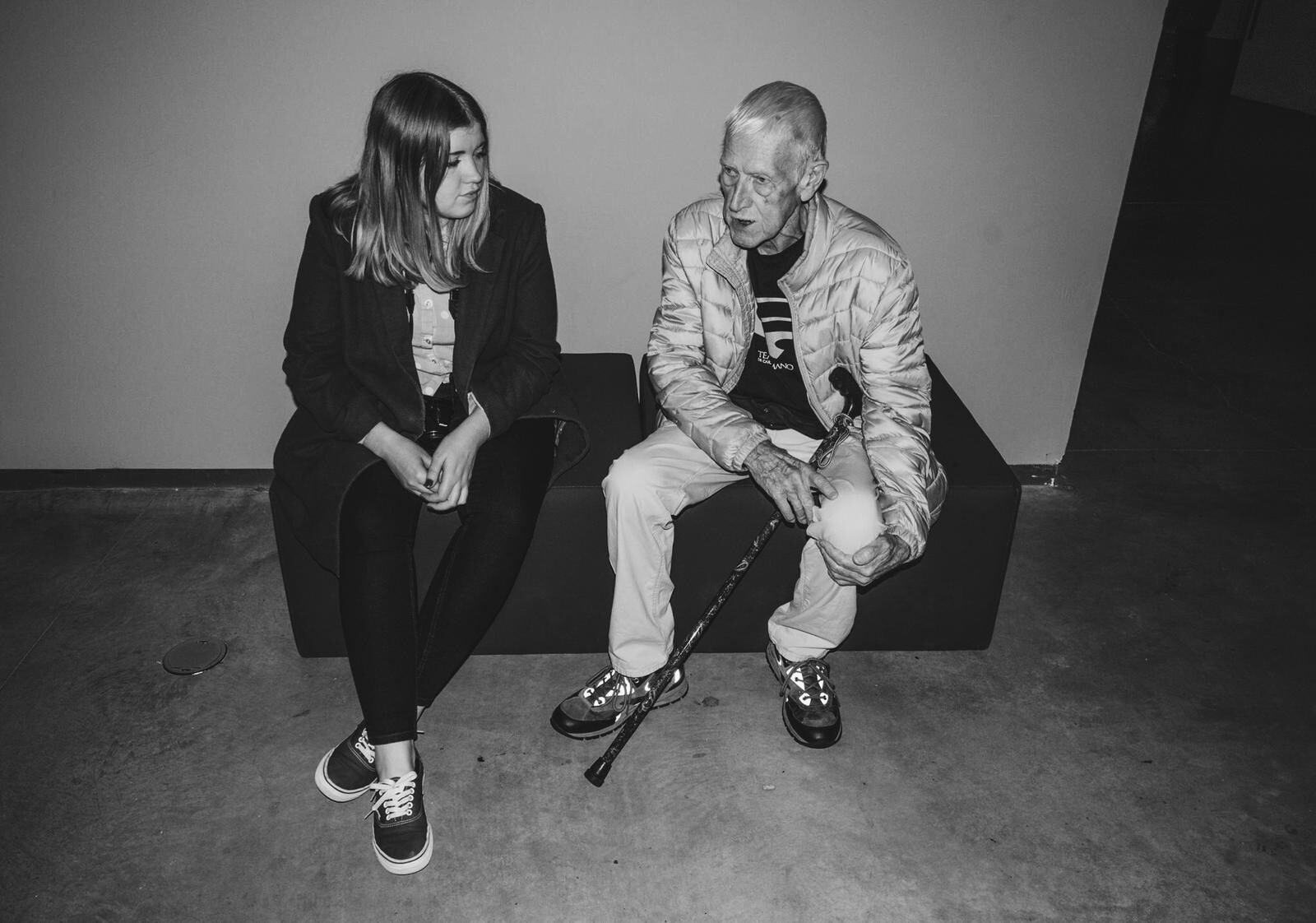 But, in these bad days and terrible moments in life, we can find salvation in each other. Now, more than ever, I know that end-of-life care is a tough, complicated and delicate challenge that needs gentleness and mettle. I am able to value the work that our doctors and nurses do so much more than I ever have. And, I am finding my resolve in knowing that the work they do is helping people in the most difficult time of their lives.
I know those running the marathon for Saint Francis Hospice may have experienced the same loss as I have. And, while my Grandad lived very far away, and was not a patient here, I'll be holding onto the fact that doing this marathon, raising that money, not giving up, might just help someone else's Grandad experience the amazing care that Saint Francis Hospice provides.
So I won't give up, for my Grandad and for yours.
Libs.
Lib's Monthly Round Up & Top Tips
15 days done, 33.9 miles run, 8 Covid-19 tests taken, 2 horrific blisters gained, many gin & tonics consumed (airports are stressful guys!) and maybe 145861 laps of my garden completed.
Training:
Isolation Station. If you have to isolate, there are still things you can do to stay fit. Laps of the garden get boring, so try some tempo runs to keep it interesting. YouTube HIIT workouts are great for working out indoors.
Avoid the heat! The only training tip I have this month is to try and avoid the hot summer sun. Schedule runs in early in the morning or late in the evening. And, if you're sweating a lot, make sure to drink lots of water, obviously!
Mind-set:
Let your goal be flexible! Don't get too panicked if you're not on track to reach a certain time or goal. I have had to change my predictions as I haven't been training which is disheartening, but try not to let it affect you. You're still doing the marathon which is incredible!
Fundraising:
Summer Lull?: In the summer fundraising tends to slow up: people go on holiday, they're out enjoying the sunshine or with kids… don't worry though it will pick back up soon.
Ask Ask Ask: We have a lovely team (I may be biased) here at Saint Francis Hospice, who have loads of experience, and are here to help you, so make sure to get in touch if you need any advice or have any questions!
One final note:
Join me at the beginning of every month here for my monthly blog, or follow us on Instagram and Facebook for even more bits and bobs! If you're a marathon runner, join our special Facebook group where you can chat to me (I will definitely be needing your help!!!) and all the other runners on Team SFH. Hope to see you there!
Catch up on Liberty's story so far...
Missed Liberty's blogs and want to catch up?
Click here to read her first post, find out why she took on this enormous challenge with only 4 months prep and no running experience.
Click here to read about her second month of training, where she finds a great technique that keeps her running, and her battles with aches and pains.
Support the Hospice
To sponsor Liberty and support her amazing journey, visit her Just Giving page here.
If you would like to run in aid of Saint Francis Hospice, take part in the Havering Half Marathon in September. Click here to sign up.