Liberty's Marathon: Sundays, sun burn & stepping it up!
Marathon training stepped up for Liberty this month as the runs got longer and more regular and the blisters started to come
13-09-2021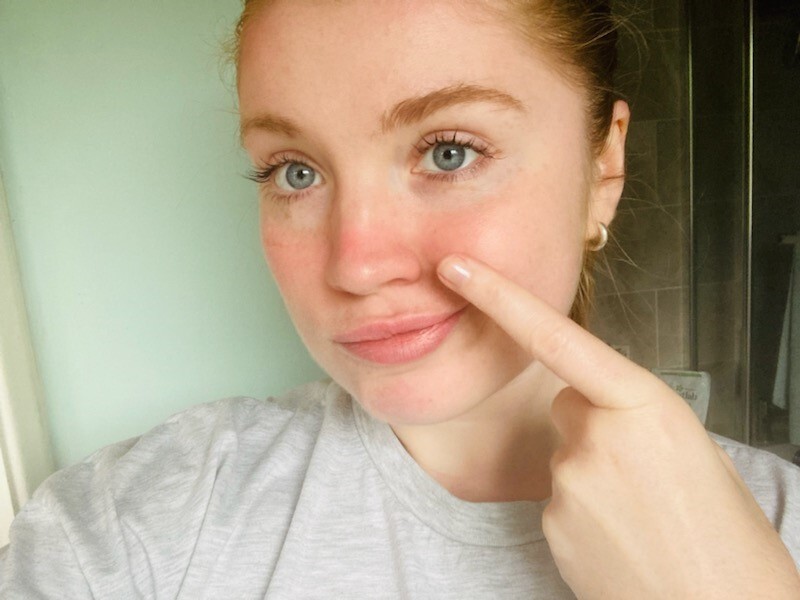 Ding dong the blisters have arrived… and unfortunately, decided to stay. It started about 3 weeks ago, on my first really long run. It was 10 miles and as the clock ticked by two hours, I start getting that dreaded feeling. When I got home, I carefully peeled off my socks, revealing two blisters. No biggie. I had invested in the good blister plasters, I was ready for this. I willed my skin to harden and fix itself and they began to heal — but slowly. By the time I went for my next long run they were just about to be fully healed... and you can guess what happened: the long run brought them right back, with a new friend. Every Sunday since, they have re-bubbled up, giving me a fresh load of stinging heels and toes.
But, honestly, the blisters are just the start of it! After pretty much 3 weeks not training last month, I knew that this month I would have to step up the training. I guess what I didn't realise was that I was supposed to be stepping it up anyway. In all the training plans, this is where the meaty long runs begin and your life has to take a back seat to the marathon.
Sunday run-day
Sundays have become a day of massive un-rest, with the introduction of the Sunday long-run, with the aim to prepare you for Sunday 3rd October. But really, your journey begins on Saturday: making sure you eat your carbs for dinner, get an early night and avoid any drink to make sure you can complete your long-run, without keeling over on the side of the road… which happened. Just once though.
It was after one of the hottest days this year and, because it was a Sunday, I went out for my long run. I don't know what it is about marathon running, but when I am preparing, I get training tunnel vision. I am only concentrating on the run. It could be a blizzard outside, and I would have been out there in just my little leggings and SFH orange running vest. You see where this is going — it was one of the hottest days this year, and I forgot sun cream, a hat, and water.
Running in the heat
I guess I assumed that British weather would come back in force and the clouds would come over and I could run in cloudy, happy, peace. After about 15 minutes I was starting to feel it, and after I hit about 4 miles, my legs were screaming at me. I reached a hill and thought it was time to take a minute long walking break. A minute turned to 10 and the thought of starting to run again was starting to slip away and panic set in. Of course, I did what we do in any difficult times, I called Mum. I couldn't really tell you what she said, but she must have calmed me down a little and I felt strong enough to run again. Shady trees, 80s music and a carbohydrate gel picked me up and I found a rough rhythm. I managed to get to about 8 miles and I hit another hill.
Cut to me, sat on a grassy verge on the side of the road, giving that thin-lipped 'I'm okay' smile to passing cars; whilst secretly hoping they would stop and offer me a ride home. In all honestly, my muscles were hurting, going it waves from my feet up to my back. I didn't realise I was dehydrated until I noticed my lips were going dry and I wasn't even sweating anymore.
Again, as the panic set in, Mother was called. I didn't have enough water in my body to cry, but she had those Spidey-senses and knew I was in a bad way. I am still quite ashamed to say I quit that run. Even though I know I probably would got into a worse state if I continued, I can't help but to feel disappointed.
Running a marathon is tough, really tough
I wish I could end this blog on a motivating, powerful quote that would fix my resolve and dump a fresh ton of motivation over my head and spread inspiration far and wide. However, sometimes it's sucks.
But, if it sucks, that means it's hard. And if it is hard, that means it is a challenge. And, if it is a challenge that means you're doing something worthwhile. And doing something worthwhile, is pretty darn amazing. So, sometimes it is okay that a run sucks, because boy oh boy is Sunday October 3rd going to be worth it.
I will see you then.
Lib's Month Round Up & Top Tips
53.5 miles run, 2kg of Epsom salts gone through, 4 blisters gained, 2 ice packs bought & used, 0 toe nails lost (YES - although there was a close call) and 1 Mum to the rescue.
Training:
Day of un-rest! The marathon is on a Sunday morning, so it is good to do your long training runs on a Sunday, to get used to the idea!
Gels gels gels. Carbohydrate isotonic gels can be amazing to use on runs to give you some energy - but read up about them first. (P.S. the citrus flavours are rubbish!).
Don't do a 'lib': Water is sooo important, especially in this hotter weather. Don't be like me and forget to take your water, or plan a water stop on your route.
Mind-set:
Marathon Take-over! Apparently it is normal, on your first marathon, for it to take over your brain (I can confirm this). Just make sure to keep positive… and maybe apologise to your family and friends for chewing their ears off about it!
Fundraising:
Push: As the marathon gets closer, more people will start to think about it (even those who aren't running) so it is a good time to push your fundraising pages!
Ask Ask Ask: We have a lovely team (I may be biased) here at Saint Francis Hospice, who have loads of experience, and are here to help you, so make sure to get in touch if you need any advice or have any questions!
One final note:
Join me at the beginning of every month here for my monthly blog, or follow us on Instagram and Facebook for even more bits and bobs! If you're a marathon runner, join our special Facebook group where you can chat to me (I will definitely be needing your help!!!) and all the other runners on Team SFH. Hope to see you there!
Libs x
Catch up on Liberty's story so far...
Missed Liberty's blogs and want to catch up?
Click here to read her first post, find out why she took on this enormous challenge with only 4 months prep and no running experience.
Click here to read about her second month of training, where she finds a great technique that keeps her running, and her battles with aches and pains.
Click here to read the story of her third month, when she faced the biggest challenge of her marathon story so far - and one which could not have been foreseen.
Support the Hospice
To sponsor Liberty and support her amazing journey, visit her Just Giving page here.
Fancy taking part in your own fitness challenge? Why not sign up to Mission Mud on Sunday 10 October? Take on 5km of the muddiest obstacles in Essex to raise money for Saint Francis Hospice. Click here to sign up.