London Marathon 2019 - Sue Spong and the Family Support Services team - Part 2
It has been a full on month of training, some beautiful spring like days have enhanced even the longest runs.
15-03-2019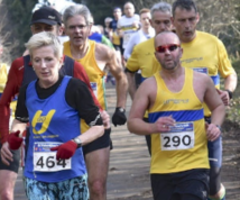 I have put my head down and increased my mileage each week, I have had a few twinges in my foot and most recently my hamstrings but I have used my rest days to my advantage with sports massage, ice and good old fashioned stretching.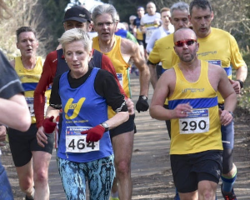 I managed a 30k run in Stamford on 17th February, a favourite of mine; it was tough but rewarding.
On Sunday 3rd March I ran the Essex 20 mile race, a championship event, this was in Rochford and consisted of 3 laps in our beautiful county.
20 miles is a long way and I recognise it's hard to imagine running that far.....believe me it's not easy but it gives you confidence and I am happy to report I won a silver county medal for my age group (V55).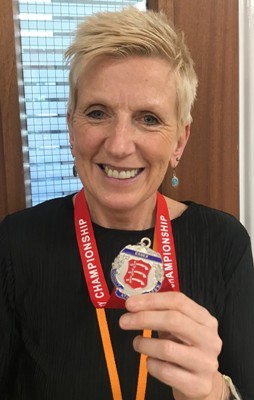 I was surprised and haven't took the medal off yet!!!!
I'm running the Liverpool Half Marathon on March 10 and will keep looking forward to 28th April where I hope the training pays off.
This money ensures the Family Support Service team continues to work with our patients and their families. ​
Now I would like to introduce Sandy Lawless who together with Briony Townsend are our Social Workers...
Sandy works tirelessly for our families, she often goes above and beyond what is asked of her...Over to you Sandy...
I have worked as a palliative care social worker at Saint Francis for over 11 years, and during that time I have met so many wonderful people.
My day often starts with catching up with messages, from families or other hospice staff, and then I'm normally 'out on the road' by 10 am.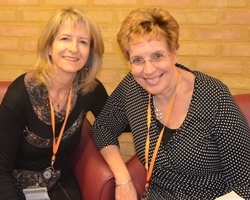 I love to visit people in their homes, and am always taken aback by the hospitality and welcome I am shown - that Saint Francis Hospice orange lanyard can get you in anywhere!
I may be visiting for a number of reasons - helping people navigate the welfare system, emotional support, carer support, advocating for a family etc.
I love helping open doors for people, be it with the DWP, other authorities or just emotionally.
By the middle of the afternoon I am often back at my desk, writing notes and munching on a sandwich, then it's time to either venture onto the inpatient unit, see somebody as an outpatient or maybe head out again in the opposite direction.
Working at the Hospice is a huge privilege and brings with it a huge sense of pride.
Pride at being part of a huge team of staff and volunteers that are all pulling together for good.
Where can I be found after working hours? Recently rolling about a yoga mat, and more usually with family and friends enjoying company and a large glass of red wine!
Photos: Top Right - Sue on the run. Middle Left - A proud Sue with her Medal and bottom Right - Briony and Sandy