My experience of my Art Therapy Placement at the Hospice
Tansy has just finished her work placement in Art Therapy at Saint Francis Hospice. Here's how she got on...
09-06-2021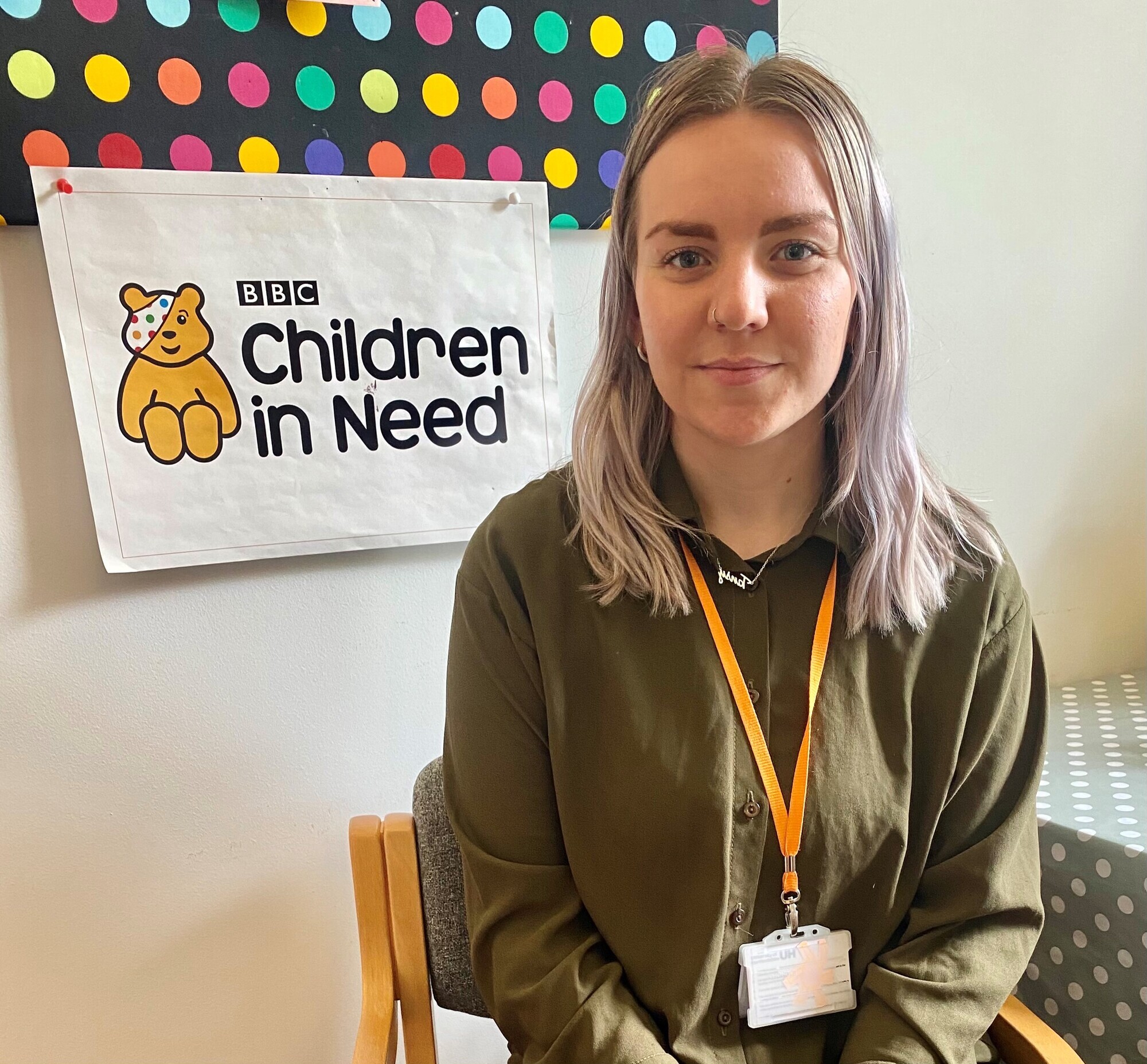 I was excited about starting my placement at the hospice. The hospice environment and working within a charity setting was new to me. I was looking forward to working within a team as I was the only art therapist at my previous secondary school placement.
My art therapy role at the hospice has been to provide adults with art therapy sessions on the Inpatient Unit. The sessions enabled them to be creative, express, discuss and explore any thoughts and feelings that were important to them. I found many clients reflected on their lives or used the art therapy process as a distraction from their discomfort.
Another part of my role has been supporting bereaved and pre bereaved children and young people in art therapy sessions. Whilst working through the third lockdown, the children needed constant support due to school closures and their sessions helped support them manage their anxieties about the pandemic as well as their bereavement.
Working with different clients groups has given me a versatile experience in using my skills and informed my understanding of how the Family Support Services works. I have greater insight into the impact of life limiting illness for both patients and family members.
Although covid restrictions impacted my placement, I was able to support my clients through this difficult time by offering telephone and online sessions, working in an adaptable way. As lockdown lifted I was able to visit schools to support children who benefited from face to face sessions.
I have learnt a lot throughout my placement; the added pressure of the pandemic taught me to manage my own and clients' anxieties. Furthermore, I have enjoyed working within a multidisciplinary team and have felt extremely supported and welcomed by everyone at the hospice.
To anyone looking for an art therapy placement, I highly recommend Saint Francis Hospice. Even though the environment can be challenging, I have seen how everyone at the hospice cares and loves the work they do.
Placements give students essential skills and experience
Tansy has been supported by our Art Therapist, Emily, for the duration of her placement
Emily says, "Tansy's placement has been within the Family Support Services at Saint Francis Hospice. My role has been to support Tansy during her placement with us, to provide her with weekly supervision and guidance when she needs it, working in line with the Health and Care Professions Council guidelines for students.
"Placements help support and develop students with the practical application of university learning, gaining experience and skills specific to her course. Students can bring fresh ideas to organisations and new perspectives which we are always happy to hear.
"Tansy has enabled more children and young people to access therapy sessions at such difficult times in their lives, many of whom have not experienced a death of a loved one before. These sessions have been valuable for children and young people, providing them with a consistent, safe place to begin to process difficult, raw feelings to give them the tools to begin to move forward with their lives. The need for consistency has been especially important during the pandemic and Tansy has been able to provide this on her placement with us.
"Also, offering art therapy sessions on IPU provided a creative psychological outlet for many patients, supporting them in releasing and exploring difficult emotions in a safe and confidential way. We wish Tansy all the best in the future with her art therapy career and would like to thank her for all the support she has given to patients and their families during her time with us."
Get Involved
If you would like to work for us, click here to check out our vacancies or email us at jobs@sfh.org.uk.
If you would like to volunteer, to learn new skills that could benefit your career, click here to find out more.
To help us continue developing the skills of Hospice staff and healthcare professionals, consider setting up a regular donation through our spring appeal.