Sprinkle magic on your CV by volunteering at Saint Francis Hospice
Catherine Green volunteers at Saint Francis Hospice's day unit, Pemberton Place. It's our social hub for people who all have at least one thing in common: a life-limiting illness.
27-11-2019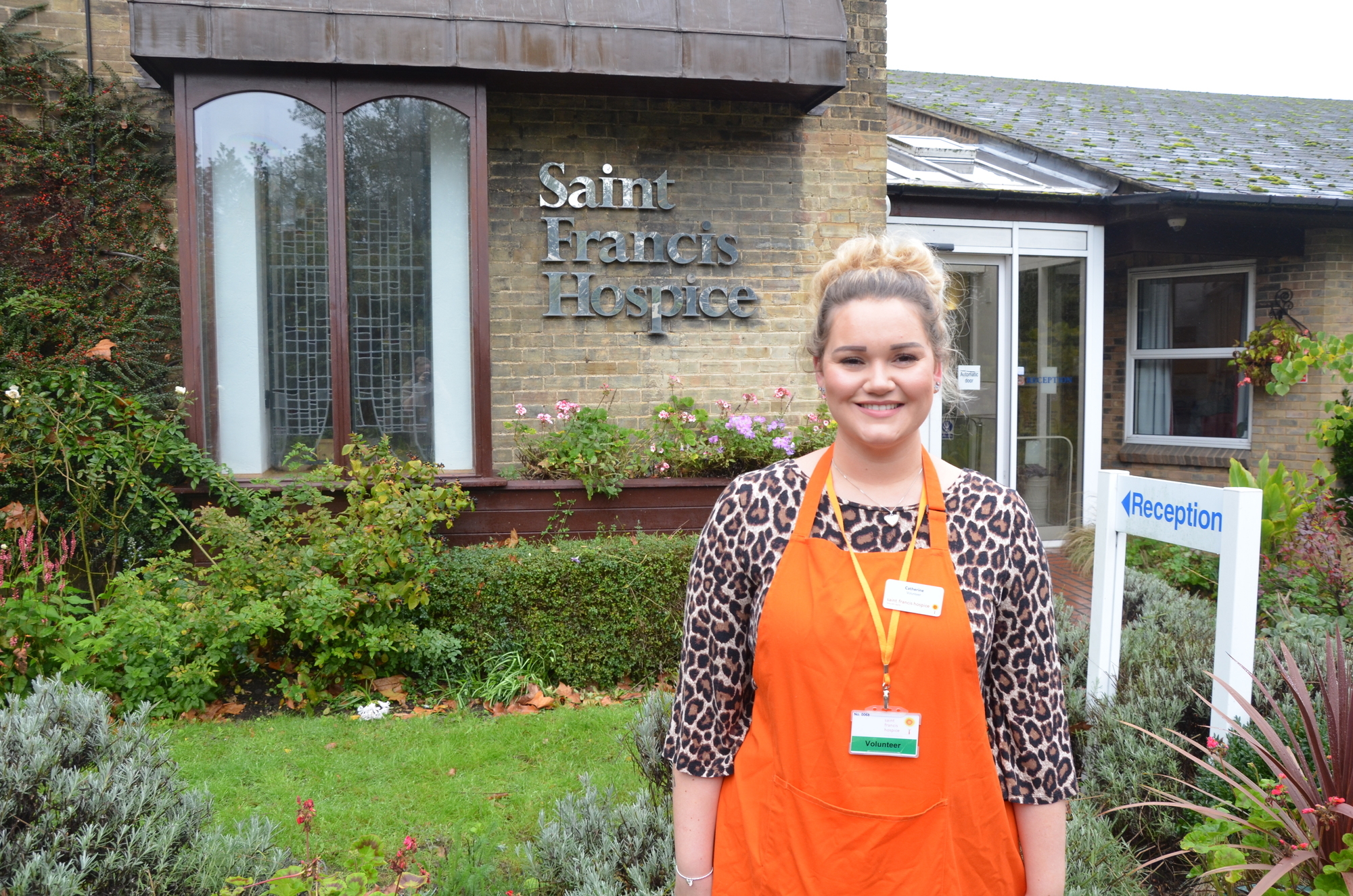 Pemberton Place is full of life and laughter. It's where our patients go to enjoy live music, friendship, or putting the world to rights over a cup of tea. They're also there to feel the benefits of physiotherapy, talking and creative therapy, as well as pampering from massages, beauty treatments, and haircuts.
Catherine needed something flexible to fit around the school runs and taking care of her three children.
"The feelings of fulfilment and joy from volunteering at the Hospice is something that I've never experienced from a paid job," she declared.
We cared for her grandad, who despite some initial misgivings, became a regular at Pemberton Place after he was diagnosed with lung cancer that had spread to his brain.
"Like a lot of people who I speak to, Grandad only associated hospices with negative things." she recalled.
Grandad David grew to love his trips to our Hospice so much that he couldn't keep away:
"The Hospice made him realise that he wasn't alone. Being around people in the same position at him, making the most of what they have, helped him so much."
You will find Catherine pouring tea and coffee, taking our patients for lunch, and providing them with often some much-needed companionship. Like her grandad, she also had apprehensions before she discovered what our Hospice is really like.
"I always believed that Saint Francis Hospice was a place where you go to die, but it's the complete opposite," she recalled. "You don't realise that until you get here. It's a lifeline for a lot of people. Some live by themselves, and this is a great social outlet for them."
Thanks to volunteering, Catherine has experienced mixing with people of all ages and from all different walks of life. Hoping to forge a career in nursing or care, she knows that her time at our Hospice will go a long way in helping her when she moves into a paid role:
"I've learnt and have experienced so much. I now have the foundations for a successful career."
By volunteering at our Hospice, you'll be making a massive difference to the lives of people living with life-limiting illnesses, and well as boosting your CV for potential employees. There's scope to get involved in many different types of roles. We'll be sure to have one that takes your fancy.
If you'd like to find out more, then we'd love to hear from you on 01708 758614 or at volunteering@sfh.org.uk