Community Palliative Development Clinical Nurse Specialist or Practitioner
Job Ref:
J283-277
Salary:
£31,609 to £37,440 per annum
Hours:
37.5 hours per week, full time, permanent
The Specialist Community & Crisis Support service provides 24 hour specialist advice, support and facilitation of care for those persons with complex symptom management due to life limiting illness, and support to carers of the individual within the home setting or at a nurse led clinic environment. Our inpatient unit triages all calls between 23.00hrs and 07.30.
An opportunity has arisen for a dynamic, enthusiastic, self-motivated, experienced nurse or Professional Health Care qualification with significant post registration experience, HCPC registration (as an Allied Health Professional, or Paramedic with a clinical palliative care knowledge base, to join our well-established specialist community service as a Development Clinical Nurse Specialist or Development Community Clinical Specialist Practitioner This post will provide varied senior experience in a multidisciplinary working environment delivering a 24/7 service by telephone. We also offer home visits to individuals, carers and other health care professionals in the community Monday to Sunday 9-5pm.
The Specialist Community & Crisis Support Service works within the boundaries of Barking & Dagenham, Havering, and Brentwood and provides out of hours advisory telephone support to include Redbridge. Working collaboratively with other internal and external health care professionals is an essential part of the specialist service.
We are looking for a candidate who has excellent communication, assessment and prioritisation skills, and understands the needs of those receiving palliative care / end of life care, a working knowledge of evidence based practice and the ability to develop a good knowledge base of current initiatives and developments in palliative care.
Any community experience with lone working involved would be valuable in addition to the non-medical prescribing qualification or working towards.
Would you like to share your palliative care skills and expertise with us? In return we offer a competency framework a variety of staff support options, professional development opportunities, excellent team working and a supportive working environment. Superannuation can be continued.
If you would like to discuss this opportunity further please contact Maria Stripe/Jane Elmer SCCS Team Leaders on 01708 758643 Ext 2343 or Lesley Burrows Head of Community Services.
History
It's been 36 years since Saint Francis Hospice first opened its doors...
Trustees
Our Board of Trustees comprises 12 individuals who are tasked with both clinical and corporate governance of Saint Francis Hospice
Management Team
Saint Francis Hospice is run by our management team comprising our Chief Executive Officer and six directors.
Patrons
We are lucky to have a group of patrons who champion Saint Francis Hospice and support us in numerous ways.
Patient Stories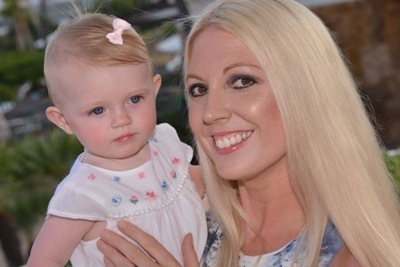 Join our team, we're hiring!