Job Ref:
SFH-227
Salary:
£29,524 to £33,831 per annum
Hours:
37.5 hours per week, full time, permanent
We are looking for a self-motivated, confident Data and CRM Manager to manage and develop the use of our CRM (Customer Relationship Management) to support best practice data management to support fundraising, marketing and communications growth for Saint Francis Hospice. You will be responsible for the best use of our CRM system (ThankQ V10), the quality of the data that is held on the system, the development of bespoke and dynamic reports, the development of data structures within the CRM system and managing the processing of financial donations as well as the staff that process donations and supporter data.
If you have experience in a similar role working in a fundraising or marketing arena then we would like to hear from you.
You will have exceptional interpersonal and communication skills and experience of managing relationships with third party software suppliers, such as Rapidata and JustGiving, to ensure the transfer of data and donations is accurate, efficient and effective. You will be highly organised, have excellent project and time management skills and able to work on multiple complex projects, under pressure, to deadlines whilst constantly prioritising workloads.
You will have a solid background in data and CRM management. Ideally, you will be analytical with excellent knowledge of RFV modelling, data segmentation and profiling. Able to analyse complex facts requiring insight and interpretation and output a range of options.
You will be part of the Fundraising, Marketing and Communications Directorate at Saint Francis Hospice, but you will be expected to foster strong relationships across the Hospice as many ThankQ users work in different teams. You will need to be able to manage a processing team directly and work across CRM users in different departments to ensure accurate application and use of data, identify solutions to data issues and support the data selection and segmentation processes as required.
This role will be based on site at the Hospice. It's an exciting time to join our highly focused and professional team. If you see yourself in the description above and have experience of CRM and Data management, please get in touch!
Please note that a basic criminal record check will be undertaken as part of our pre-employment screening for the successful candidate.
History
It's been 36 years since Saint Francis Hospice first opened its doors...
Trustees
Our Board of Trustees comprises 12 individuals who are tasked with both clinical and corporate governance of Saint Francis Hospice
Management Team
Saint Francis Hospice is run by our management team comprising our Chief Executive Officer and six directors.
Patrons
We are lucky to have a group of patrons who champion Saint Francis Hospice and support us in numerous ways.
Patient Stories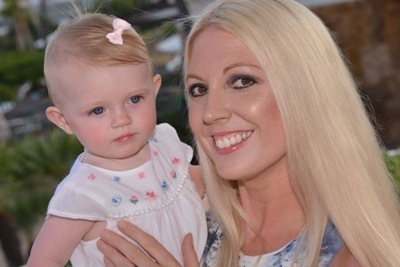 Join our team, we're hiring!