Job Ref:
J283-266
Salary:
£31,609 to £37,440 per annum
Hours:
37.5 hours per week, full time, permanent
Saint Francis Hospice is an independent charity and one of the largest adult hospices in the UK with a Trading Company consisting of 15 retail outlets across Barking & Dagenham, Brentwood, Havering and Redbridge. Our team of specialist consultants, doctors, nurses and a range of other health and social care professionals provide care and support to people with life limiting illnesses, their carers and family members, completely free of charge.
This is an exciting new opportunity to join us as a Finance Team Leader during a period of modernisation and digital transformation.
Working in an established team, as one of two Finance Managers, the role will ensure that change is embedded at the operational level, supporting the team, customers and third parties to work with our digital system, processes and procedures.
The post holder will be responsible for overseeing a broad range of day-to-day financial accounting activities; including supplier management, cash handling, bank reconciliations and preparation of financial performance reports.
This is a deadline driven post and the post holder will need to maintain a work schedule and adopt a project management style to
ensure that deadlines are appropriately broken down and managed against key performance indicators.
Do you have Association of Accounting Technician's Level 4 qualification?
Do you have the experience of using Microsoft packages especially Excel and/or knowledge of cloud based financial systems and do you like working as part of a dynamic team?
If the answer is yes and you would like to discuss this job opportunity, or arrange an informal visit, we would be delighted to hear from you. Please email Carole Heinen, Director of Finance & Commissioning Lead at caroleheinen@sfh.org.uk
Please note that a DBS (Disclosure & Barring Service) or basic criminal record check will be undertaken as part of our pre-employment screening for the successful candidate.
If you would like to apply for the Finance Team Leader position, please complete your application online via NHS Jobs, www.jobs.nhs.uk. The job reference number is J283-266.
History
It's been 36 years since Saint Francis Hospice first opened its doors...
Trustees
Our Board of Trustees comprises 12 individuals who are tasked with both clinical and corporate governance of Saint Francis Hospice
Management Team
Saint Francis Hospice is run by our management team comprising our Chief Executive Officer and six directors.
Patrons
We are lucky to have a group of patrons who champion Saint Francis Hospice and support us in numerous ways.
Patient Stories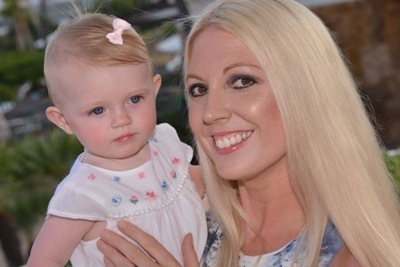 Join our team, we're hiring!