Saint Francis Hospice Lottery - Frequently Asked Questions
How I do I join the SFH Lottery?
To join the SFH Lottery, complete the form and hand it to one of our ambassadors or post it. Alternatively, visit our website sfh.org.uk/Lottery to sign up online.
How do I find out my unique SFH Lottery number(s)?
Your unique SFH Lottery number(s) will be sent to you in your confirmation letter by post.
How much of the £1 goes to the Hospice?
One hundred per cent of your £1 goes to Saint Francis Hospice. Once we have paid out the prizes and a small amount for administration, the profit is approximately 70p to every £1.
How does the Hospice make a profit when the prizes are so high?
Saint Francis Hospice makes a profit by having over 8000 paid Lottery entries in the draw every week. After paying out £1600 each week in prizes and minimal costs to administer the Lottery, the rest is profit to be spent on patient care. Every £1 entry into the SFH Lottery covers the equivalent cost of one hour's care for a patient in their own home.
How are the lottery proceeds used and what are the odds of winning a prize?
St Francis Hospice receives a minimum of 63% of all proceeds from the lottery, which is spent on our good cause work. 20% of lottery proceeds is spent on prizes and 18% on expenses.
*Figures based on average for 2019
What are the chances of winning the SFH Lottery?
There is a 1 in 672 chance of winning a prize in the St Francis Hospice Lottery every week.
*Accurate as of July 2020
Can I pay by cash/cheque?
You can pay by cheque if you enclose it with a completed form and post it to the Hospice. We ask that if you wish to pay by cheque, you pay for a year (£52) to cover the extra cost of processing cheques. We can only accept cash if you come into the Hospice and buy single tickets from reception.
How do I know if I win?
You can check the winning numbers every week on our website or in the Romford Recorder. However, we try to call all our jackpot winners on Fridays to tell them they have won and a cheque will automatically be posted to their address.
If it costs £1 a week, why is it £4.34 per month?
The Lottery costs £1 per week to play. A monthly direct debit costs £4.34 as there are more than 4 weeks in most months and this averages out the payment throughout the year.
Can it be Gift Aided?
Gift Aid can't be claimed on any Lottery payment as it is a gambling product. Saint Francis Hospice is very careful with your details and will not share them with anyone.
How do I cancel/add a Lottery number?
If you wish to cancel your entry or play an extra number, please email lottery@sfh.org.uk or call 01708 771407 and speak to one of our Lottery team.
History
It's been 36 years since Saint Francis Hospice first opened its doors...
Trustees
Our Board of Trustees comprises 12 individuals who are tasked with both clinical and corporate governance of Saint Francis Hospice
Management Team
Saint Francis Hospice is run by our management team comprising our Chief Executive Officer and six directors.
Patrons
We are lucky to have a group of patrons who champion Saint Francis Hospice and support us in numerous ways.
Patient Stories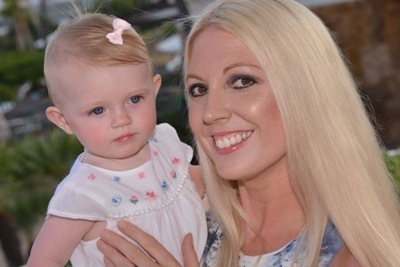 Join our team, we're hiring!