Retail team help families recover treasured memories
18th July 2019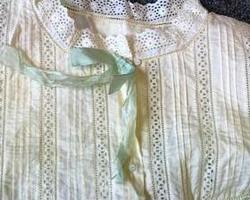 That's why our Retail House Clearance team offers a service to assist families in sorting through the homes of loved ones, helping to find any treasured heirlooms and putting any unwanted items to good use.
"We know that bereaved families have so much to come to terms with, so we are there to lighten the load," says Jane Kemp, our House Clearance Manager.
"We often find items of huge sentimental value for families to keep, which is the best part of my job.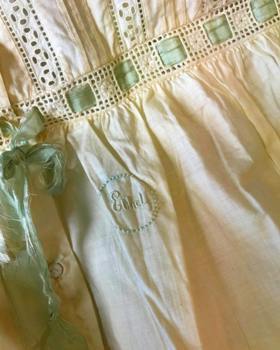 "I am constantly finding amazing treasures - including a collection of World War II medals in their original box, a bridal nightdress from 1924 with the lady's name embroidered on it and wedding rings which have been lost for generations.
"It is lovely to be able to get these special items back to where they belong.
"One gentleman came to me when his mother had sadly died.
"He had been through the whole house and thought he hadn't found anything of sentimental value, but hidden down the back of the sofa were the lady's wedding and engagement rings.
"We also managed to find a bracelet that was of huge value to the young man, because it reminded him of when he was a little boy and his mum wore it all the time."
"Another gentleman asked for help in packing up his wife's belongings and in amongst her nightdresses, we found the most stunning eternity ring. It's really emotional when we return these items to their rightful owners - we feel like we've discovered a little bit of history."
With the family's consent, any items they no longer want or need are sold to raise money for the charity- either through the Hospice's stores, eBay channel or at auction.
Thanks to generous families across Havering, Redbridge, Barking & Dagenham, Brentwood and West Essex, the House Clearance team managed to raise more than £175,000 last year alone to help local people with life-limiting illnesses.
Thanks to this outstanding sum, Saint Francis Hospice is able to make a difference to hundreds of people who are facing the most difficult of circumstances.
A sympathetic and efficient service
Jane has worked at the Hospice for over six years, having previously volunteered for the organisation in an administrative role.
She was inspired to join the charity after one of her friends was treated and sadly died in the Hospice, so she understands the vital work it does in the local community.
She said: "When I meet with families about home clearance, I spend as much time as possible with them and talk about what their loved one was like and go through photographs if they want to.
We understand that it is an extremely difficult time and we are always happy to lend a sympathetic ear, as well as offering an efficient service to support the people that need us."
The Hospice offers full or partial house clearances, and works closely with families to help them make their decision on what they would like to do with the different items.
As part of the full house clearance service, the team takes care of all packing, boxing and removal and once all items have been removed, they vacuum and tidy throughout.
There is a fee for this service.
With the part clearance service, the team solely focuses on packing and removing items that are to be sold in aid of the Hospice - This is a free service.
You might also be interested in
7th November 2019