6 reasons you should volunteer for Saint Francis Hospice
04-06-2020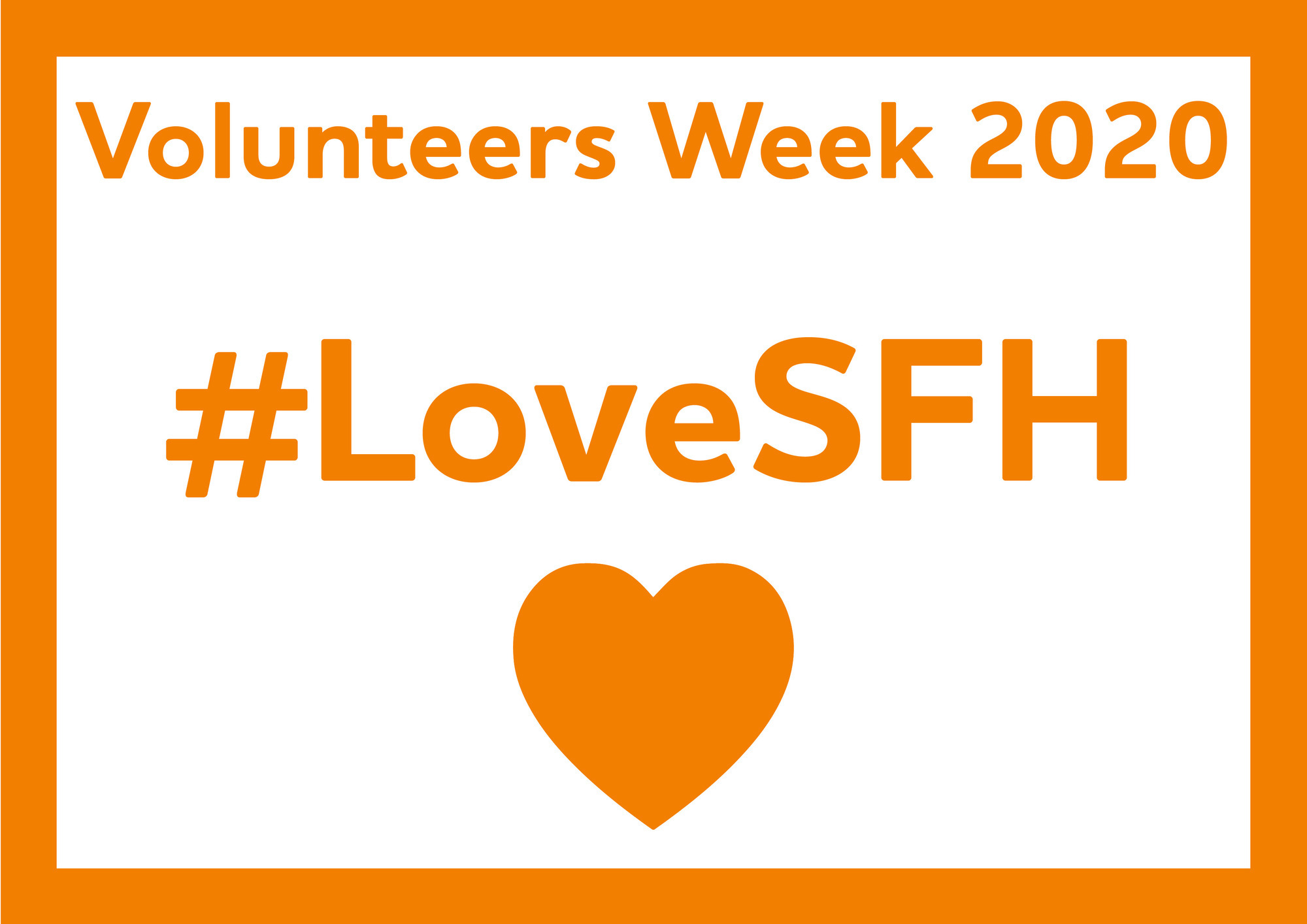 Volunteers are a critical part of the team here at Saint Francis Hospice and, without them, we wouldn't be able to raise over £1.5 million every year to help people facing the end of their lives.
Whether you can spare a couple of days, or just a couple of hours of your time a week, it's worth considering volunteering. Here's why:

1) Support people in need
This is the big one. The main reason to volunteer with us is to help fund our vital care services to support and bring a sense of relief to terminally ill people and their families.

2) It's incredibly rewarding
Selflessly giving up your time to help others brings about a sense of fulfilment and reward. Any time you can spend volunteering with us will help towards our mission to support those in need.

3) Meet new people
Our volunteering roles are very social and provide an opportunity to meet like-minded people and form close relationships. All volunteers are working for the same cause and band together to help with fundraising events and uphold other aspects of the hospice.

4) Learn new skills or develop existing ones
The best volunteering role is one where you can put the skills you already have to good use. For this reason, it's easy to improve your skills or learn a new one whilst volunteering at Saint Francis Hospice. This could be something as simple as developing your communication and people skills.

5) Career progression
The extra experience gained from volunteering on your CV could be the difference between you and another candidate and ultimately impress a future employer. It proves you are a well-rounded, caring individual who has dedicated free time to helping others and gaining life experience.

If you're a young person with spare time, volunteering may be the steppingstone into a career, whether that's within the hospice, or a role in which your volunteering experience is beneficial.

6) It's fun!
Last, but certainly not least, you can both help others and have fun whilst volunteering. There is a common misconception that hospices are sad and even scary places: this couldn't be further from the truth!

Patients, staff and volunteers love spending time at Saint Francis Hospice - there are so many interesting and varied volunteering roles available to get stuck into. Examples of volunteering roles and what they involve:
Photographer or Videographer - this could include shooting and editing photos and videos for marketing purposes and working alongside others to establish and run marketing campaigns.
Gardening - this would involve an array of gardening maintenance jobs to help look after the hospice gardens.
Fundraising event helper - taking part in a variety of fundraising events and activities to help ensure they are successful.
Retail - the hospice stores help raise funds to support the work they do. This role would include responsibilities such as organising donations, window dressing and merchandising.
Our volunteers are what keep the wheels of Saint Francis Hospice turning. Without people like you dedicating your spare time to our wonderful charity, we wouldn't be able to provide relief to the people in our community who desperately need it.

We have a wide variety of roles available. Take a look at our current volunteering vacancies to see if any of them suit you.

If you can't find a role you're interested in, but still want to donate some of your time, please get in touch via the contact form on our volunteering page.

To find out what volunteering is like from the perspective of one our young volunteers, check out our news post 'Behind the camera' focusing in on James Cook who gives up his time to create inspiring video content for us.