A new outlook on life
When David Jobbins was diagnosed with a harmless urinary tract infection, routine tests revealed something more severe: prostate cancer.
07-02-2020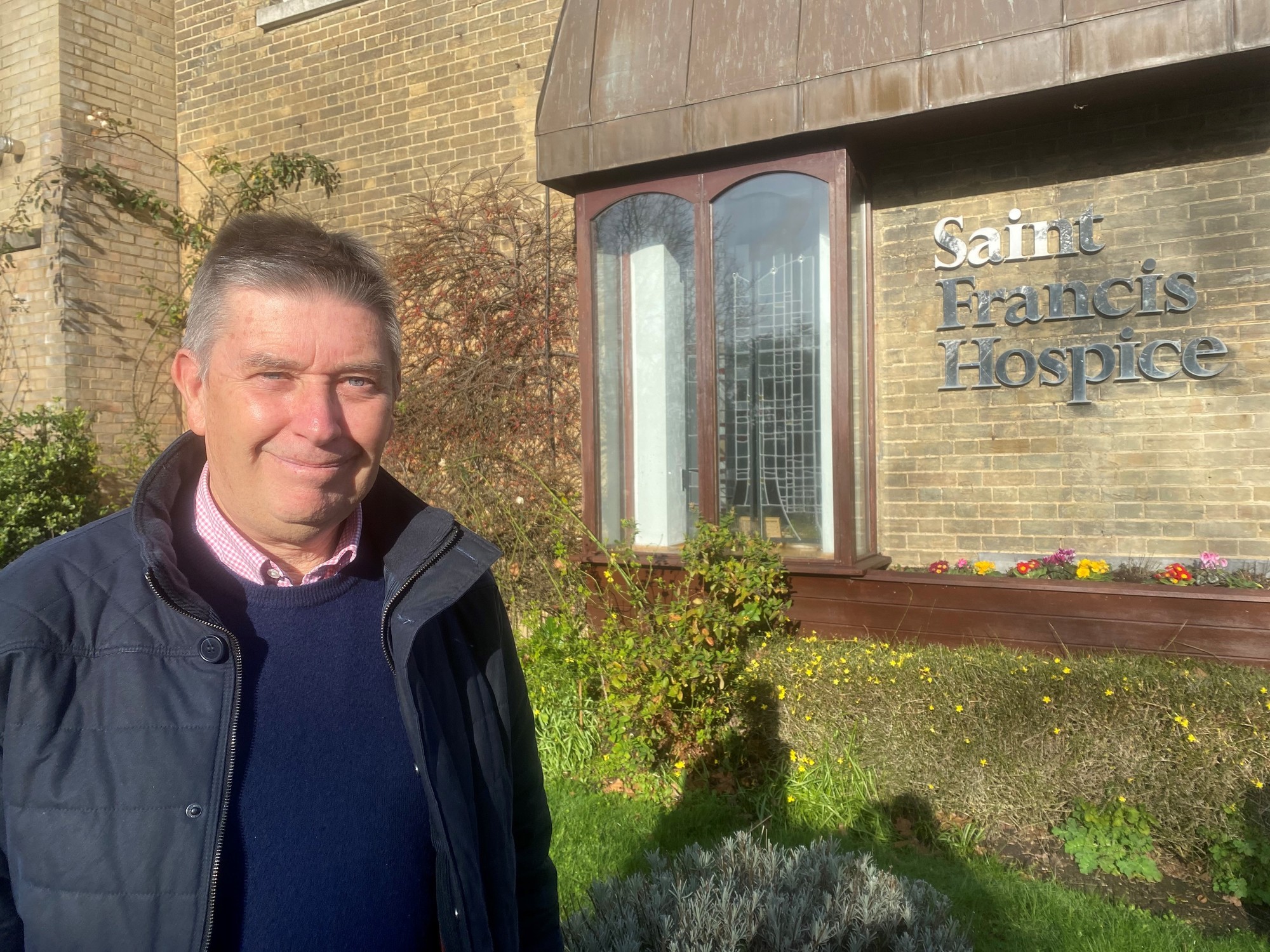 "My first reaction was 'why me?'," David reflected. "I'd always lived a healthy lifestyle. I felt that I was getting unfairly picked on."
After discussing possible types of chemo, radio, and hormone therapy, David was favouring a more natural route. He thought that a small palm tree found in the tropical climates of southeastern United States — saw palmetto — could be a possible form of treatment.
David was hesitating about a course of hormone therapy when a consultant at Southend University Hospital had some stern words for him:
"I can assure you that if you don't start your treatment now, we will soon be discussing end of life care."
"His straight-talking refocussed my mind," David recalled. "I decided that I had to embrace radiotherapy."
David started going along to Tea and Talk at Toby's — Saint Francis Hospice's social gathering for anyone whose life has been affected by cancer.
"I could share my experience with cancer with people in all different stages of their illness," he remembered.
Now 72, David has some simple advice for anyone who is considering our Hospice as a social outlet:
"Don't think twice about going. It's great to be given a chance to be open and receive information — and the groups are not solely for people to talk about their illnesses."
"I came out the other side," he said. "They caught it just in time. There was a small margin between the cancer being treatable and incurable. It's made me realise that I need to live life to the full and every day like it's my last."
To find out more about volunteering at one of our social groups, please email volunteering@sfh.org.uk, call 01708 758614, or we'd love to see you at our Hospice.