Creative therapy at Saint Francis Hospice: patients paint homes for feathered friends
Creative therapy is one of the many natural techniques used here at the Hospice.
09-07-2019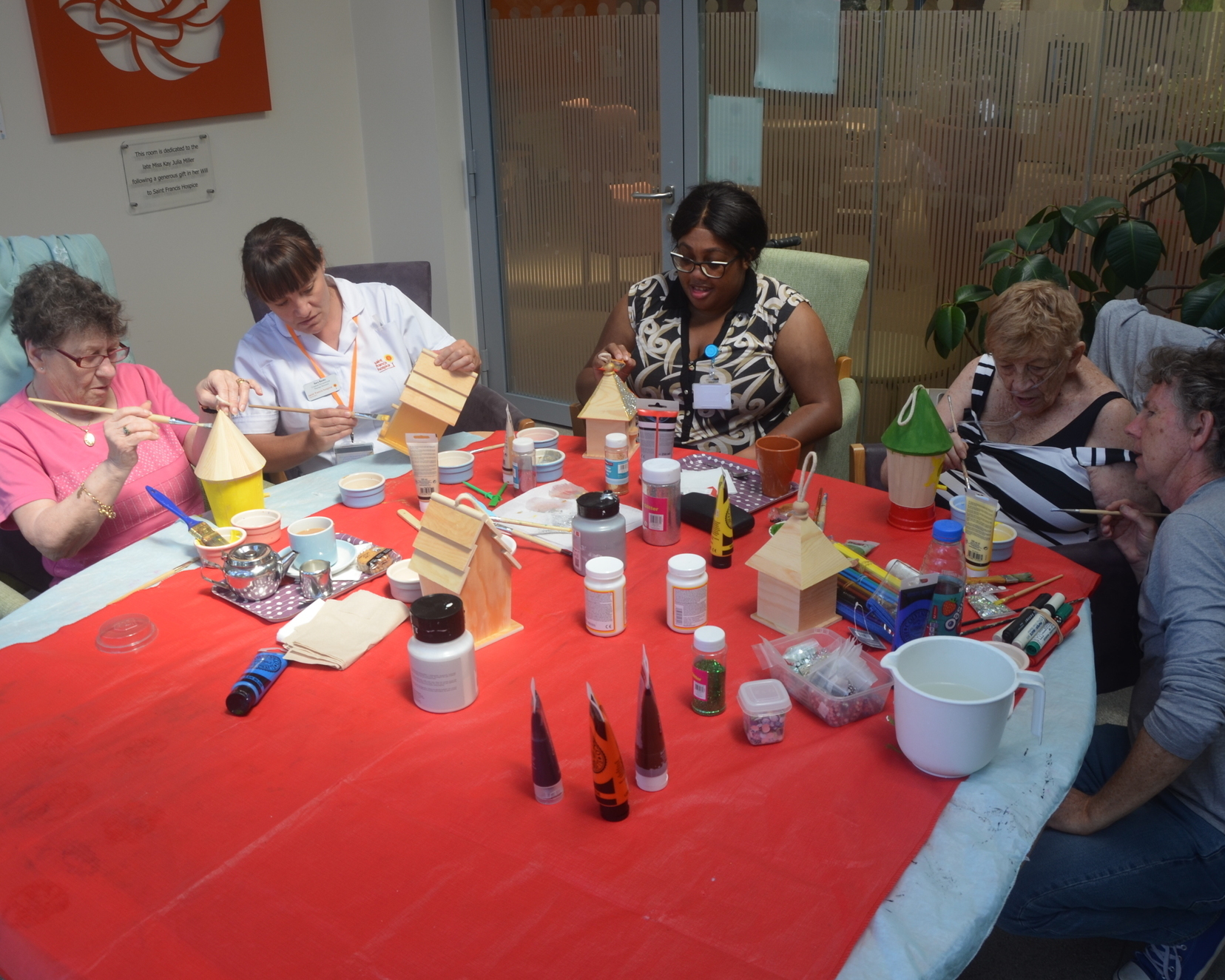 Whereas 'talking' therapy can sometimes feel too challenging, creative therapy takes away the pressure to find the exact words to describe a thought or feeling. Our patients have been getting together to let their art do their talking.
They're already feeling the benefits of finding their inner Tony Hart (or that's their inner Neil Buchanan if you're of the younger generation):
Agitation, distress, anxiety, and physical pain are down; self-esteem, confidence, and awareness are on the up.
The sessions have also been helping our outpatients by easing their feelings of isolation and loneliness. One of these is Christine a regular at our Hospice. Not only does Christine use her artistic skills to take her mind off things, but also some good old-fashioned humour.
She often retorts to questions about her conditions with if you'd like the long, medium, or short list. Christine lives with MS, fibrosis, arthritis, osteoarthritis, and breast cancer, and admits that she feels pain "24/7":
"It gets me out of my four walls. To concentrate on something other than pain is marvellous and we have a laugh!"
June Hawkes is also a regular outpatient who enjoys the companionship:
"I love meeting people all different kinds of people, and that's what I get here. Otherwise, I'd be sitting indoors feeling stressed and twiddling my thumbs."
In one recent session, it was time to get in touch with nature and paint bird boxes for our well-kempt gardens thanks to our volunteer gardeners. Duncan Smith is an artist by trade and kindly volunteers to run the sessions:
"It's important to see what life is like for everyone else. Visiting the Hospice has made me realise that if your biggest worry is paying your next bill, then you're very privileged indeed. They have lots of fun, and it gets them away from the humdrum of daytime TV".
Another volunteer is Shekiera Brown, who has recently graduated from London South Bank University with a degree in adult nursing:
"I've seen how the staff at Saint Francis Hospice make a difference to people's lives, especially if they go weeks without seeing anyone. Patients feed off everyone's positive energy and become so much happier. The Hospice gives them more to live for. It's amazing what you're doing here."
If you'd like to find out more about volunteering you can call 01708 758614, visit www.sfh.org.uk/volunteering, email us at volunteering@sfh.org.uk, or visit the Hospice.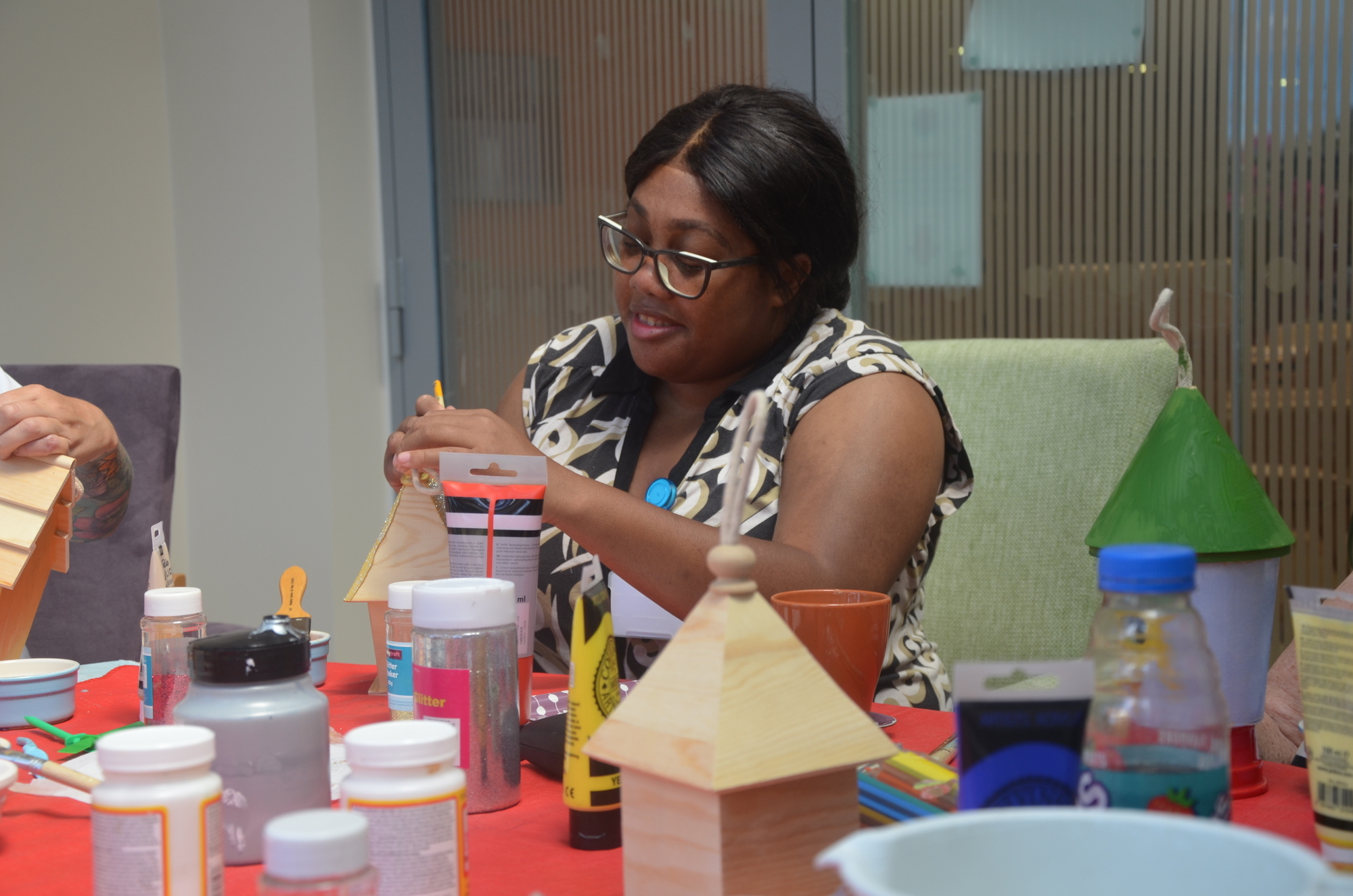 Paint happy: graduate nurse Shekiera Brown