Lending a listening ear
When John Lightfoot retired from the hustle and bustle of London's Square Mile, he needed to keep busy and away from the humdrum of daytime television.
18-02-2020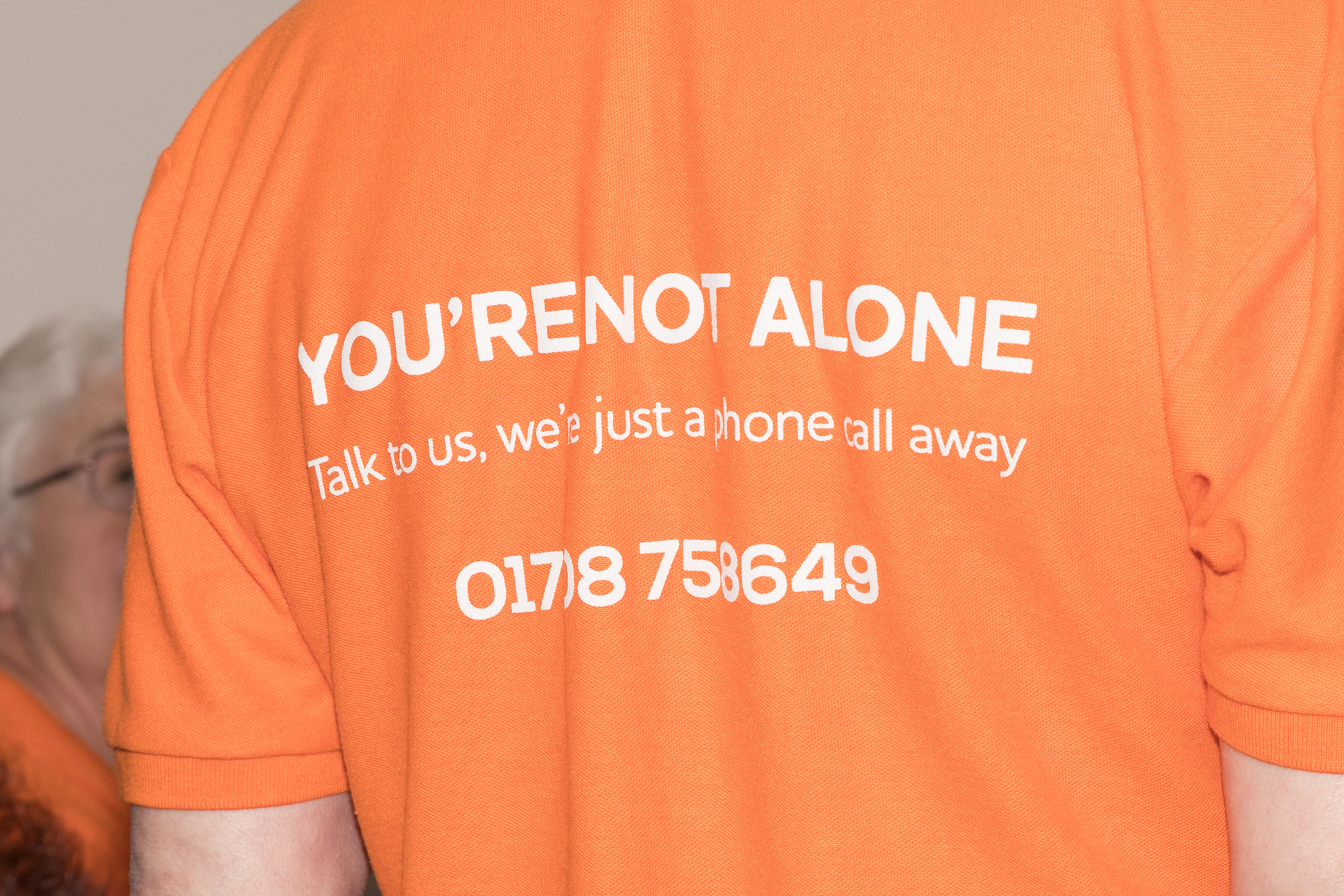 "I didn't want to become a pipe and slippers man," he recalled.
It was John's experience as a listener and talker in the insurance industry that spurred him on to become a volunteer for Saint Francis Hospice. Since 2017, he's been volunteering on our confidential helpline: OrangeLine.
John lends a listening ear to local people who are feeling lonely, isolated, or in need of friendly conversation. Some callers may be going through a bereavement. Many would like to make new connections, start new friendships, or receive guidance and information.
"When I started as an underwriter, it was your brain that had to do the work — not a machine on your desk," John remembered. "I learnt the art of conversation very early in my career."
John will never forget the two colleagues who helped him when he was going through a tough time as a young man — just by listening.
"I believe that most problems can be helped by someone giving you their time to listen," he revealed.
John admitted that while many of the calls he receives or makes on OrangeLine can be emotional, it's the camaraderie of our Hospice that pulls him through.
"Saint Francis Hospice is a very joyful place," he said. "It's of great satisfaction to know that you're helping people."
By volunteering, you'll be doing something incredible for people who need it the most. We need volunteers to help across our Hospice, fundraising events, and charity retail stores.
To find out more, please email volunteering@sfh.org.uk, call 01708 758614, or we'd love to see you at our Hospice or your local store.