Mimi's motto
Mimi Franklin was a devoted wife and mother, planning to follow on from her law degree with a master's.
08-10-2019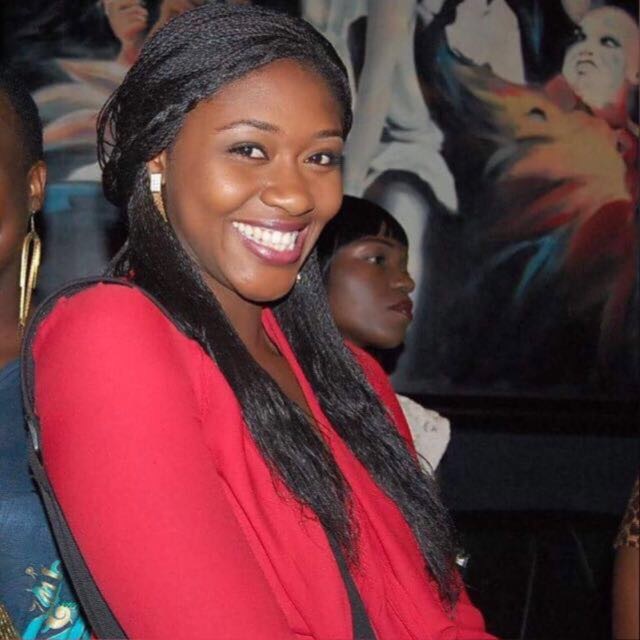 In January 2016, she felt a lump in one of her breasts. Tests revealed that Mimi had breast and lymph node cancer. She was just 36 years old.
Mimi underwent surgery and returned to homeschool her boy and girl, Ike Jnr and Chimamanda. When Mimi started to struggle with tiredness, she and Ike Snr decided to put their children into a school and nursery. Life was beginning to get back to normal until one day in February 2017.
Chimamanda was playfully bouncing on her mum's chest when Mimi yelped in pain. It was a spinal cord compression and fracture to one of her ribs that had caused Mimi's discomfort. It was Mimi's brittle bones that had caused the compression and fracture. It was bone cancer that had caused her bones to become brittle.
Mimi's cancer had spread.
Mimi was given only six months to live. She turned down radio and chemotherapy in favour of a more natural route. Mimi was offered an operation to place a metallic clamp in her spine to help her stand and walk. She declined once the surgeon told her of the risks involved. Mimi never gave up, and her motto would become: "I'm up another day let's go, baby!" Mimi and Ike got married in July 2016.
"It didn't bother me when I was diagnosed they were just words on a piece of paper. It's never affected or changed my thoughts. Mentally, I'm just as strong as before my diagnosis just not physically."
Sometimes, Mimi's tongue would collapse, and she couldn't eat for days. When she could eat again there she was beaming her motto to Ike:
"I wake up, my son's playing the piano, my daughter's acting the diva, and my husband is looking for his socks. There's life all around me."
Three years after her original diagnosis, Mimi's health took a rapid decline. She lost weight, her eyesight worsened, and she became bed-ridden. The slightest of movements would cause a fracture to one of her bones.
Our Child & Family Therapist, Stella Christou, would visit Ike Jnr and Chimamanda at their school and nursery, for one-to-one therapy sessions. Wanting to keep a very British stiff upper lip, Ike Snr initially declined therapy:
"I was trying to do the 'man' thing. I didn't want to tell a stranger what was on my mind. I didn't want my wife to know I was scared. I was trying to be strong, and by not having counselling, I thought I was doing just that."
In the autumn of 2018, our Hospice at Home team stepped in to care for Mimi. In the spring of 2019, Mimi chose to become an inpatient:
"This is it", Mimi said to her husband, "I haven't got long probably a week."
Mimi and Ike's bond grew even stronger.
Ike didn't want Mimi to talk about preparing for her death:
"I was in denial. In my mind, she would get better, and everything would return to normal. I just couldn't accept it."
It was during Mimi's final week that Ike had to put his denial to one side and prepare for the inevitable:
"She was super strong all the way so focussed and at peace with her destiny. She gave me a list of orders! She told me that I have to move on without her, Ike Jnr has to get to Grade 8 in piano, and that Chima must carry on with her music and drama."
"Don't think that it's over", she would always say. "Live your life and make sure the kids are happy."
Mimi always described herself as non-religious. She even naughtily skipped Sunday church as a kid growing up in Sierra Leone unbeknown to her mother. As she was preparing for death, Mimi found comfort in several different faiths. She planned a Muslim burial out of rationale:
"It's simple and humble a beautiful way to go. Rather than spending thousands of pounds, you just get wrapped in a sheet. There's not all the fanfare. I don't want my funeral to be fussy; I'm not a fussy person."
Mimi also turned towards Buddhism to relieve her pain through meditation and visiting temples:
"I didn't feel like a Buddhist, but I didn't feel like a fraud either."
There was an Islamic feel to Mimi's thinking, which she admitted could have crept into her mind subconsciously:
"I have no conflict with the day it happens. When the time comes, it will come. I know that when I die, I will have done my bit and lived a wonderful life. You have to accept the circumstances of your life. I have two beautiful children, but I'm facing my death. I have no intention of feeling sorry for myself.
"Some people are here for just a day. I've had the opportunity to have a husband, two children, an education, and experiences. What have I got to complain about? The day I die, another human being will be born at the same time.
"I have two choices: I either face it, be happy and dignified, and show my children that I have character. Or I can be sad during the time I have been given."
Mimi described telling her 12-year-old son that she had cancer as the most difficult thing she's ever had to do:
"I have something to tell you. You know mummy hasn't been well; it's cancer", she said to him. "Three things might happen: mummy will beat it, and it will go away. I will live with cancer, and it will bring a lot of changes to mummy's life. Or I might die."
"But a mum is the most important thing to a child's life", Ike Jnr replied. To which Mimi promised him: "I will never leave you."
Ike Jnr was now 13, and Chimamanda was five: "You don't need to shield me from this. I'm ready for it", he said to his mum and dad. Mimi started saying her goodbyes to friends and family who came to visit her at our Hospice.
When Ike received a 5am phone call, it was Mimi's mum telling him to get to Mimi as soon as possible. He woke up Ike Jnr and asked him if he wanted to go it was an instant "yes" from his son. When Ike Snr and Jnr arrived, they said their last words to Mimi and kissed her. Ike Jnr started to cry. The beginning of their journey without her began.
Mimi was 39 years old when she passed away peacefully at our Hospice.
She believed that everyone finds their purpose in life and that being a mother and a wife was hers: "I was really good at it".
Ike agreed:
"She had the biggest heart and thought of everyone. I miss her feminine energy, but now that she's gone, I need to make sure my children keep her energy alive." Mimi asked her son and daughter to make her a promise:
"Every year, on the anniversary of my death, I want Ike and Chima to turn up the music and dance with me, around my photo. I want them to know I'm at peace, but I don't want a fuss".
Even in death, Mimi kept her sense of humour that everyone at our Hospice warmed to:
"I don't think there's a paradise waiting for me; I've have had my paradise. I sometimes wish there was. I could wait for Ike to turn up probably with his second wife! I will go down into the earth and be part of the earth. I want my son to remember all the memories, be strong, and know I'll always love him."
In an out-of-character moment, Mimi admitted that one thing did scare her: the possibility that her daughter wouldn't remember her face. Chimamanda does remember her mum's face, and we certainly won't ever forget Mimi.
You can find out more about how you can support us by visiting www.sfh.org.uk/support-us calling 01708 753319, or emailing fundraising@sfh.org.uk