National Volunteers' Week 2019 - Doreen Northfield
This week is National Volunteers' Week 2019. We thank all of our volunteers for their continued support. This week we will be sharing case study's on just a few of our volunteers...
03-06-2019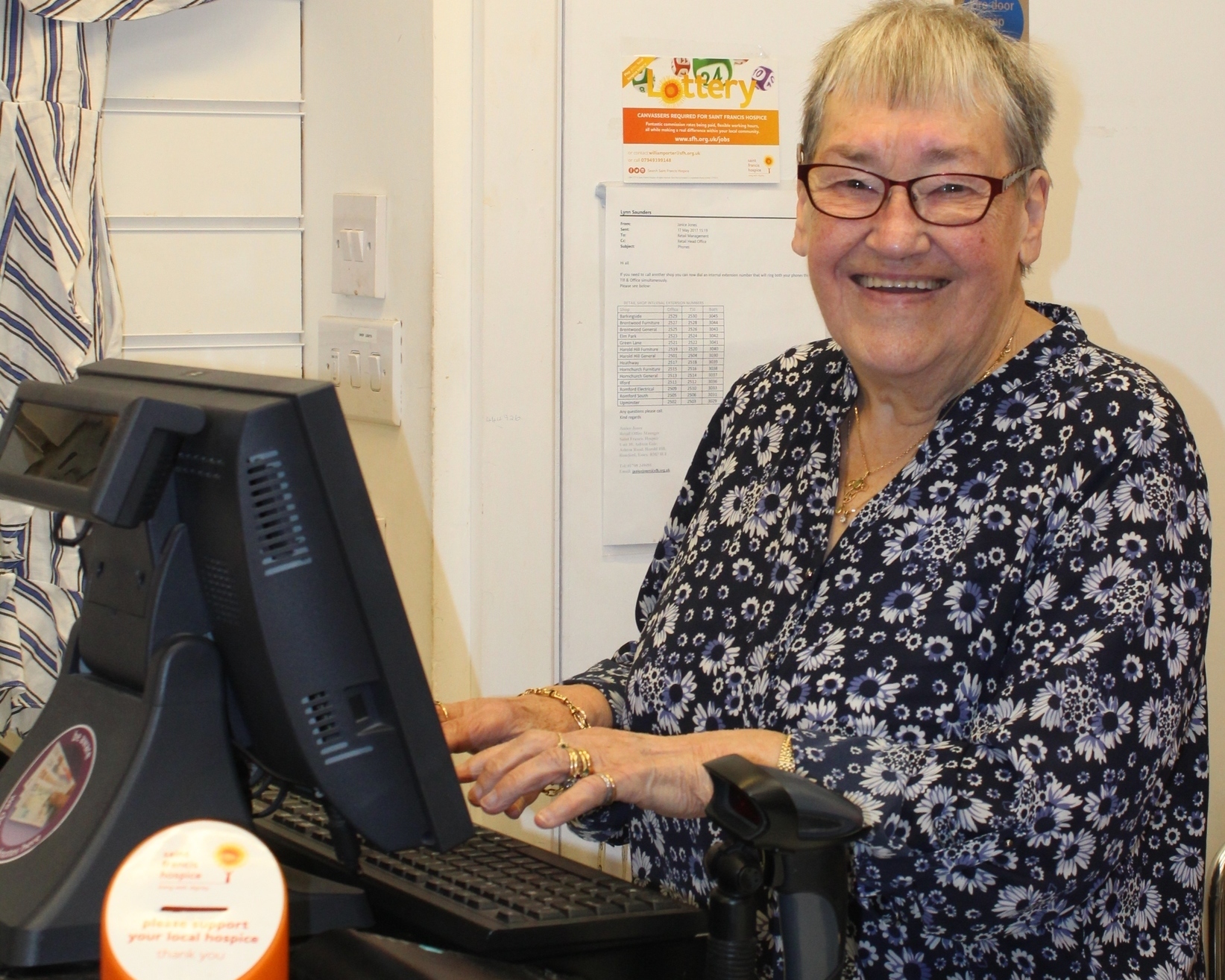 Doreen Northfield, 83, from Hornchurch, has been volunteering at the Hospice's Elm Park store for 20 years, helping on the tills and writing up prices.
After a year of retirement, Doreen realised that she needed to find a voluntary role to keep her active. With the Hospice store just around the corner from her home, she decided to pay them a visit to see how she could help. Right from the start, she got on well with her colleagues in the store and loved the social side that the voluntary role offered.
She said: "The ladies in the shop have been great company for me. My children have moved away and spread to different parts of the country, so it's nice to have something else to keep me going. I love working on the tills and talking to people who come into the store - and of course, I really care about the work that the Hospice does too."
Doreen has known a number of people who have been treated at the Hospice, including her husband's brother-in-law.
"The Hospice is not a sad place, it's just so lovely filled with kind people. I'm really proud to be supporting the work they do."