Dr Corinna Midgley: on the frontline
For many, the title 'Director' can conjure up an image of the big boss reclining on a leather swivel chair — not too keen on getting their hands dirty. At Saint Francis Hospice, that couldn't be further from the truth. Our Medical Director is very much on the frontline.
04-12-2019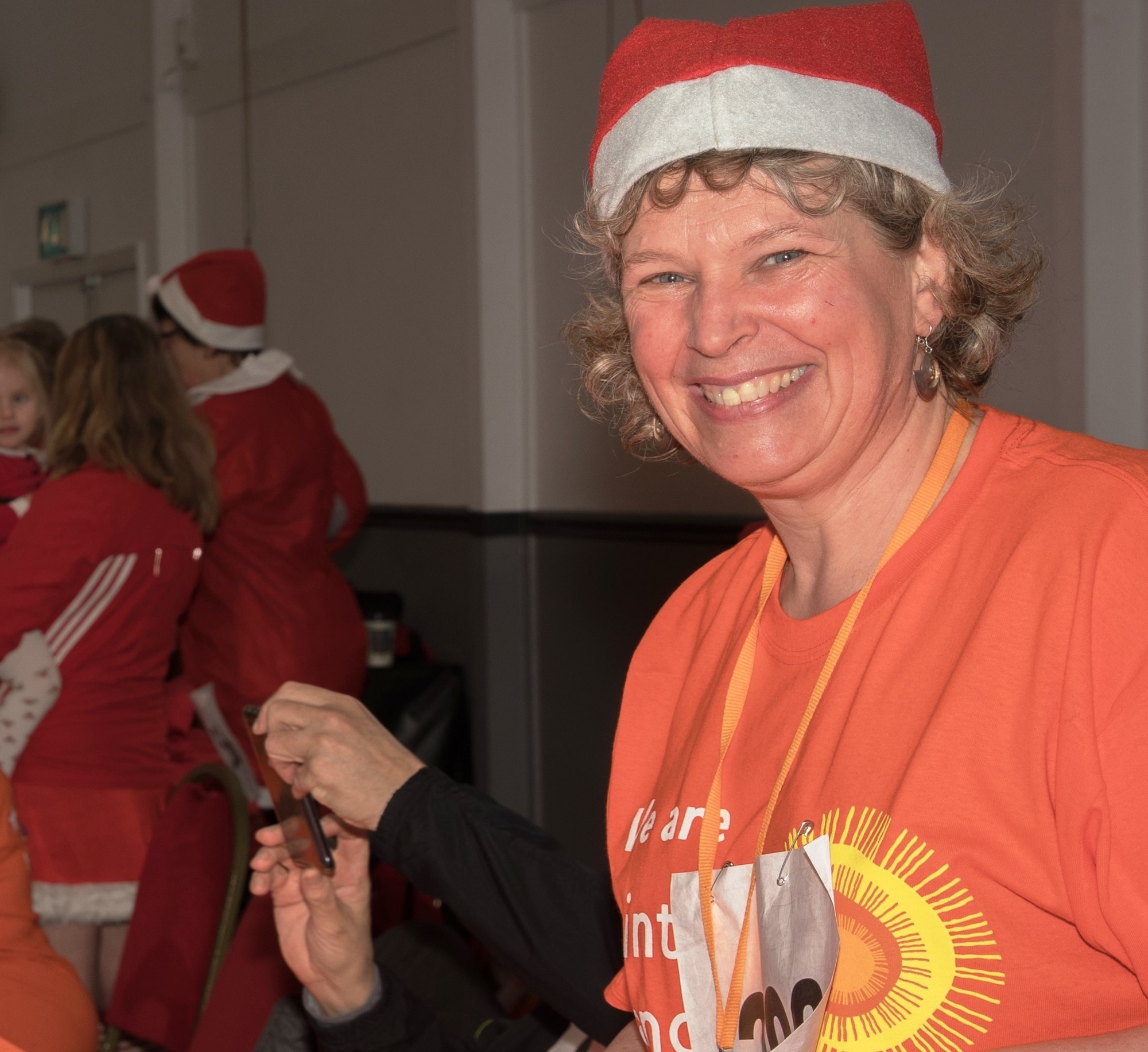 Dr Corinna Midgley cares for our patients every day. She meets new referrals, treats inpatients on our ward, visits outpatients in their homes, and sees them at our Hospice.
Corinna extends her caring nature to our staff, too. She supports our Nurses in managing their ever-increasing caseloads — passing on knowledge gained from over 30 years in medicine.
With a staggering 20,000 calls a year, our Hospice Advice Line needs all the help it can get. The phones never stop ringing, and Corinna is there to help meet those demands.
Corinna's team consists of:
two more Consultants besides herself
a speciality Doctor who is also a GP
four Doctors in training — one to become a Consultant in palliative medicine and three to become GPs
our Hospice Pharmacist
a volunteer Ultrasonographer who takes care of patients' scans
People are living longer, and our population is growing. We now see a broader range of illnesses and complex medical needs. Corinna builds a team that's fully prepared for patients that may not only be living with organ failure or cancer, but dementia too. She encourages each member of her team to hone in where their strengths and passions lie.
Our trainees gain a solid grounding in safe, skilled, and compassionate palliative care. Corinna endeavours that they leave our Hospice with the knowledge, skills, and behaviours needed to deliver the very best of care throughout their careers.
Corinna would love to hear from health and social care professionals interested in knowing more about palliative care and our services. She'd also welcome GPs or hospital doctors who are interested in doing some work for our Hospice.
You can contact Corinna at corinnamidgley@sfh.org.uk
and find a list of our vacancies
here
.