National Volunteers' Week 2019 - Bernard Murphy
This week is National Volunteers' Week 2019. We thank all of our volunteers for their continued support. This week we will be sharing case study's on just a few of our volunteers...
03-06-2019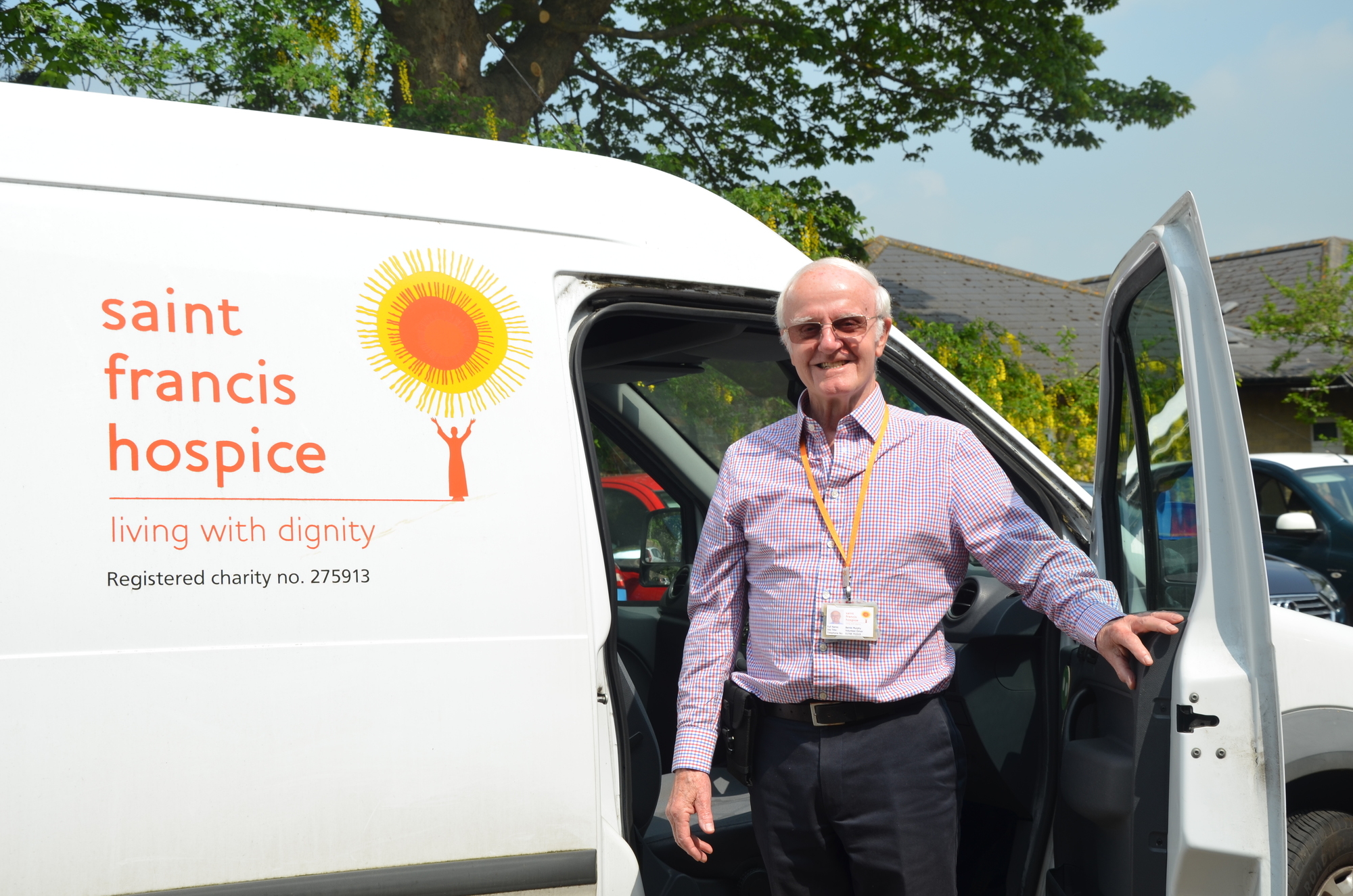 When Bernard Murphy, 77, from Hornchurch, started volunteering at Saint Francis Hospice, his ambition was to do the job for six months. He has now been volunteering at the Hopsice for 16 years and has no plans to stop any time soon!
Having originally worked as a grain milling engineer, his role at the Hospice couldn't be more different. He works as a driver, taking patients to and from Pemberton Place. Bernard also works with the the Occupational Therapy team to deliver the vital equipment needed by patients in their homes.
"It's a real privilege getting to know patients while we're on the road. Some spill their heart out to me and I've had people crying on my shoulder in the street - so I just try and be a good listener," he said.
"Many people believe that hospices are places to go to die. Actually, they are fantastic places for people to get assistance at their lowest point."
Bernard finds the role so rewarding that he is still volunteering five days a week, even in his retirement.
"I love the people I work with - the team is just fantastic and I'm really proud to be part of it."