How it works
The solicitors won't charge you for their services. Once you meet with the solicitor you will be given advice based on your circumstances and wishes and if you decide to go ahead you will be asked to make a suggested minimum donation direct to the Hospice of £200 for a standard Will or a £300 for a mirror Will.
Our local partner solicitors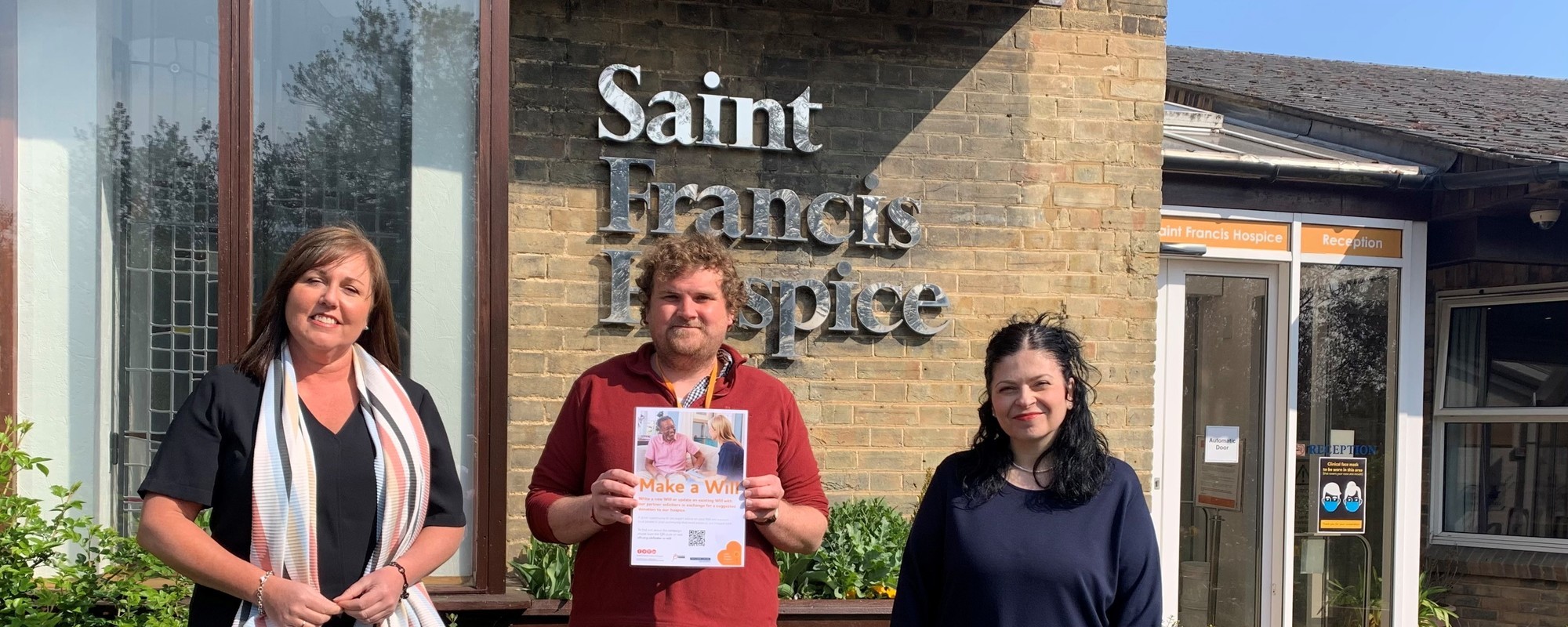 As part of this campaign F Barnes are offering up to 5 Wills per month. Book your appointment with F Barnes via their website and quote Saint Francis Hospice.

As part of the campaign Taylors Legal are offering 1 Will per month. Call Nicola Daniel on 0208 501 4959 and quote Saint Francis Hospice to book.
Why is it important to make a Will?
People don't always realise that if they don't make a Will, their assets will not necessarily go where they would like. Our Make a Will campaign is a great opportunity to either write or update a Will and also support the hospice at the same time.
Some things to consider before you make a Will
What do you have to pass on?
Make a list of everything in your estate. Make note of things you own jointly with other people.
Who do you trust to carry out your wishes?
You will need to appoint two executors who can carry out your wishes for you, for example, overseeing the sale of property.
Who will you leave your estate to?
You can decide how you will divide your estate up and who will benefit. As well as friends and family, don't forget to consider how you could help support a charity with a lasting legacy.

Leave a gift in your Will
You can leave a gift in your Will to help care for others in the future.