Caring for Pete and Linda
Peter Yallop has been struggling with ill health for over 40 years and when his GP suggested Saint Francis Hospice could help him and his wife Linda, they had no idea it would also bring them joy, new friends, and ease mental health challenges that seemed insurmountable.
06-10-2020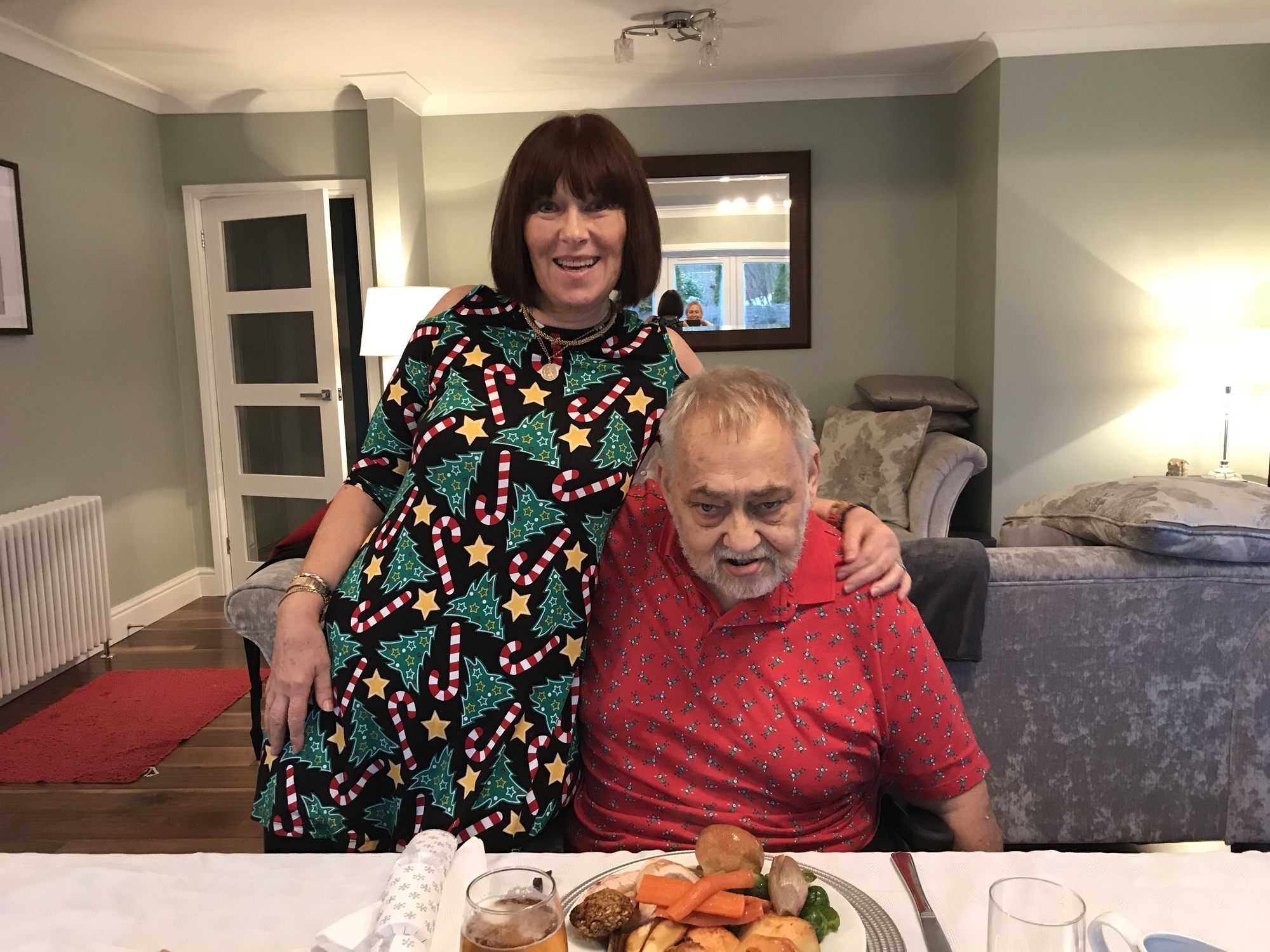 Pete currently needs 24-hour care after a rare skin condition led to a range of health problems including arthritis, epilepsy and being partially sighted.

"If it wasn't for the Hospice I'd feel so alone," said Linda.

"Recently Pete was in so much pain and we were unable to get through to the doctors.

"I was desperate. I called the Hospice's 24-hour helpline, and within an hour, Pete's prescription was ready. I've even called at 2 am and there was someone at the end of the phone to give advice."

Before lockdown, Linda and Pete, who are both 69 and live in Collier Row, loved attending the day services at Pemberton Place where they enjoyed meeting people and taking part in art and craft therapy sessions.

And while the services are currently on hold, Linda still keeps in touch with a friend she made at Pemberton Place.

Linda has also been having regular counselling from Briony Townshend from the Family Support team to help her to cope with the challenges she faces as Pete's full-time carer.

"I get good and bad days and it really helps that I can chat with Briony and off load — That way I am not bottling up my feelings," said Linda.

"There are things I can say to Briony that I can't say to my family because even though they are really supportive, I know they would be upset."

Briony was also able to advocate on Linda's behalf so the three hours of respite she received a week for carers to come in and assist with Pete's needs, was increased to 14.

Linda isn't able to make the most of it yet, but she is looking forward to the time when she can do daily errands as well as spend some time with friends and family and catch up on some much needed sleep.
You can help ensure that we'll always be there for Pete and Linda by supporting our Urgent Appeal — for as little as £3 a month. You can find out how you can make a difference here.