Malcolm's dulcet tones
Malcolm Hallows, 87, was a merchant seaman in the Navy for over 30 years. Sometimes, he'd be away at sea for two years at a time.
02-01-2020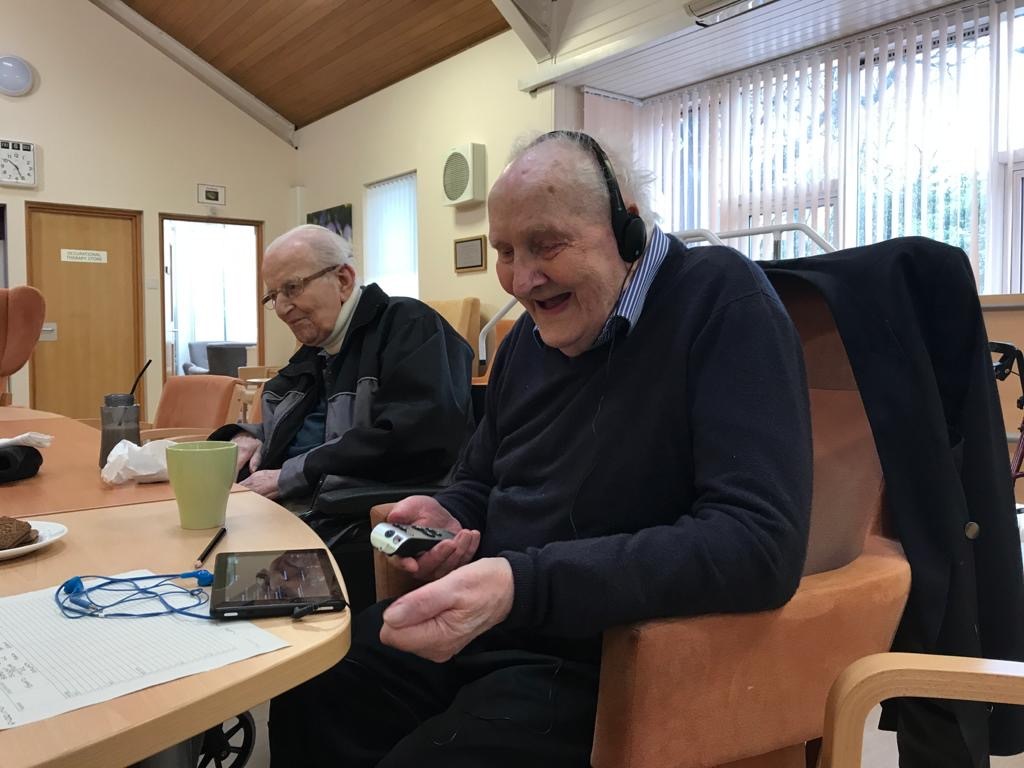 Twelve years ago, he was diagnosed with a terminal brain tumour. Before he was introduced to a whole new world of socialising at Saint Francis Hospice, Malcolm admitted that he was incredibly lonely living by himself.

"I used to spend most of the day just lying on my bed," he recalled.

Malcolm now relishes visiting our social hub, Pemberton Place. It's where Malcolm enjoys mixing with people who have many things in common with him. One of those is a life-limiting illness.

"I look forward to coming to the Hospice," he said joyfully. "I feel like I'm still wanted here."

Malcolm's tumour has affected his eyes, ears and balance — although that doesn't stop him soaking up the live music, now that we've installed Action for Hearing Loss equipment across our Hospice. It's with thanks to National Lottery funding that we've been able to plant the devices on our ward, in our charity retail stores, reception areas, and Pemberton Place.

We've made our Hospice a better place for people whose hearing has been affected by a life-limiting illness. Not only can Malcolm now hear other people's voices, but also his own — something that he hasn't heard in a long, long time.

For Malcolm, using public transport is dangerous and distressing, and driving is impossible. We're in desperate need of more volunteer drivers to help people just like Malcolm get to and from our Hospice. Without our volunteer drivers, Malcolm would be alone in his bedroom rather than enjoying the camaraderie of our Hospice.

If you'd like to find out more about how you can help, we'd love to hear from you. You can either call on 01708 758614 or fill in the online form. We'll be sure to cover all petrol costs.