Friends for life
Mick Anderson was a grafter. Since becoming an apprentice electrician at 14 years old, he went to work seven days a week for the best part of 50 years. Only Christmas and Boxing Day stopped him from donning his overalls.
02-12-2019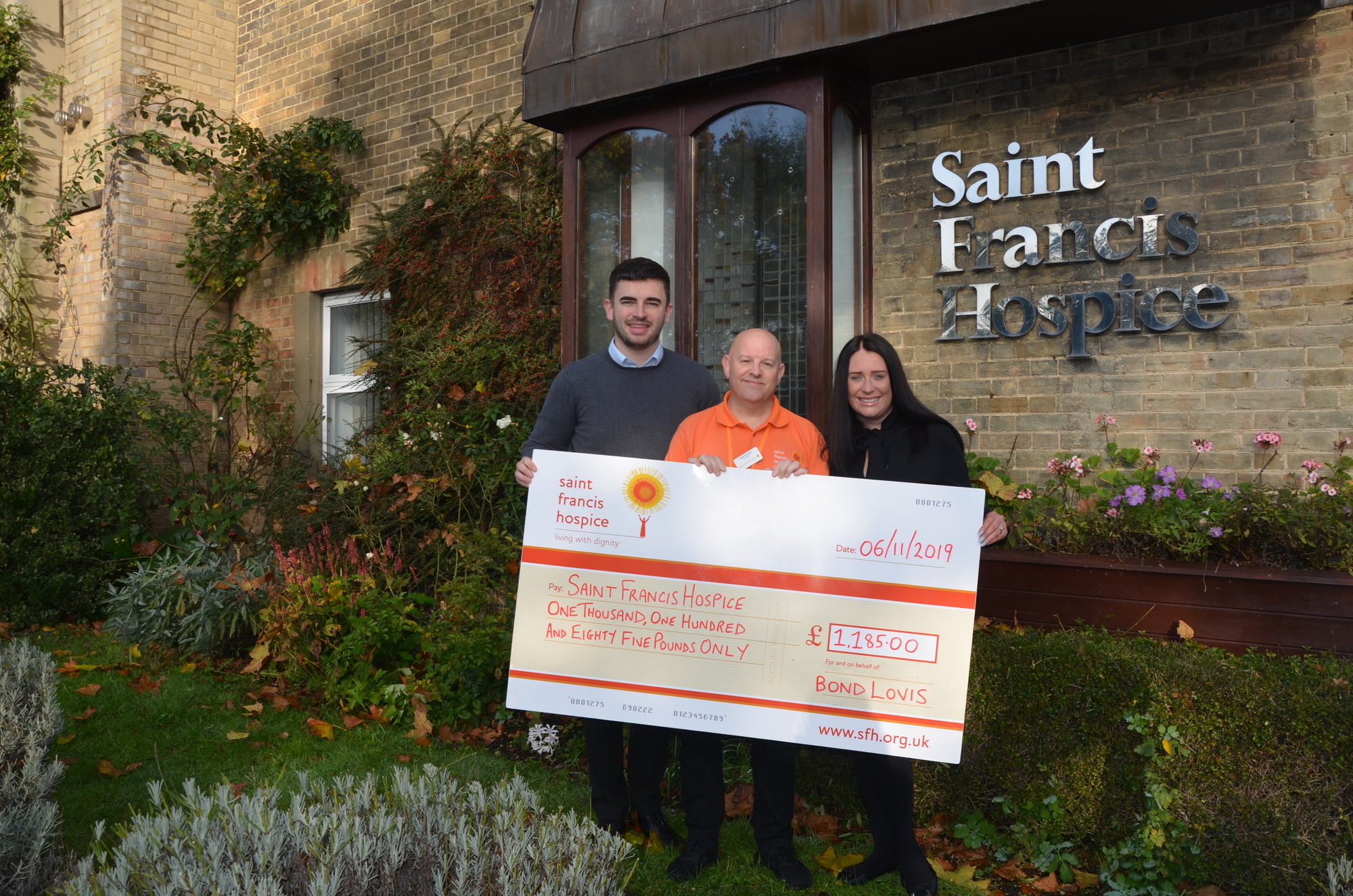 At 64, Mick was still working like a Trojan. Manual work kept him fit, so everyone around him thought it unusual when he started to complain of breathlessness. Mick's GP couldn't establish what was wrong.


When Mick went to see a respiratory specialist, the doctor had a hunch as soon as he saw him. His intuition proved correct, and Mick was diagnosed with mesothelioma cancer. The illness had developed from Mick's time on building sites in the 1970s, ripping down ceiling tiles laced with asbestos.


Asbestos fibres had clung to the lining of Mick's lungs. His lungs' natural response was to fill with fluid to fight the damage. Mick underwent immunotherapy, chemotherapy, radiotherapy, drug trials, and an operation to drain the fluid. Mick remained upbeat and was determined to fight it.

Just as the cancer in his lungs had been stabilised, Mick received shattering news. The cancer had spread to his brain, and he was given only nine months to live. Mick had always been scared of hospices. When his pain became too unbearable, he reluctantly agreed to become an inpatient at Saint Francis Hospice.


"It was hell at home; Dad was in so much pain," recalled his daughter, Kirsty. "He was noticeably calmer within minutes of arriving at the Hospice. Everyone was so welcoming. He felt safe, comfortable, and looked after."


Mick soon made friends at our Hospice. As he was settling in, a chap named Frank leant across from his bed to talk to Mick:


"You're going to love it here," he declared. "It's the best hotel I've ever stayed in."


Just as their friendship was starting to blossom, Frank sadly passed away. When another patient took Frank's bed, Mick leant over and said precisely what Frank told him when he first arrived. Our Hospice became a second home for Mick's friends and family. They would spend entire weekends here — sometimes over 25 of them enjoying the glorious summer in our serene gardens.


Kirsty admitted that she never thought her dad would fully succumb to the illness:


"We always spoke about the future, as that was the only way Dad could carry on."


Our team broke the news to Kirsty that her dad was in the final few days of his life.


"We will know when it's time," our nurses would say to her.


"It was incredible how they knew each stage to the exact moment when Dad was going to take his last breaths," Kirsty said.
With his family around him, Mick started drifting in and out of consciousness. He let out a big yawn and slowly slipped away. He was 64.


During Kirsty's journey since her dad's diagnosis, she and her loved ones have made a whole new set of friends, including other people living with mesothelioma cancer from breathing in asbestos. She's met ladies who developed the illness from working in factories, schools, the Houses of Parliament, and washing their husband's clothes.


"Watching someone so close to you die is heartbreaking, but it wasn't as distressing as I had dreaded — thanks to the Hospice. His final moments were beautiful, and Saint Francis Hospice helped create those. He was in comfort and at peace."


Kirsty, along with the rest of her colleagues at Bond Lovis Insurance Brokers in Basildon, recently raised over £1,000 for our Hospice at a golf day. Her family and friends are busy raising money through gruelling cycles and marathons. They also collected over £3,000 in donations at Mick's funeral.
Kirsty is now campaigning for more government funding to go into the safe removal of the asbestos that remains in buildings across the UK.


"It's incredible what you do here," she said. "Nothing I raise will ever be enough to you pay back for love and care my dad received."

Mick and Frank's families remain very close friends.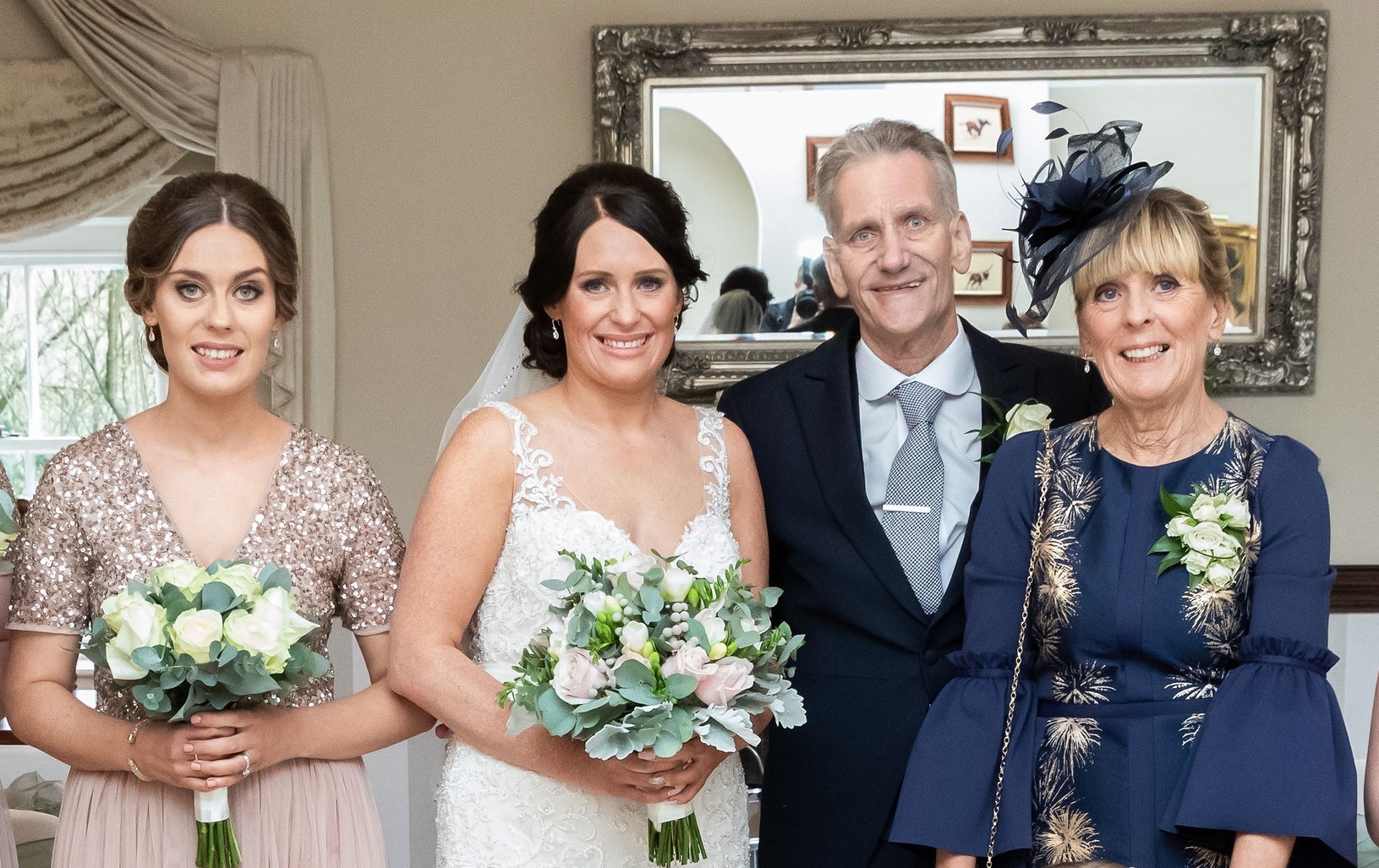 Wedding: Kirsty with her sister, dad, and mum on her big day