Hans across the water: London to Amsterdam
7th August 2019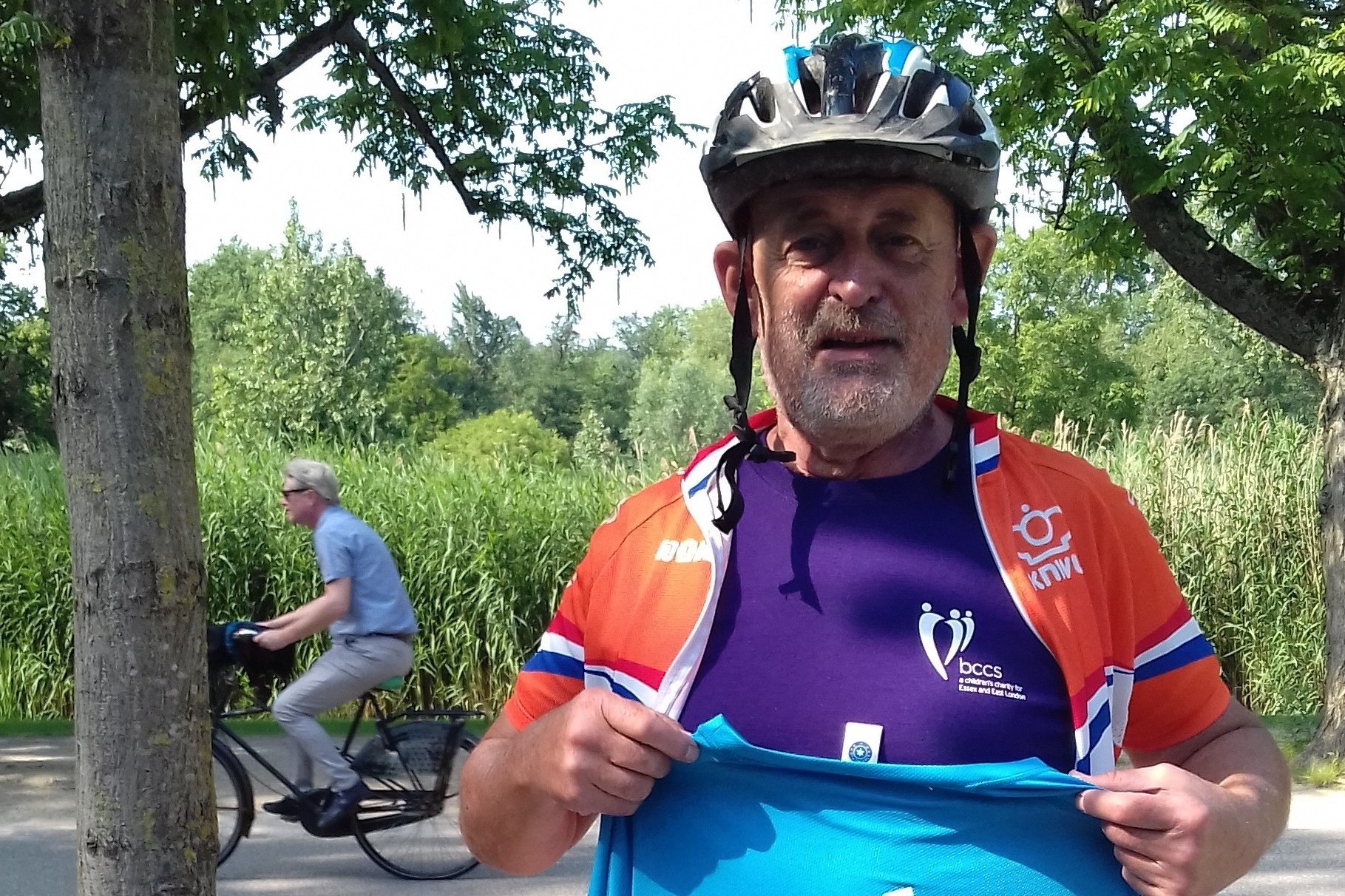 He doesn't see it that way. Hans has had testicular cancer, prostate cancer, skin cancer, leukaemia, and a brain haemorrhage but has beaten them all.

As well as battling his illnesses, he has been fighting other people's. Hans has been raising money for our Hospice ever since we first opened our doors 35 years ago.

In June, Hans' latest challenge saw him embark on a London to Amsterdam bike ride with 70 fellow cyclists. Hans' ride started wobbly quite literally. While cycling to Dover to catch a ferry to Calais at breathtaking speed, Hans took a tumble over his handlebars and landed head first into a brick wall.

Hans, more worried about his broken bike than bloodied body, had to be dragged to the hospital after insisting he was okay to continue. After numerous X-rays, the hospital cleaned him up and ordered that he would not go anywhere near a bike for at least a month. "You've got to be joking!" was Hans' response.

After much negotiating, he and the doctor came to a compromise: Hans could have his bike repaired, as long as he didn't cycle for the first 50 miles of the trip. Hans travelled to Belgium in the truck designated to follow the troop of cyclists, feeling cross that he wasn't allowed to ride his bike. He was eventually allowed back in the saddle, raising £600 for our Hospice.
At 71 years old and five life-threatening illnesses later, you might expect Hans to be winding down a little. Not on your nelly. "Why can't you just do normal things like a normal person?" his wife always asks.

Next up: a five-day trek across the Sahara in November. With temperatures fluctuating between below freezing at night and over 40 degrees Celsius during the day, it's going to be quite a challenge but we'd expect nothing else from our courageous Dutchman.
You can find out about the many ways you can support our Hospice here. With only 27% of our annual running costs provided by the NHS, we simply wouldn't be here without you.

With thanks to Hans' sponsors, Kilnbridge Construction, and the London to Amsterdam organiser, Skyline Events.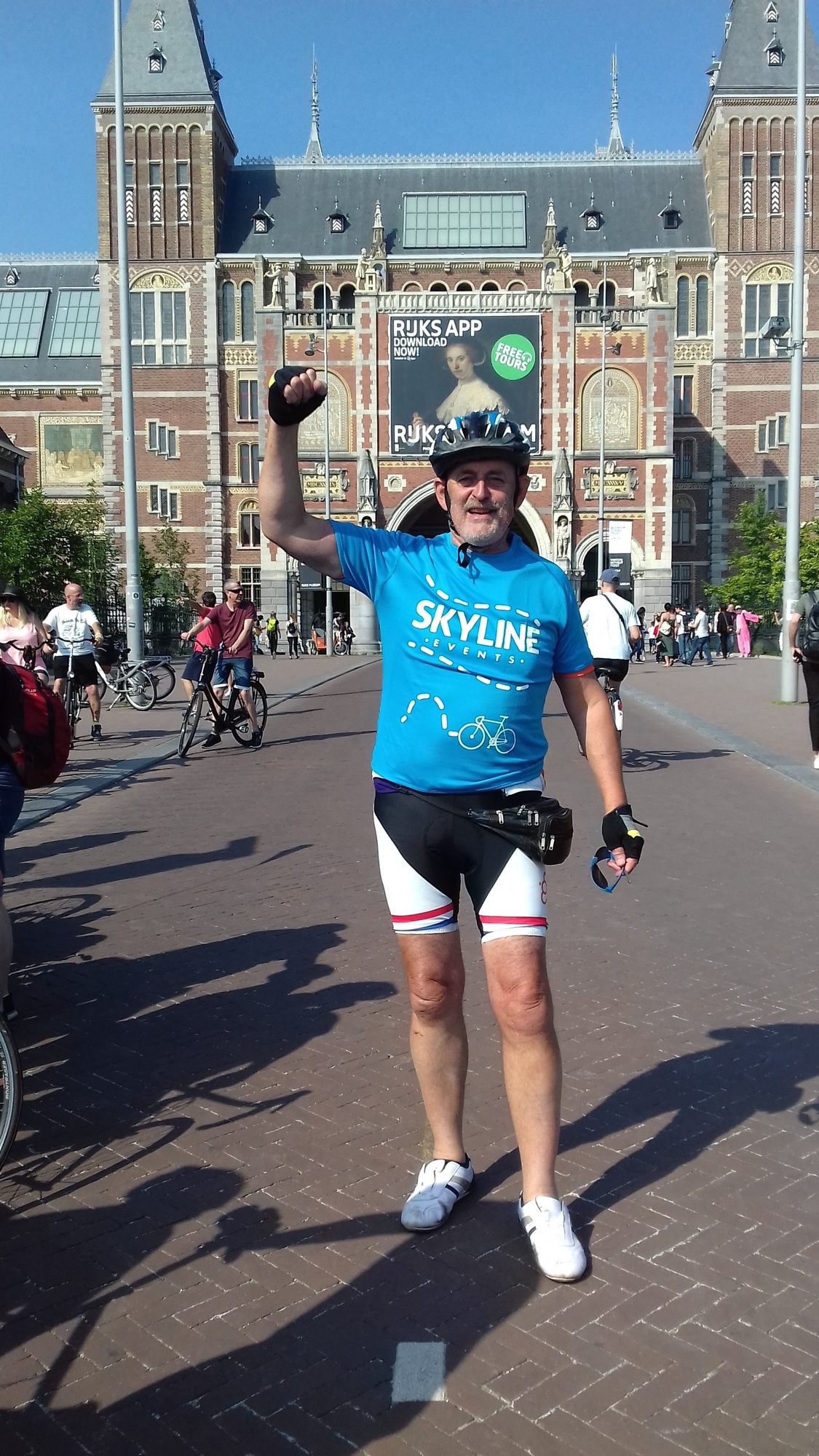 Victory! Hans reaches Amsterdam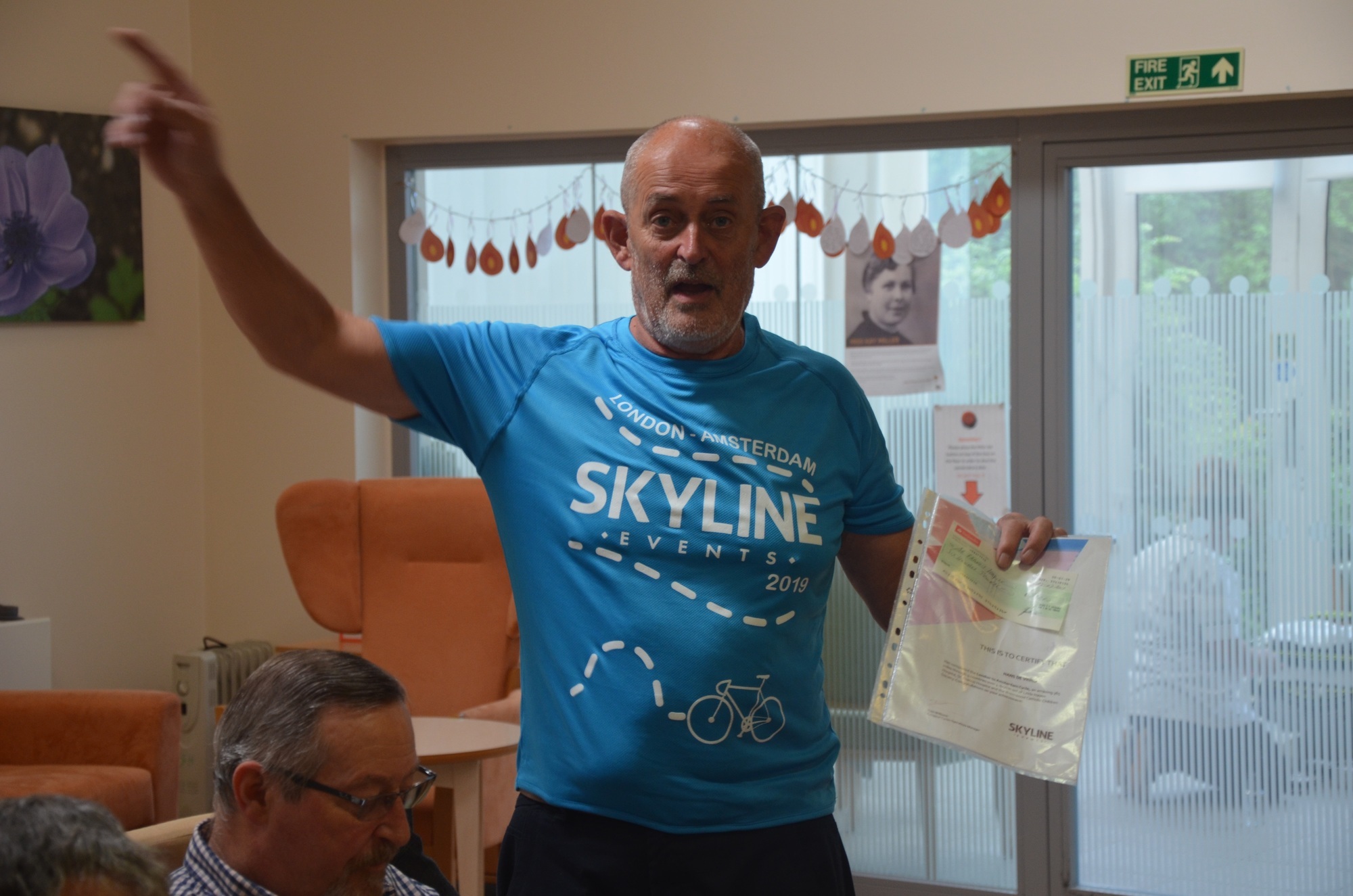 The Sahara is that way: 71-year-old Hans is showing no signs of stopping

You might also be interested in
5th October 2020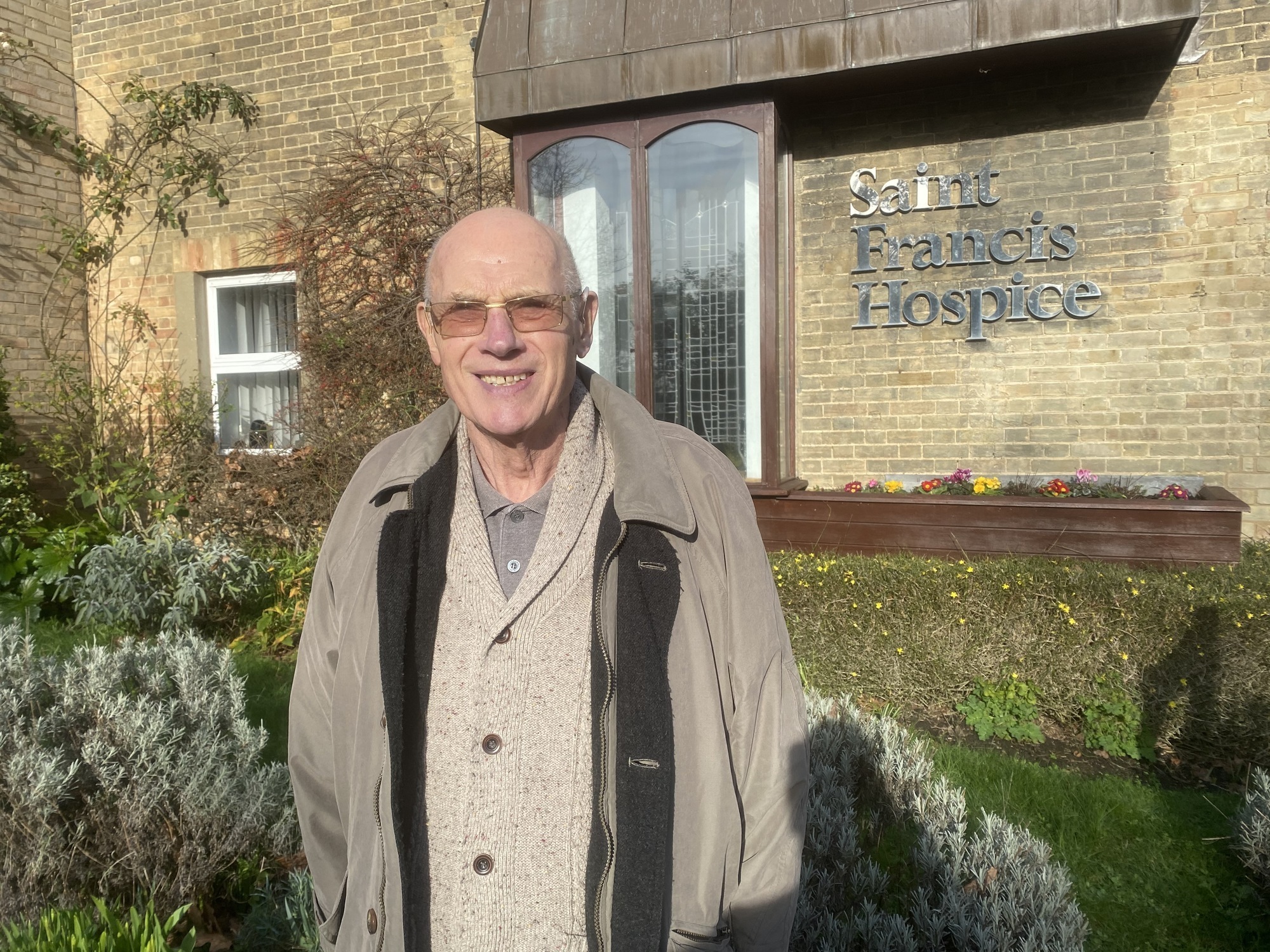 7th August 2020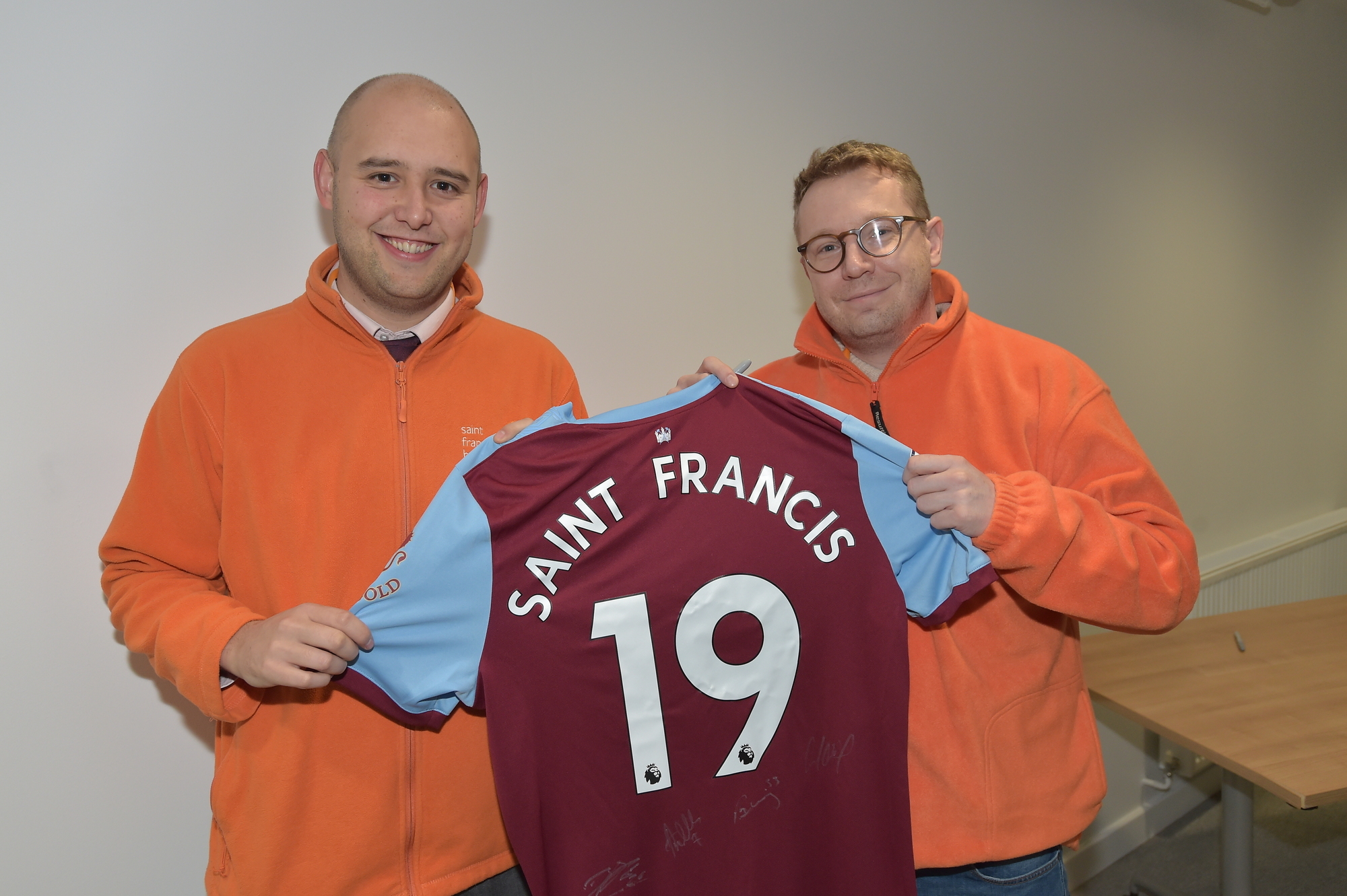 2nd March 2020