Meadow's Act of Kindness
20th November 2020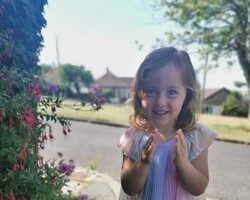 At just four years old, Meadow is already a superstar fundraiser after selling her toys to help people who need hospice care.
Meadow's grandmother Anne McHugh is the manager at Saint Francis Hospice's shop in South Street, Romford and she got a lovely surprise when Meadow popped in with a donation just before it was forced to close for a second lockdown.
"We're all so proud of Meadow, she is such a kind and caring girl and even though she is so young, she has always loved helping people," said Anne.
"Meadow used to come into the shop and she used to be amazed that people could bring something into the shop and it could be turned into money to help people at the hospice.
"And when the shop was closed during lockdown and I couldn't go to work, she wanted to do something to help."
Kind-hearted Meadow wanted to raise money for "Nanny Anne's shop" and while her mum Paige made a sign and an honesty box, Meadow looked out of the window with delight as her toys turned into money.
Last year Meadow filled a jam jar with coins and raised almost £20 and she is well on her way to filling her second jar.
And during the latest lockdown, she's determined to step up her efforts by doing little jobs for family members in exchange for a small donation.
Sadly all the hospice's retail stores have had to close but you can continue to find unique bargains by shopping on the hospice's ebay site - simply click here to view the hundreds of bargains available!
You might also be interested in
10th June 2019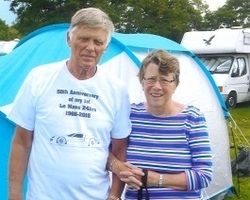 2nd December 2020