Job Ref:
J283-248
Salary:
£38,903 to £45,214, per annum
Hours:
37.5 hours per week, full time, permanent
An exciting opportunity has arisen for an experienced Senior Nurse to join the Saint Francis Hospice team as one of the Referrals Hub Lead Nurses. Do you have excellent leadership skills and a passion for delivering Person Centred Palliative Care?
Saint Francis Hospice is a dynamic, forward thinking organization delivering a full range of specialist palliative care services for all patients with life limiting illness. We achieved 'Outstanding' in our CQC inspection in April 2016. We have recently adapted and reconfigured our services to meet the changing needs of our local community.
The hospice supports five Clinical Commissioning Groups and has a robust governance structure in place. We provide inpatient clinical services within a modern, personal and friendly 18-bedded unit, as well as Specialist Community Crisis & Support Service (SCCS), Hospice at Home Service and Specialist Outpatient Services provided at Pemberton Place. Alongside these clinical services, we have the hospice Pepperell Education Centre that has an excellent reputation for delivering high quality education programs and study days.
The post holder will be responsible for patient assessment and processing referrals, received at the hospice, and will promote and monitor safe and effective practice over a 7 day rota. They will enhance the service user experience, and provide effective leadership/collaborative team working and contribute to the delivery of the organization's objectives and strategy.
They will work closely with a part time Referrals Hub Lead Nurse, Referrals Assistant and Referrals & Admissions Coordinator.
The Referrals Hub Lead Nurse will work pro-actively across all service areas within Saint Francis Hospice to ensure that all plans and arrangements are in place for a person's admission to hospice services.
If you are a highly motivated and dynamic individual with specialist clinical experience as well as being a team player with strong interpersonal and communication skills, we would love to hear from you.
We in return will offer supervision, reflective practice, staff support, professional development opportunities and a supportive working environment. Transfer of NHS superannuation scheme or a private pension scheme is also available.
Please note that a DBS (Disclosure & Barring Service) criminal record check will be undertaken as part of our pre-employment screening for the successful candidate.
If you are excited by this opportunity and would like to discuss this opportunity or arrange an informal visit, we would be delighted to hear from you. Please contact Lesley Burrows Head of Community Services by email lesleyburrows@sfh.org.uk or SCCS Leads Maria Stripe/Jane Elmer 01708 753319 ext. 2343 mariastripe@sfh.org.uk or janeelmer@sfh.org.
History
It's been 36 years since Saint Francis Hospice first opened its doors...
Trustees
Our Board of Trustees comprises 12 individuals who are tasked with both clinical and corporate governance of Saint Francis Hospice
Management Team
Saint Francis Hospice is run by our management team comprising our Chief Executive Officer and six directors.
Patrons
We are lucky to have a group of patrons who champion Saint Francis Hospice and support us in numerous ways.
Patient Stories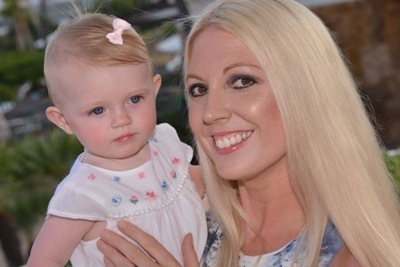 Join our team, we're hiring!